Over the years I've seen solo exhibitions by various architectural practices. It's always interesting to see how an architect or a practice chooses to present itself. An exhibition not only shows what a practice does, how it wants to be perceived and what it stands for, it also conveys something of its mentality.
The exhibition "Renzo Piano: Un regard construit" at the Centre Pompidou (2000), for example, was very clean, perfectly arranged and beautifully lit. Some of the displays seemed to be suspended in the air and there were some amazing wooden models. The contrast with the exhibition design for Content couldn't be bigger.
Whereas "Un regard construit" was open, orderly and clean, Content is dense, chaotic and an example of dirty realism. In some areas some of the junk the office produces has literally been thrown on a heap. "Un regard construit" included images of leaves and other patterns found in nature. Content contains a lot of images and fall-out from popular culture. In "Un regard construit" the dominant material was wood, in Content it is Styrofoam. "Un regard construit" showed one perfect model of a design and in addition some worked out models of details. At Content there are countless variations on the same design, the CCTV Tower and the extension to the Whitney Museum, which has sadly been cancelled, but which would have been one of the most spectacular buildings in New York.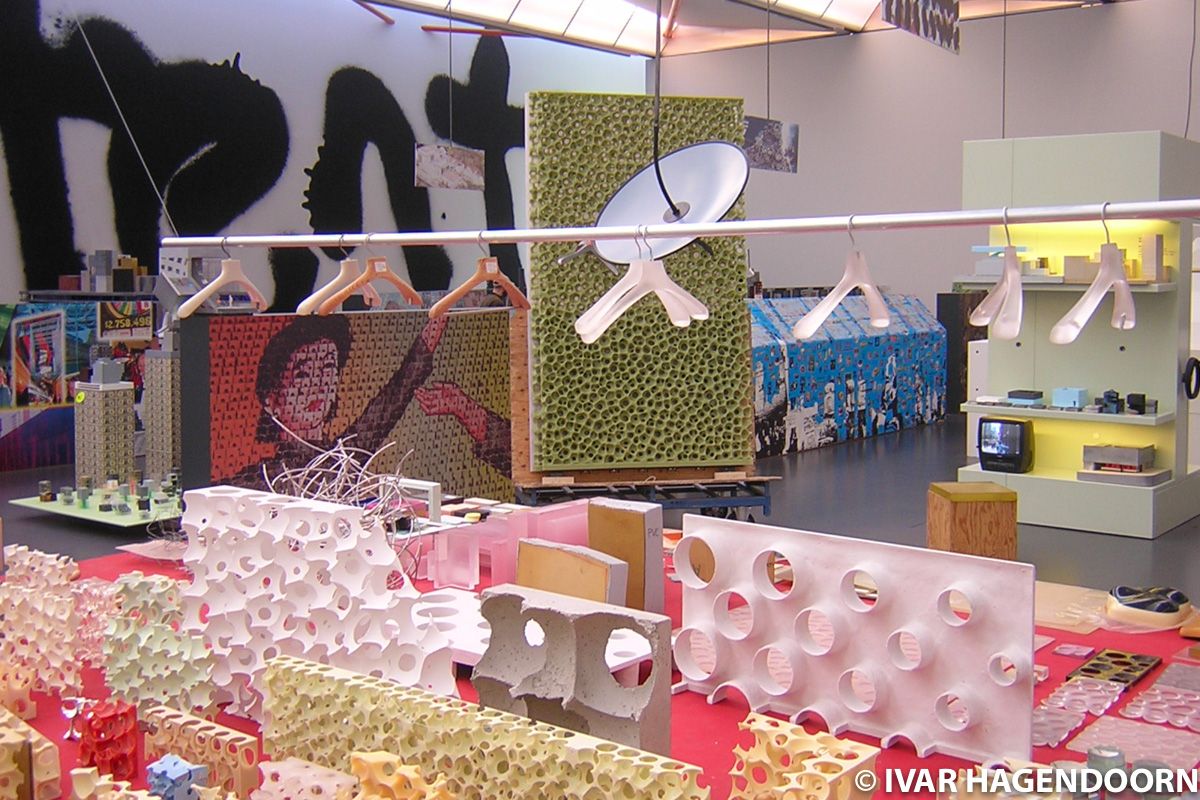 Of course, we should not read too much into this. The disorder at Content for example is only apparent: it too was carefully planned and arranged. It also includes some larger, more detailed models and I'm pretty sure that at the Renzo Piano Building Workshop they also make many tentative models during the design process. But if you're an architecture student these exhibitions may tell you something about where you'd feel comfortable working.
In their own way both exhibitions are overwhelming and seductive: "Un regard construit" because everything was so beautifully arranged, Content because of its overload of images, shapes and colours. They tell of a different view of architecture and of creating, doing and thinking about architecture. It is interesting to note that the Centre Pompidou by Piano and Rogers is what the Seattle Public Library by Rem Koolhaas|OMA wants to be and may become.
Links
My review of Content: The Book.