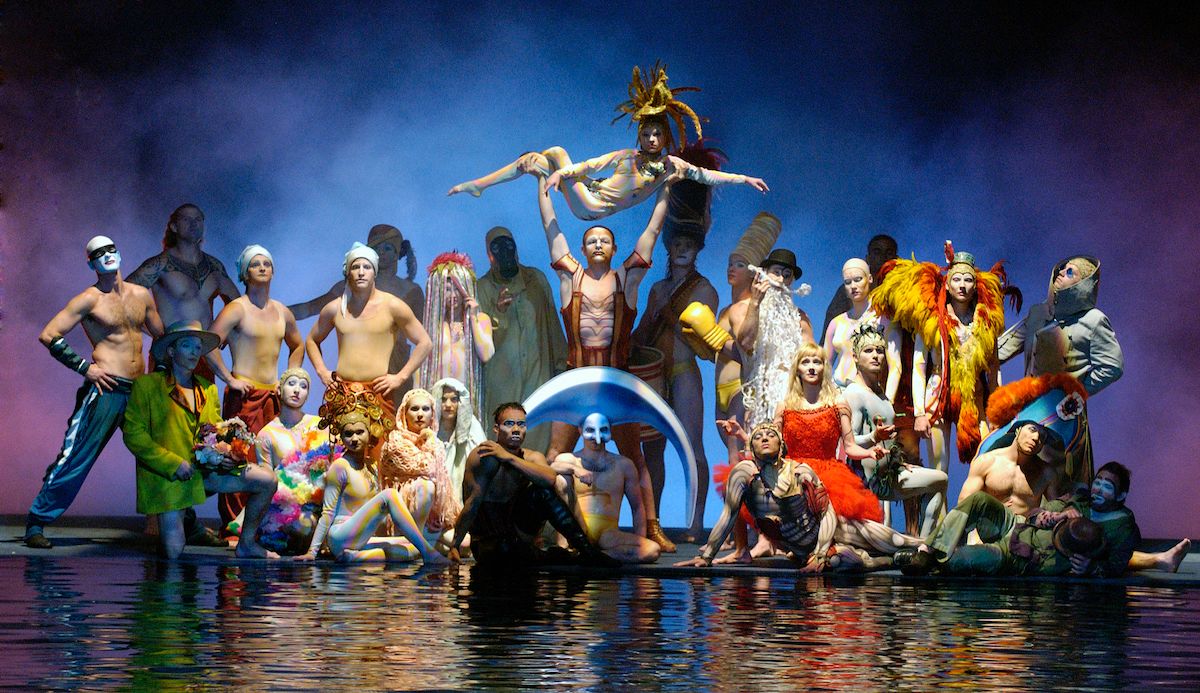 I must admit that in the back of my mind I had been a bit sceptical. Generally, mainstream theatre and movies don't really interest me. I wanted to see a performance by Cirque du Soleil while I was in Las Vegas and O is supposed to be their most spectacular show. So I paid the 160 USD to get a ticket. And what can I say, they completely won me over.
The set design is absolutely stunning. Throughout the show the stage floor transforms from a swimming pool into a dance floor. The artists perform in, on and above the water. One moment divers dive into the water from 10 meters high, the next moment the water is gone and a group of dancers runs on stage only to dive into the water again, which, as if by magic, has suddenly reappeared.
The structure of the show is near perfect. It would have been perfect if they had left out the attempt at a running theme altogether. There is always something happening on stage and the transitions between scenes, no matter how different, are always smooth. This is because of a shifting hierarchy of levels whereby a dance scene in the background can take centre stage as another scene ends. At some moments I counted five different levels (I can't help looking with an analytical eye). There is nothing revolutionary about this. It is just that it is executed to perfection.
I must say that the music was a bit tacky, so were the ethnic dances. It is still mainstream after all. But the aerial hoops, the bateau scene, the barge scene, the trapeze acts and the contortionists were simply amazing. Scene after scene, with little time to recover in-between.
O has a cast of 85 acrobats, clowns, synchronized swimmers, divers and character artists and 150 stage technicians. According to the Cirque du Soleil website O required more than three years of development, including 12 months of intensive rehearsals. It is performed Wednesday through Sunday at 7:30 and 10:30 p.m at the Bellagio. Again according to the Cirque du Soleil website, since its premiere in October 1998 it has been seen by more than 7 million visitors, so I guess the investment has paid off.
I can't wait to go back to Las Vegas and see some other shows by Cirque du Soleil.