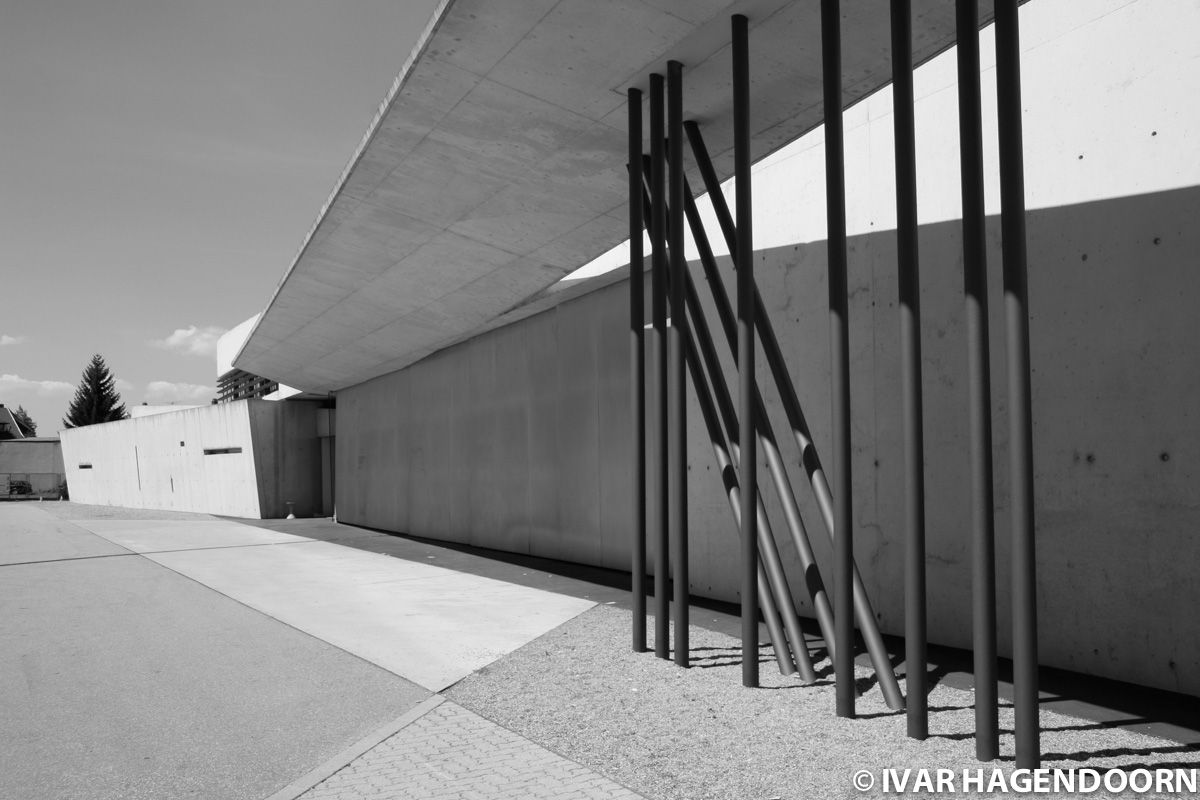 It seems that everybody loves Zaha Hadid, and so do I. It is hard not to love her. She designs sleek buildings and furniture, with sexy curves and sharp edges that make you want to reach out to touch and caress them.
But, and here is the but, many of her recent projects, projects that are either under development or have just been finished, have been designed for empty plots. In the absence of contextual and budgetary constraints it is not too difficult to come up with a spectacular design.
What I admire about Le Corbusier and OMA|Rem Koolhaas and what I love about Villa La Roche, Villa dall'Ava and the Kunsthal to name but a few examples, is that they represent an architectural solution to various design problems and that a certain openness to future changes is embedded in the design.
Although I find some of their designs visually striking, it has always seemed to me that for architects such as Coop Himmelb(l)au, Frank Gehry and Eric Owen Moss the design brief matters only little.  With Frank Gehry it is sometimes as if the design brief is fitted into the design rather than the other way around. I have the same feeling when I look at Zaha Hadid's designs for the Guangzhou Opera House and the Abu Dhabi Performing Arts Centre. Visually striking, yes, but I wonder whether they engage with the surrounding city the way the Casa da Musica does.
There's a lot of money around at the moment, especially in the Gulf States and in China, but also across Europe and the US. If you look through the work in progress of some of today's biggest architectural practices, from Santiago Calatrava to Daniel Libeskind and from Zaha Hadid to Herzog & de Meuron, you see a number of spectacular projects that are scheduled for completion in the next 5 years or so. There are quite a few that I would love to see and they certainly add to the architectural landscape. But some areas, I'm thinking of Doha and Abu Dhabi, also risk becoming some sort of playground for architects where the extraordinary becomes ordinary and the ordinary stands out. Dubai will have its line-up of cutting edge architecture, but so will Beijing, Abu Dhabi and Seoul.
Zaha Hadid: Architecture and Design is probably your only chance to see all of the furniture Zaha Hadid has designed together in one show. At the entrance of the exhibition hangs the Swarm chandelier, which is composed of 16,000 black crystals. I'd seen some photos in a magazine and it certainly is a stunning redefinition of the crystal chandelier.
Another highlight of the exhibition are the paintings with which Zaha Hadid first made a name for herself and for which she has become famous. One of the most interesting exhibits though was a sketchbook with some paper cut out to keep a pencil. Perhaps others have come up with the same idea, perhaps you can even buy them as such, but I thought the idea was pretty clever.
Zaha Hadid: Architecture and Design is at the Design Museum, London until 25 November 2007.