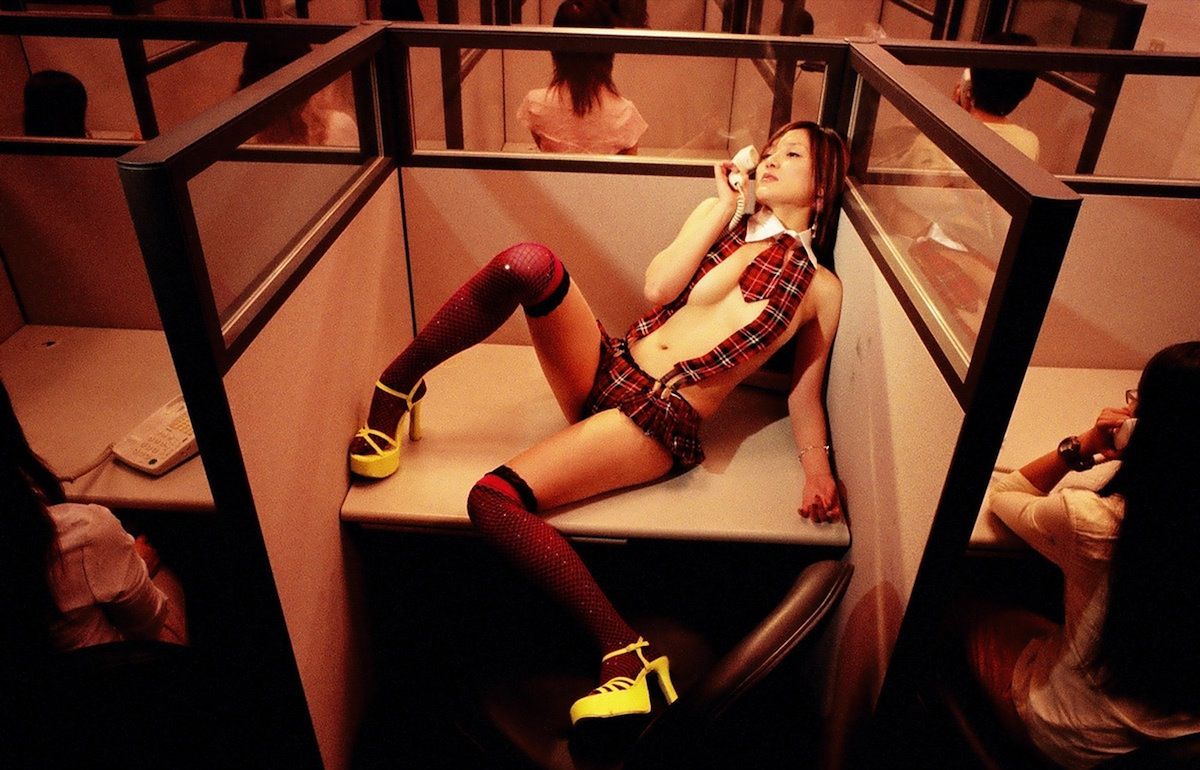 With several hundred of films to choose from, and only short descriptions to go by, deciding which film to see at a festival such as the International Film Festival Rotterdam can be a daunting task. Having a strategy may help. See films that are unlikely to make it to the cinema or to appear on DVD. See films whose description seems unappealing. See at least one film from every continent/region: Europe, North and South America, Africa, Middle-East, Asia, Australia. Follow the recommendations of others (critics, awards won at other festivals). Randomly select a film. See the film you want to see and the next or previous one in the same theatre. Go to the same theatre at the same time every day and see whichever film is playing. By mixing all of the above with practical considerations I managed to see some interesting films.
Everybody loves Persepolis, the animated story of a young girl growing up in Iran, by Marjane Satrapi and Vincent Paronnaud. It has already won various awards, including the Special Jury Prize at the 2007 Cannes Film Festival, and in Rotterdam it won the audience choice award. It is funny and sad, heartbreaking and heartwarming. It is also great to see a feature length animated movie using traditional techniques, aimed at an adult audience and without the special effects of Toy Story and Finding Nemo. One of my of favourite scenes is when she awakens from her depression to the sound of The Eye of the Tiger. I also loved the scene when she's stopped by the moral police for wearing a punk is dead jacket and then talks herself out of it.
La Graine et le Mulet (The Secret of the Grain) is the kind of movie that I wouldn't normally go and see, but I'm glad I did. It tells the story of Slimane Beiji, an Algerian immigrant in his sixties, who is laid off after having worked for more than 30 years on a shipping wharf in a small town somewhere in the South of France. He dreams of converting an old ship into restaurant serving North-African cuisine. In his attempts to realize his dream, he his helped by Rym, the teenage daughter of his landlady and mistress, a formidable role by Hafsia Herzi, who won the award for best actress at the 2007 Venice Film Festival. La Graine et le Mulet is a moving chronicle of the lives of ordinary people who struggle to make ends meet. Director Abdellatif Kechiche turns everyday events into an epic drama. He takes the time to let a scene unfold in front of the camera. Even though it lasts well over 2 hours, because of the dynamic camera work it doesn't feel like a long movie.
Help Me Eros by Taiwanese actor and director Lee Kang-sheng recounts the downfall of Ah Jie, a man who lived in luxury until he lost his money on the stock exchange. A topical film therefore, given the turbulence in financial markets of recent weeks. He seeks refuge in smoking his crop of marihuana plants, in brief sexual encounters with the betelnut sellers next door and in fantasizing about the helpline girl he calls from time to time. Lee Kang-sheng shows how Ah Jie oscillates between loneliness and desire. Perhaps that is why I liked it, even though Help Me Eros isn't as harsh as some of the films by Tsai Ming-liang in which Lee Kang-sheng can often be seen as one of the main characters.
Shanghai Trance by Dutch director David Verbeek reminded me a little too much of Millennium Mambo by Hou Hsia Hsien. It weaves together three love stories of twenty somethings in Shanghai, but the real protagonist is the city itself. Verbeek spent three years living and working in Shanghai to make his movie (lucky him) and his fascination with the city is evident in almost every scene. He has found some amazing locations and has his characters travel around to show more of the city. Unfortunately, the dialogues are sometimes awkward, and not just because the sound during my screening was too loud, and people often behave in a way that only people in movies do. But the images of Shanghai are awesome.