For the Fall 2010 ready-to-wear collection Dai Fujiwara, who is currently creative director at Issey Miyake, collaborated with the mathematician William Thurston. Thurston is noted for his many contributions to topology and geometry. I remember some of his work from the time when I briefly dabbled in knot theory. Where did all that knowledge go?
The collection is quite amazing and stirred my imagination. I want to see my dancers in some of these outfits! I have for a long time been a fan of Issey Miyake, because he is one of the few designers who keeps exploring new forms and fabrics, extending the notion of what clothes can be.
The collection is also proof that mathematics applied to art can result in something that is romantic, lyrical and emotionally gratifying.
The pictures that I have selected are some of the more spectacular designs, but most clothes look beautiful and wearable.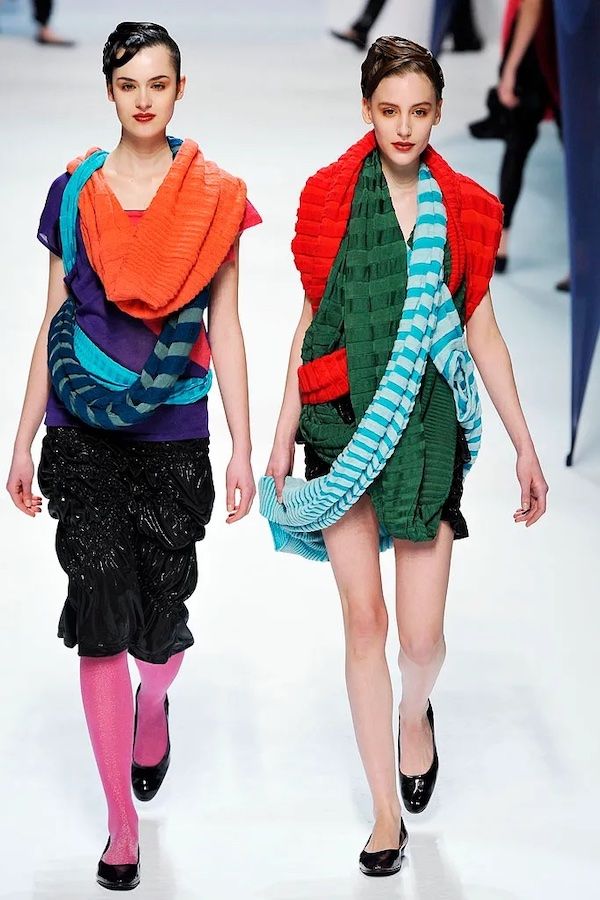 Links
A brief interview with William Thurston and Dai Fujiwara.
A fascinating and accessible paper by William Thurston "On Proof and Progress in Mathematics" published in the Bulletin of the American Mathematical Society 30 (2): 161–177.