Exit Through The Gift Shop is one of the most intriguing films I have seen in awhile. It is at once a great documentary about street art and a fascinating play with reality and fiction. Most importantly it's great fun to watch. Perhaps the most revealing statement occurs towards the end of the movie, when one of Banksy's former assistants says that he doesn't know who the joke is on and that in fact he doesn't know whether there is a joke.
The central character of Exit Through The Gift Shop is David Guetta, a French guy who lives in Los Angeles, owns a vintage clothes shop and records everything around him on video. His cousin, the French street artist Space Invader, introduces him to the world of street art. From that moment on he begins documenting various street artists around the world. By chance he gets to meet Banksy, the most famous and also most reclusive street artist in the world. Banksy asks him to turn his footage into a documentary, but the result is a diarrhea of images. And so Banksy asks him to hand over his recordings so he can make a film himself.
In the meantime Guetta has begun producing street art himself. Banksy encourages him to put on a show, which goes totally out of control when Guetta, who now calls himself Mr Brainwash, decides to create a huge warehouse show. To produce his work he employs various graphic designers and prop builders who cut-and-paste together a vast amount of posters and installations. Through a twist of fate the show does attract a large crowd.
And so we're left wondering whether Guetta is real or whether the whole thing has been masterminded by Banksy. Does it matter? No, but it does make for a fun movie.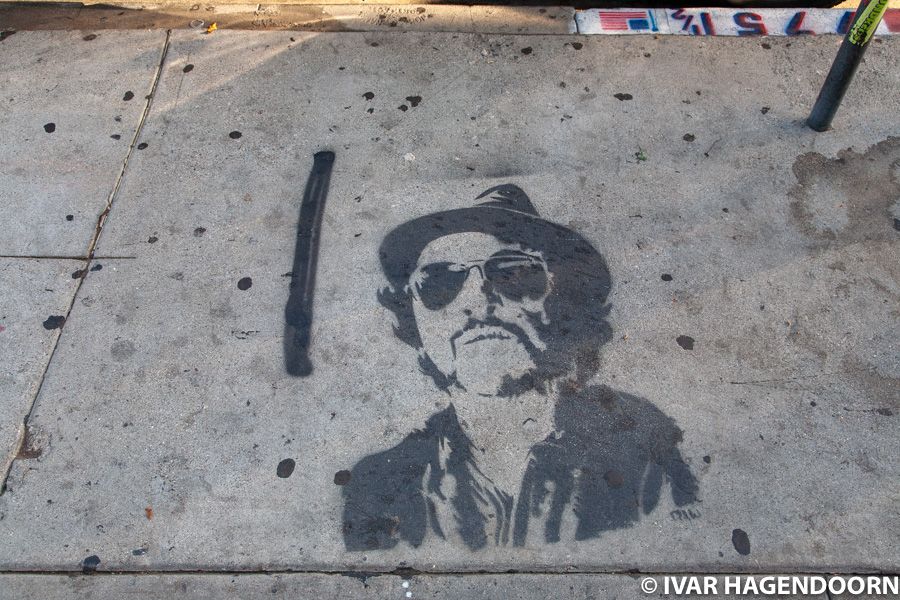 As I was watching Exit Through the Gift Shop I recognized some of the images attributed to David Guetta aka Mr Brainwash. I checked my photo database and there they were. The photos were taken in June 2007. One of them was actually opposite a wall with a work by Banksy.