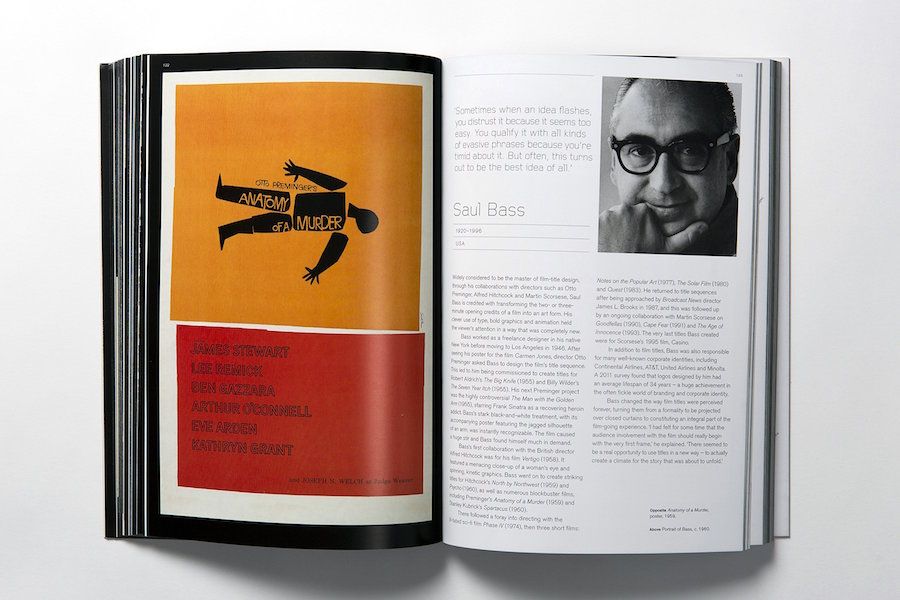 I just spent an hour or so browsing through Graphic Design Visionaries, a fascinating new book from Laurence King Publishing. It features profiles of 75 of the world's greatest graphic designers (or design studio). Each designer or studio is presented with a brief one-page biography and three pages of representative work.
The book is organized chronologically by year of birth (or the year the studio was formed), starting with Piet Zwart and Edward McKnight Kauffer and ending with Tomato and M/M Paris. As such it presents a fascinating overview of the development of graphic design.
The book's editor Caroline Roberts, founding editor of Grafik magazine, has done an excellent job bringing together work by household names such as Max Bill, Wim Crouwel, Saul Bass, Tibor Kalman, Peter Saville and Stefan Sagmeister, as well as many designers that I hadn't heard of before. Notably absent are Neville Brody and David Carson, arguably two of the most influential graphic designers of the past 25 years.
The book's list price is GBP 24.95, but I paid only GBP 19.96, which is a bargain for such an inspiring book.