Occasionally, I see a retrospective that makes me appreciate an artist more than I did before visiting the exhibition. Thierry Mugler Couturissime is one of those occasions. I only became interested in fashion in the early 90s. At the time I was drawn to the work of Japanese designers like Rei Kawakubo of Comme des Garçons, Issey Miyake and Yohji Yamamoto and the conceptual designs of Martin Margiela. Thierry Mugler was too flashy for me. But over the years I have changed (and so has Thierry Mugler) and I now recognize that, like Issey Miyake and Rei Kawakubo, he too was exploring what a dress or a garment can be.
Thierry Mugler actually trained as a dancer and at the age of 14 he joined the Ballet de l'Opéra national du Rhin in Strasbourg. Had I known this before I might have paid more attention to his work. While still engaged as a dancer he took classes in interior architecture at the École supérieure des arts décoratifs in Strasbourg. In 1969, at the age of 25, he moved to Paris, where he began work as a stylist. In 1973 he presented his first collection followed in 1978 by the opening of his first Paris boutique. During the 1980s and 1990s he rose to prominence, creating looks that would come to define the era.
Mugler was known for his extravagant fashion shows, which he directed himself and for which he casted not only supermodels but also actors, singers, porn stars, drag queens and elderly and oversized models. He was well ahead of his time. His 20th anniversary show at the Cirque d'Hiver in Paris was completely over the top, featuring male go-go dancers, a striptease, a live performance by James Brown and 300 looks that ran the gamut from tailored suits to a fembot full-body metal and Plexiglass catsuit.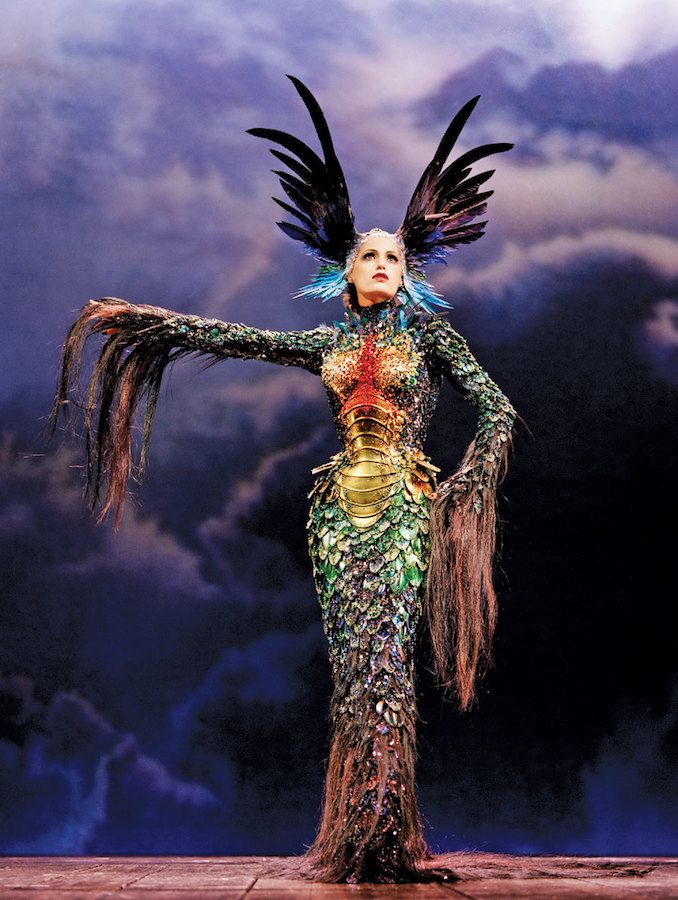 In 2002, after skipping a haute couture collection, Thierry Mugler resigned from his own fashion label. As Mugler commented in various interviews, he was tired of the relentless schedule of creating multiple collections per year and missed the theatre. He moved to Berlin and went on to create costumes for Zumanity by Cirque du Soleil and for the 2009 world tour of Beyoncé. In 2014 he co-directed The Wyld, a cabaret show, in Berlin.
Today, Thierry Mugler is perhaps best known for his perfume line and for the music video for Too Funky by George Michael, which features some of his classic designs and which Mugler co-directed (George Michael had asked him to direct the video, but during the shooting Michael tried to oust him and he took control of the editing himself, hence the question mark in the final shot).
In recent years Mugler has made some kind of a comeback, with some of today's stars wearing his vintage designs in music videos or at gala performances. The current retrospective is a long-overdue tribute to his work.
Unfortunately, Couturissime is one of those exhibitions enveloped in semi-darkness: black ceilings, black or dark blue walls, dark floors and spotlights aimed at the mannequins. This is a real shame. Better lighting would have made the designs come out much better.
Even so it was a joy to see how richly detailed some of his designs are and how much craftsmanship went into the making. The La Chimère gown from the haute couture FW 1997-1998 collection took months to make and is reputedly one of the most expensive haute couture dresses ever made. I've never quite understood the criticism that some of these outfits are unwearable. Of course, they are unsuitable to wear to the office or to go shopping in, but you don't go hiking in a suit or high heels either. There are so many different occasions to dress for and a theatre performance or a music video are just some such occasions.
If you're thinking of going to the exhibition, beware that it is hugely popular, so you're best of going early in the morning or late in the afternoon on a weekday. If you can't make it to the exhibition, you can buy the accompanying catalogue (while it's available).
Thierry Mugler Couturissime is at the Kunsthal Rotterdam until 8 March 2020 and will travel on to the Kunsthalle München from 3 April to 30 August 2020, the Musée des Arts Décoratifs in Paris from 30 September 2021 to 24 April 2022 and the Brooklyn Museum in New York from 18 November 2022 to 7 May 2023.