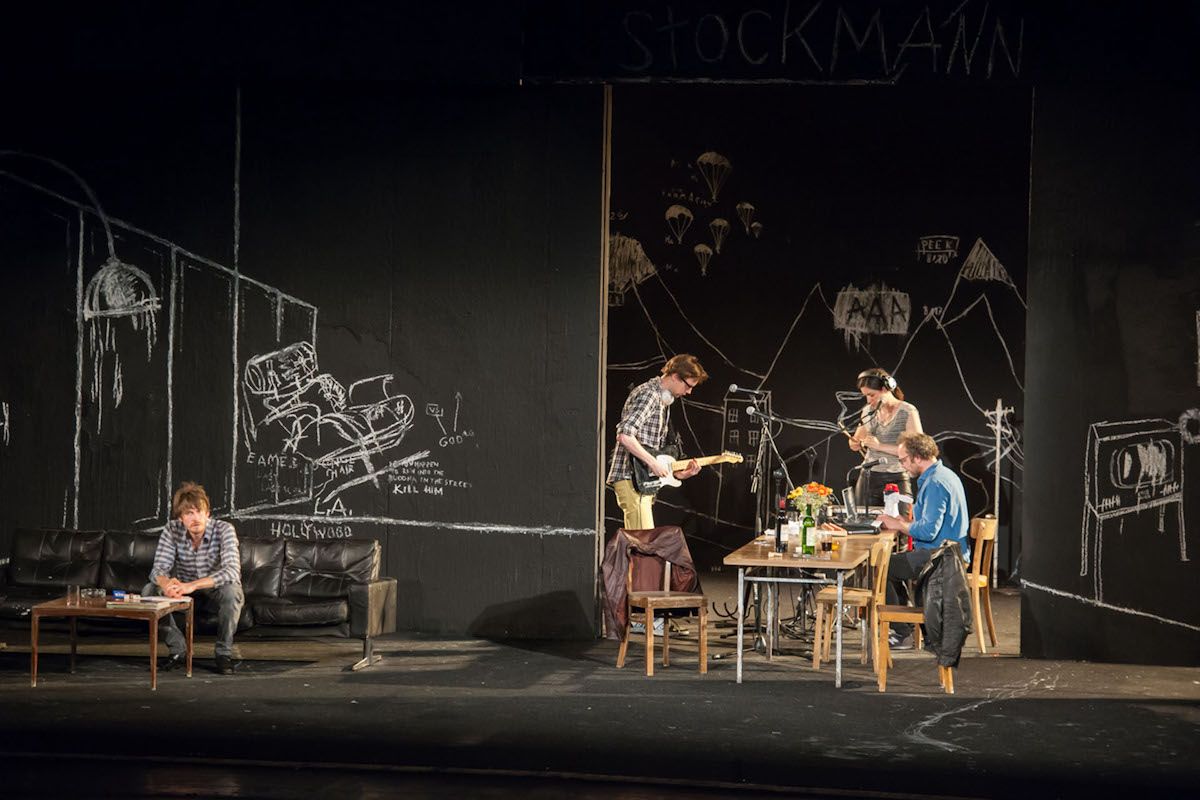 Ein Volksfeind is one of the showpieces of Thomas Ostermeier and the Schaubühne. It premiered in 2012 and has been part of the repertoire ever since. It is also frequently shown on tour. I was glad I finally had a chance to see it.
Ein Volksfeind (An Enemy of the People) is a play by Henrik Ibsen in which a doctor discovers that the drinking water in the town in which he lives is contaminated. He wants to publish his findings in the local newspaper to inform his fellow citizens. Before long the whole town including his brother, the mayor of the town, and his father in law turn against him. If it becomes known that the water is contaminated tourists would stop visiting the hotel and spa on which the local economy drives, risking the loss of many jobs. Relocating the pipeline which feeds the town is costly and would involve raising taxes.
It is easy to see why the piece has such popular appeal: scenes like this play out around the world.
Like most productions by Thomas Ostermeier and the Schaubühne Ein Volksfeind has a high production value. A lot of work has gone into every detail. I loved the set design. It must take quite some time to recreate it for every performance. The cast is great. Christoph Gawenda shines in his role as Dr Stockmann.
I don't want to give too much away in case you haven't seen the production yet, but there is one scene which calls for audience participation. I attended the performance just after the lockdown and so there were some references to corona and the vaccination debate. I was happy to see that the audience was more diversified in its opinions than one might expect.