I first visited the Gletscherschlucht in Grindelwald in 2014 on a day when it was pouring with rain. Indeed, it rained for almost three days on end. I didn't get to do any of the hikes I'd been planning to do. I didn't even see the top of the Eiger. On this visit I was lucky with the weather. So I finally got to see the surroundings. I still had some time left after hiking the Eiger trail so I decided to visit the Gletscherschlucht once more.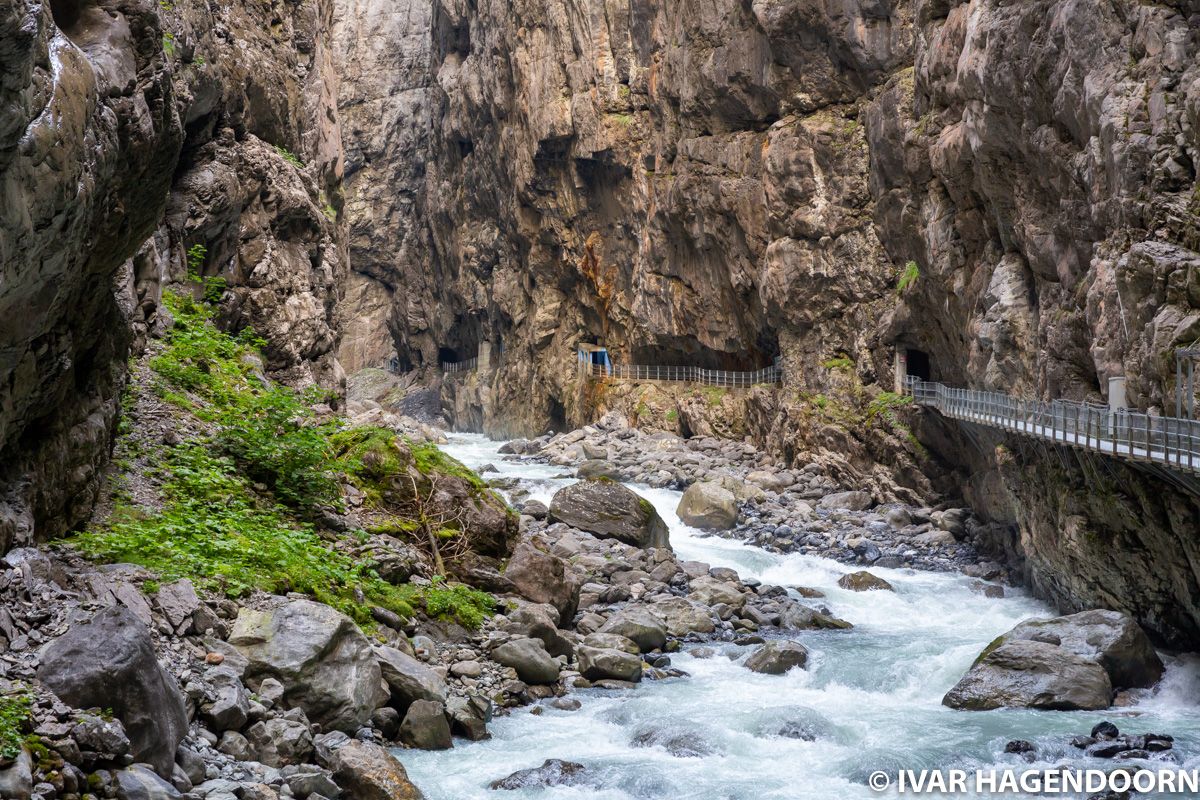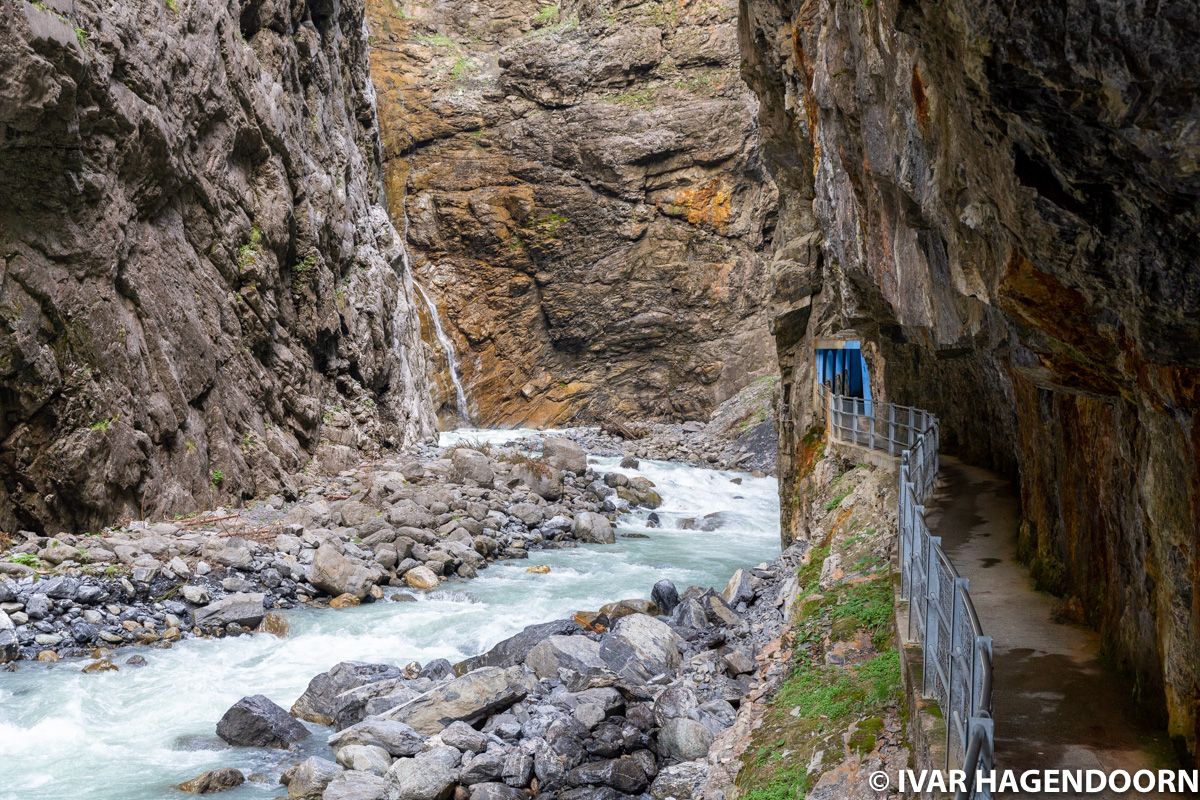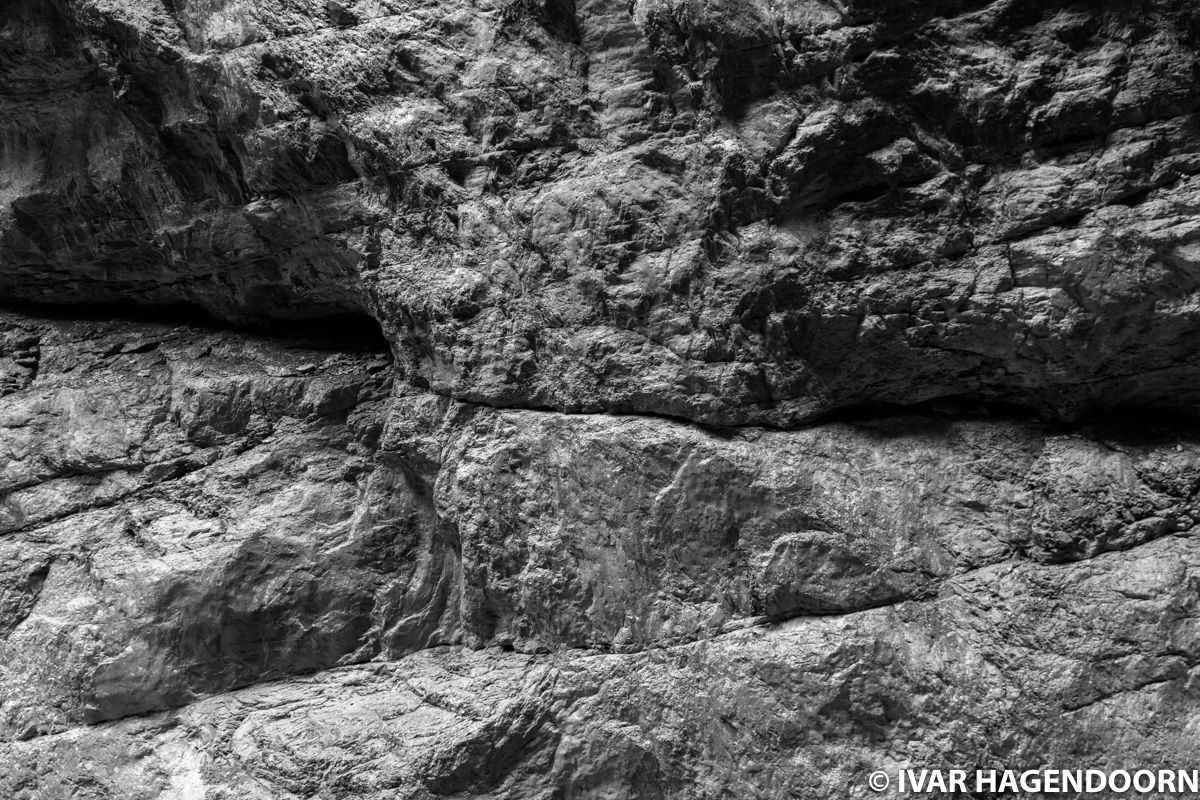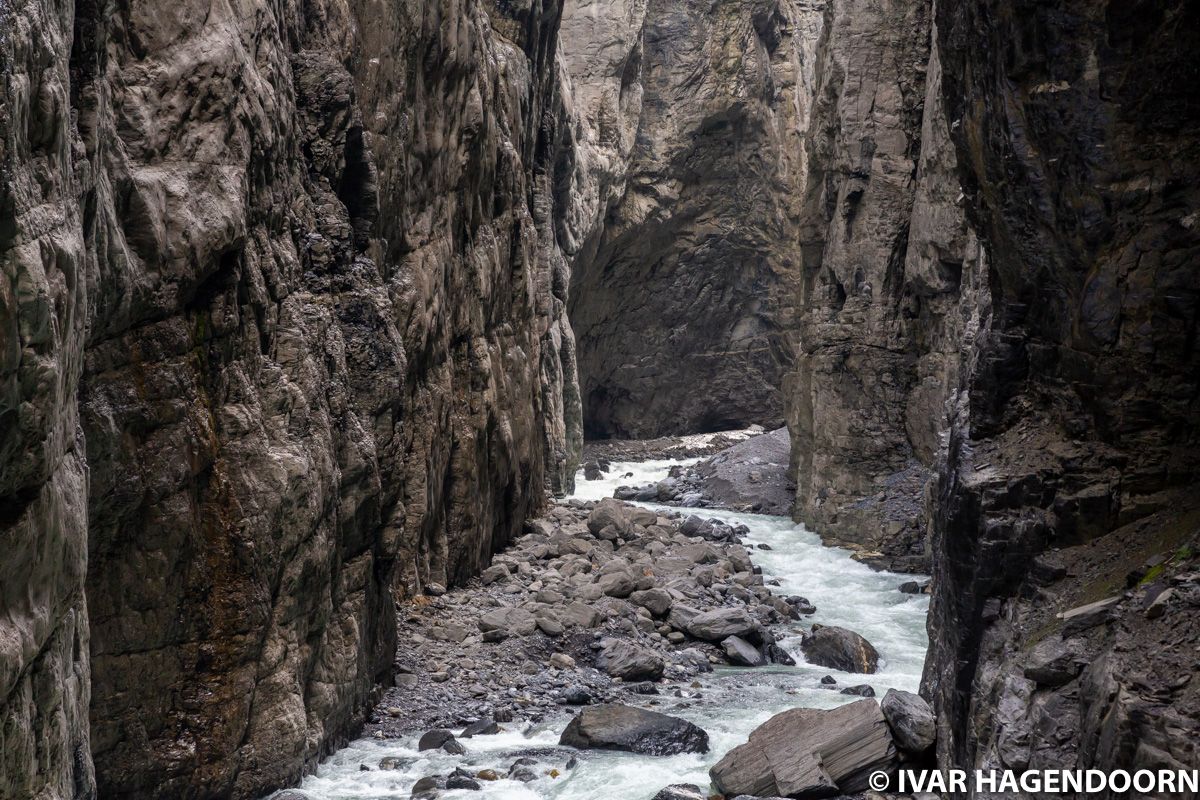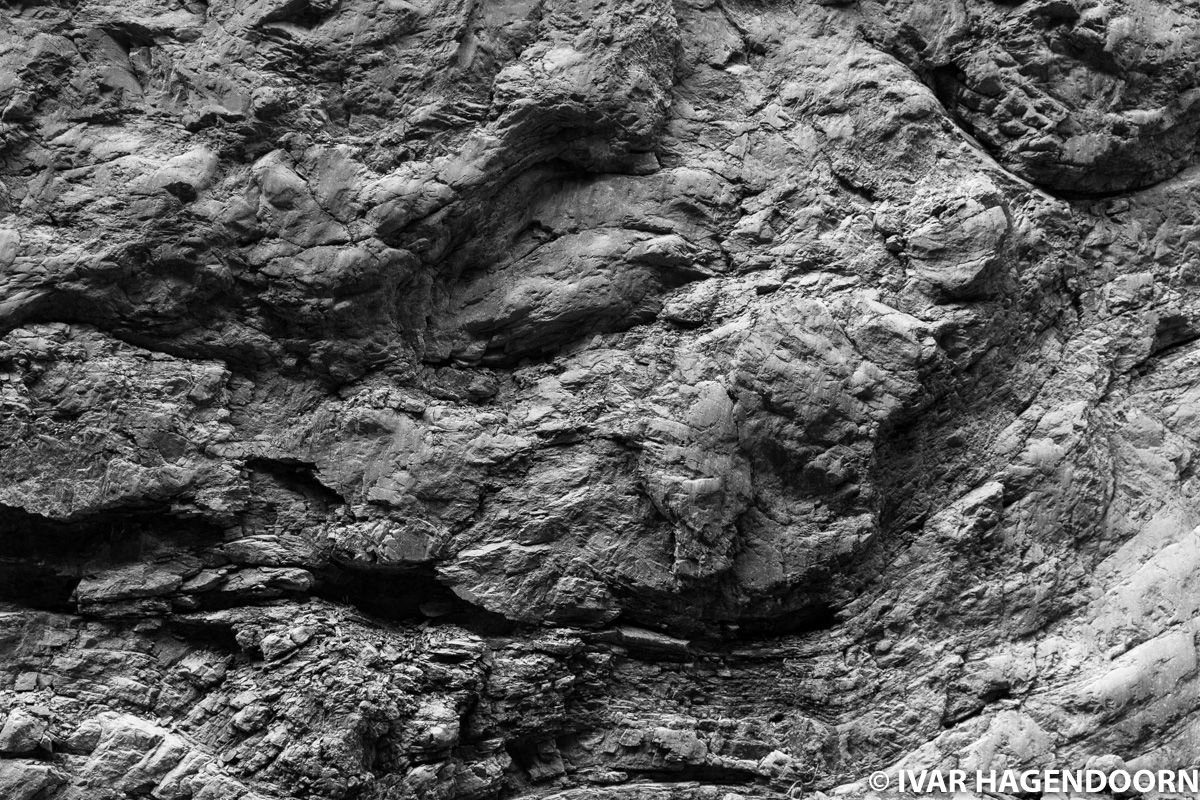 The walls of the Gletscherschlucht are pretty awesome.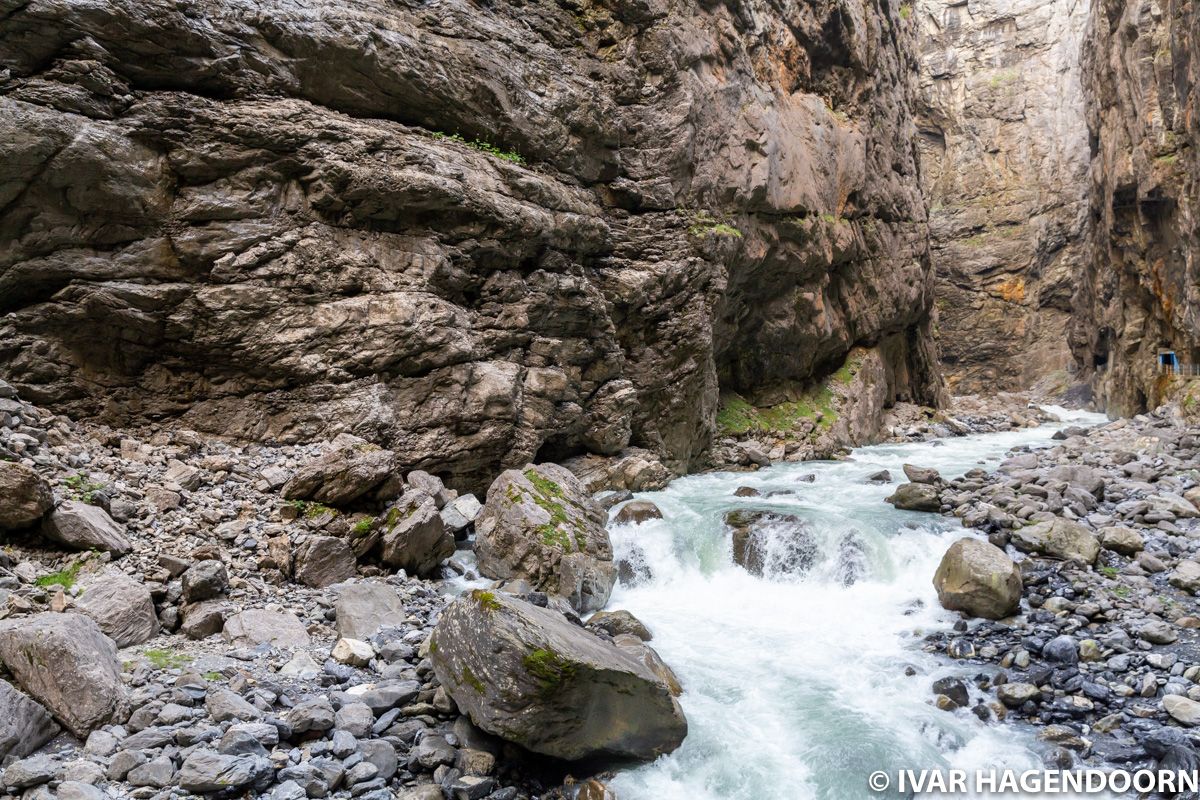 Just imagine the noise of the fast streaming river.
All photos are available for licensing. INQUIRE about pricing.