The hike to Matmora (788m) is one of the best hikes in Lofoten. When I left my hotel in Svolvaer it was all sunny and blue skies, but as I drove towards the west I saw clouds appearing. It was still sunny when I started hiking, but clouds were forming above the fjord. As I neared the top of Matmora at some point I rose above the clouds, which, as always, was pretty awesome.
Later in the afternoon it got even weirder. The fjord to the south of Matmora was covered in clouds, I would even say it was foggy at sea level, but the fjord to the north was sunny and clear. Apparently this is standard weather for Northern Norway. A few days later when I was back in Tromsø the same thing happened when I drove to the tip of Kvaløya. A common advice is therefore that if the weather is bad, just drive for half an hour and it might change.
It is possible to hike from the car park to the top of Matmora and then across the ridge down to Delp, or the other way around. However, you then have to walk some 6 km along the road to return to where you parked you car. I therefore returned as I came.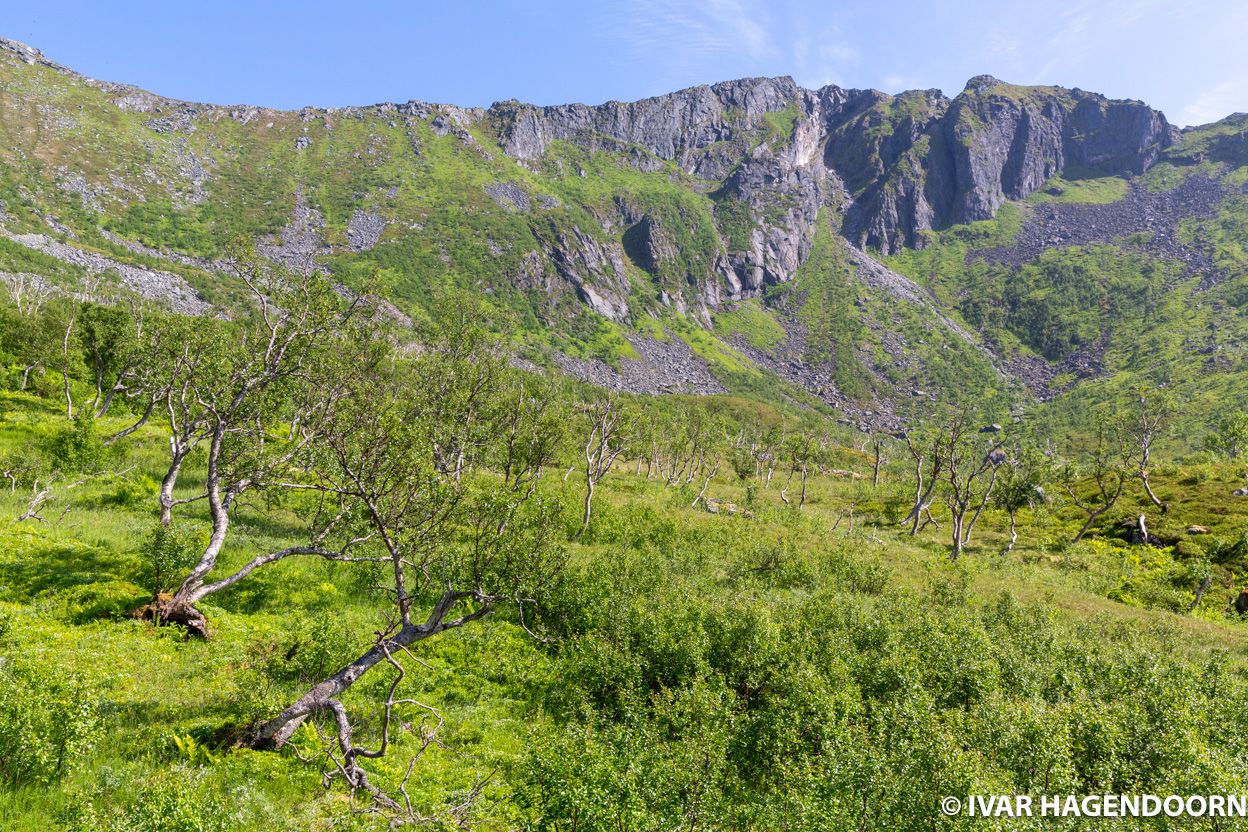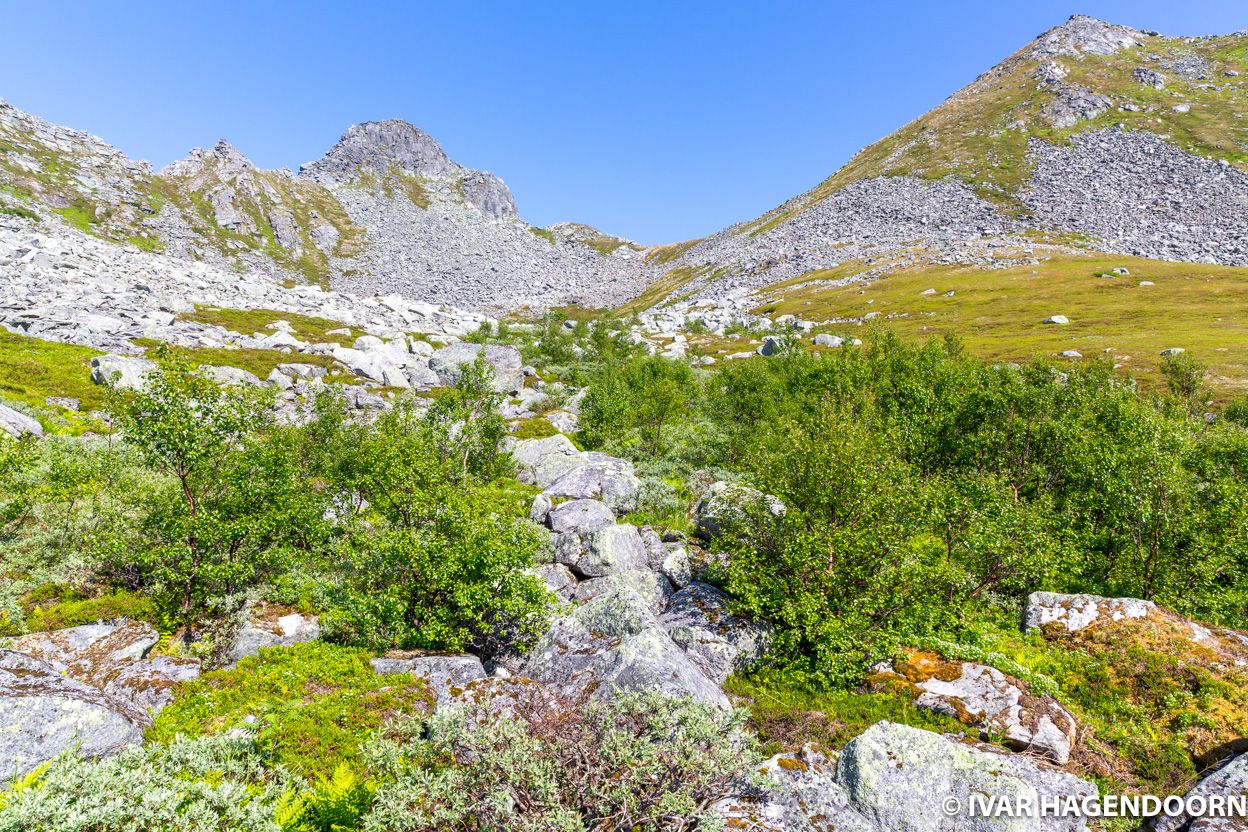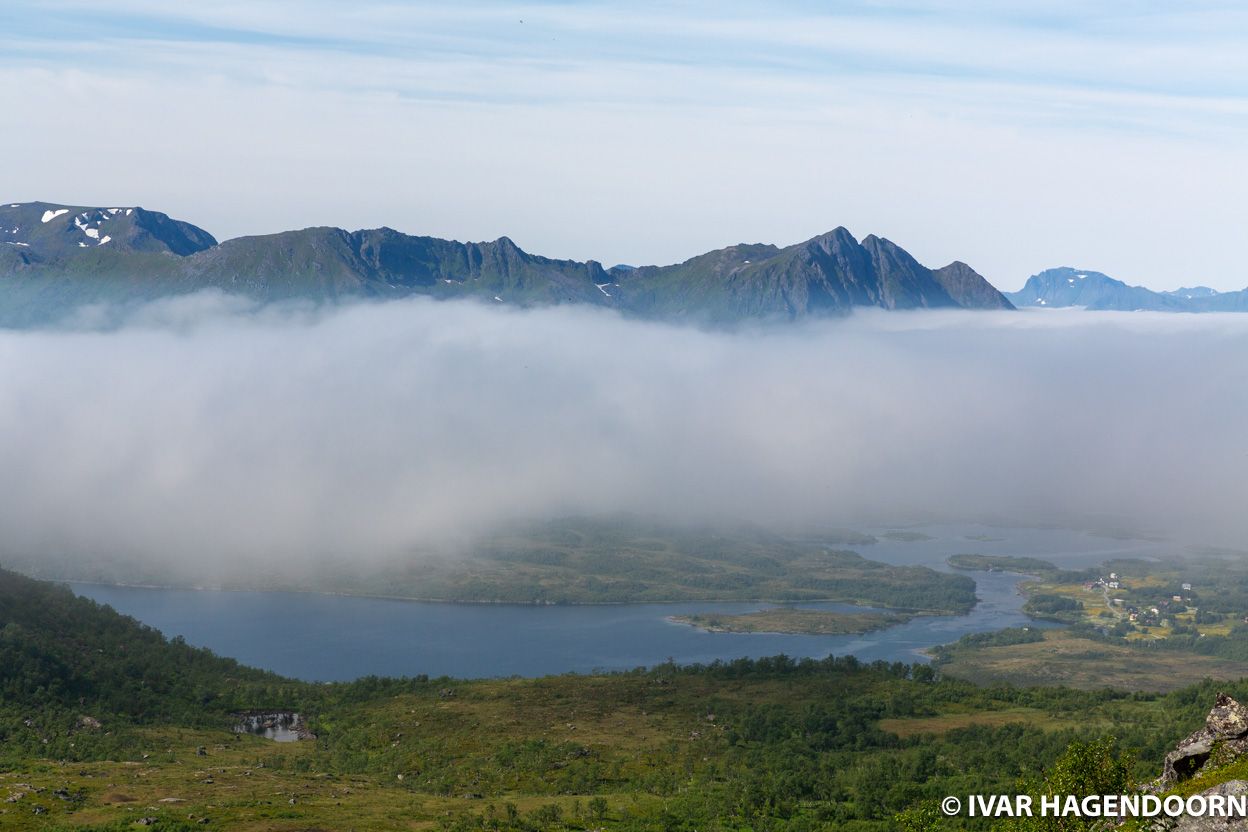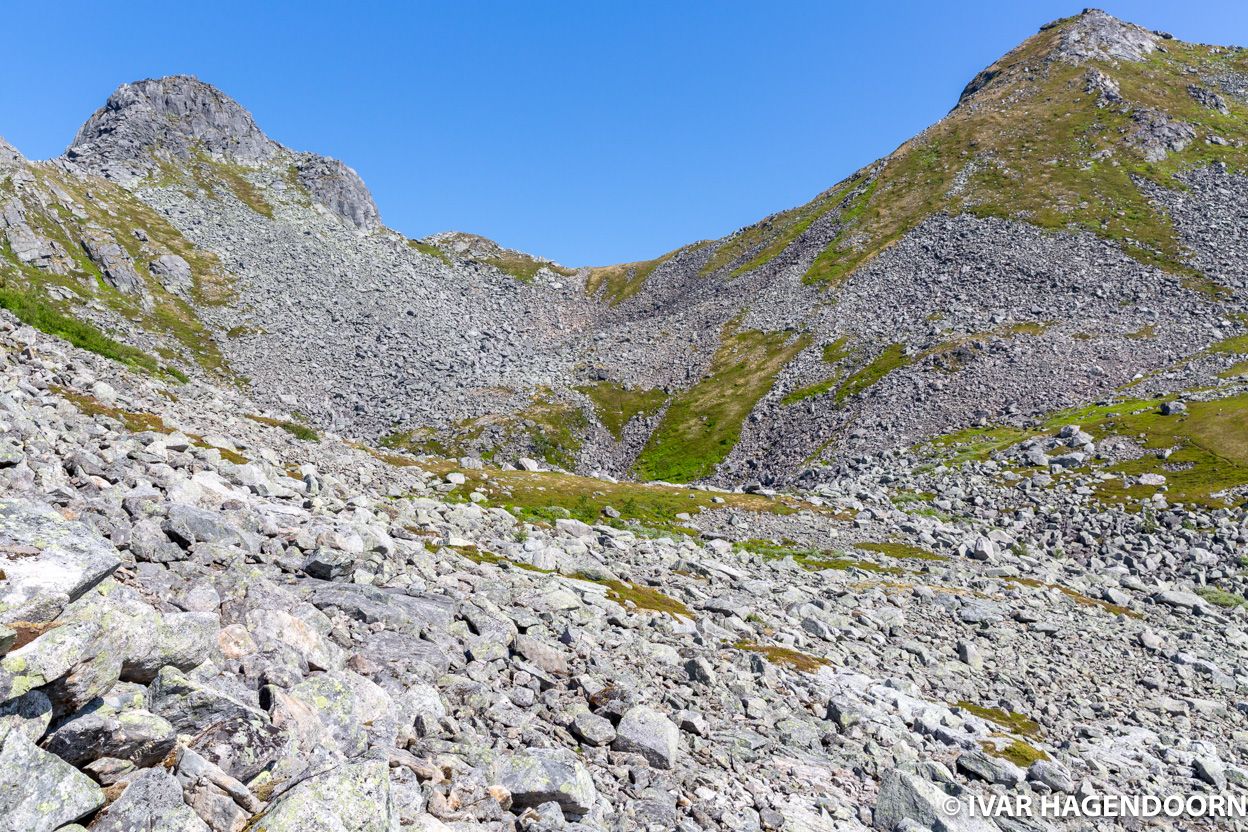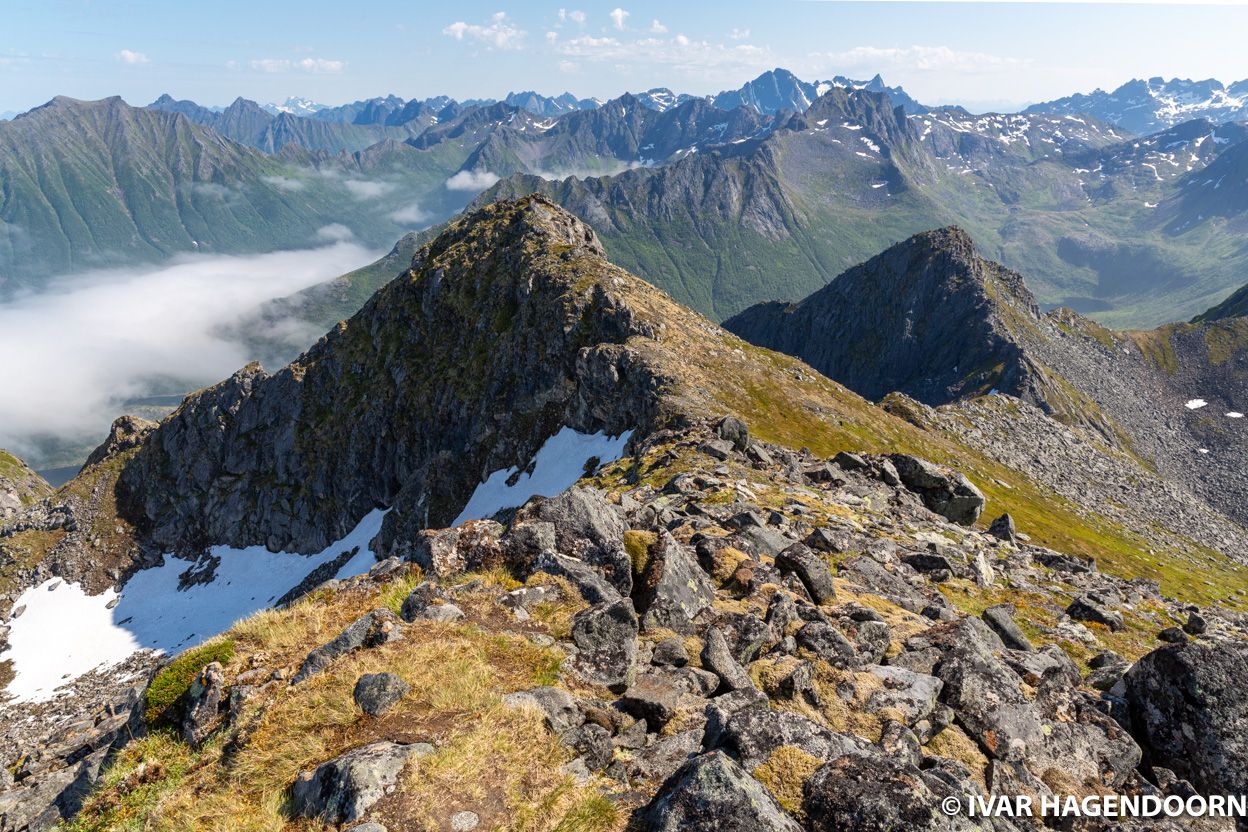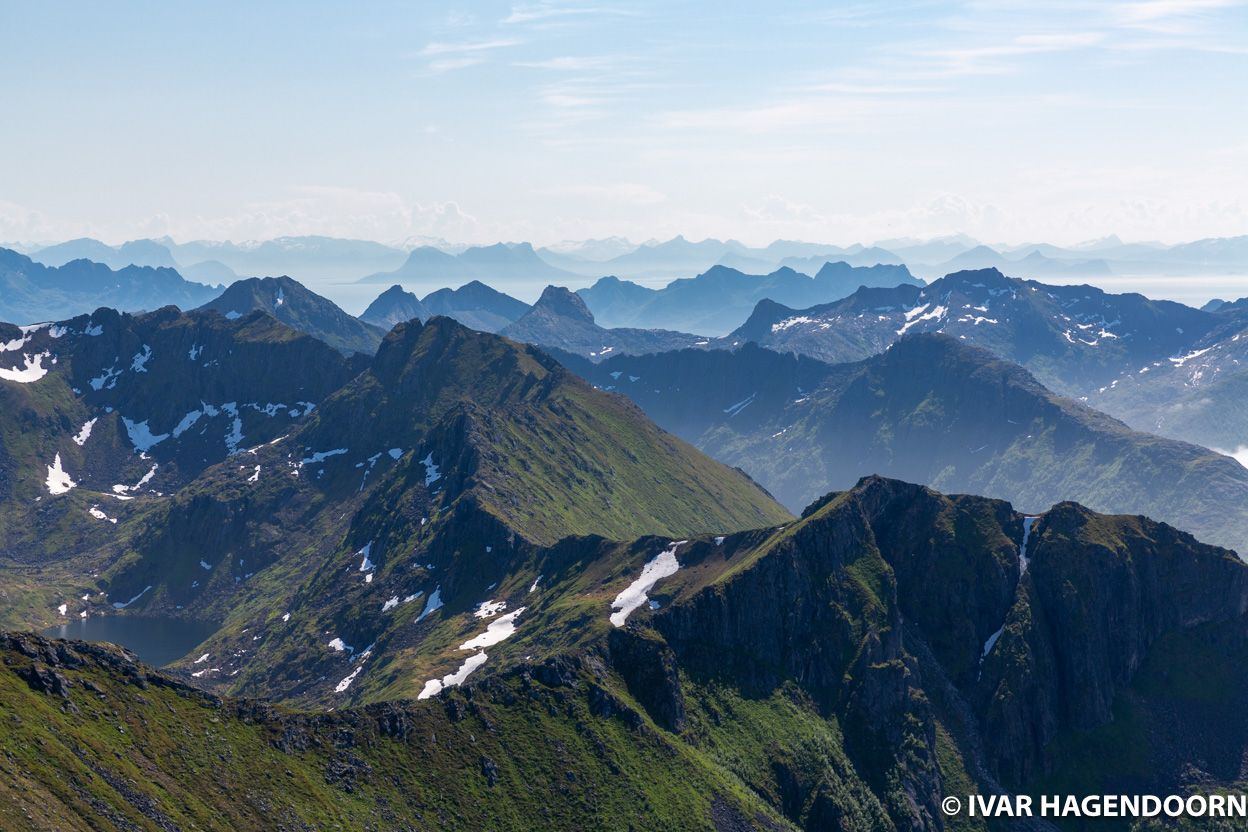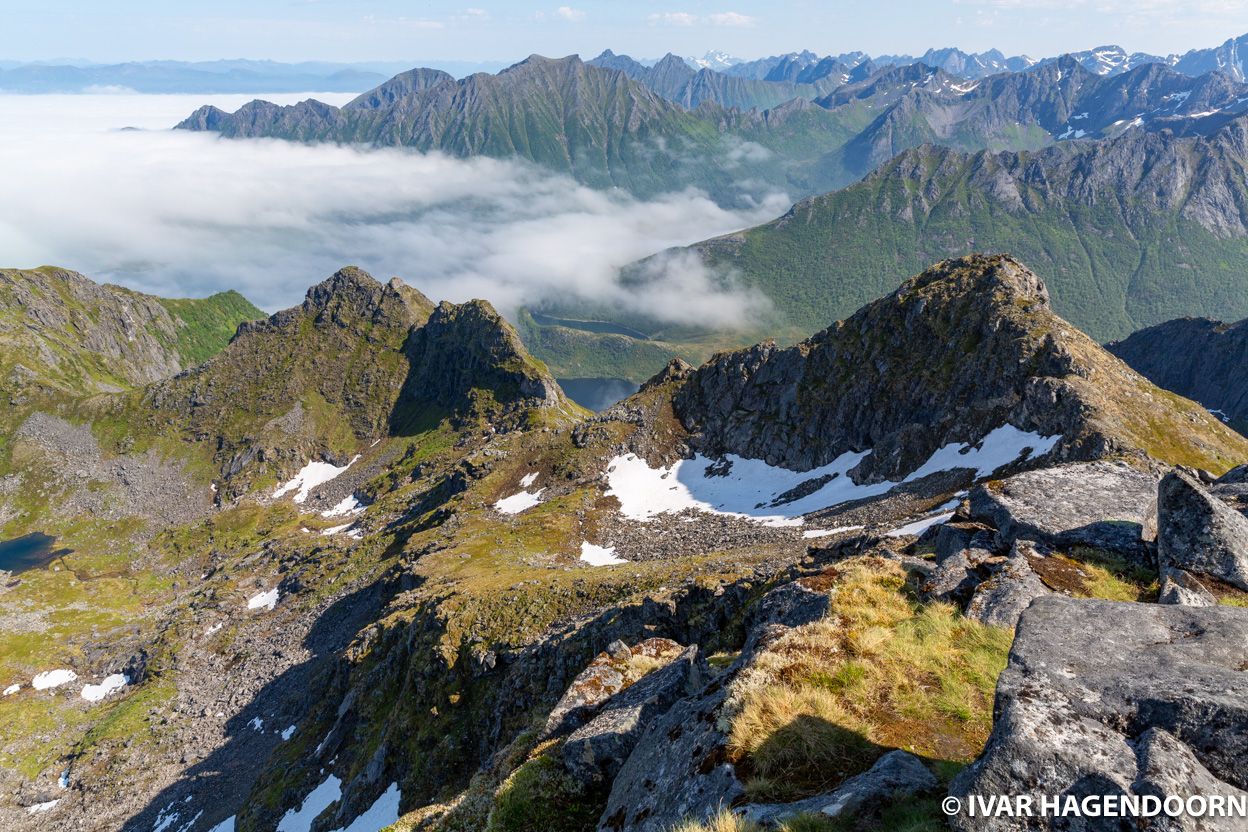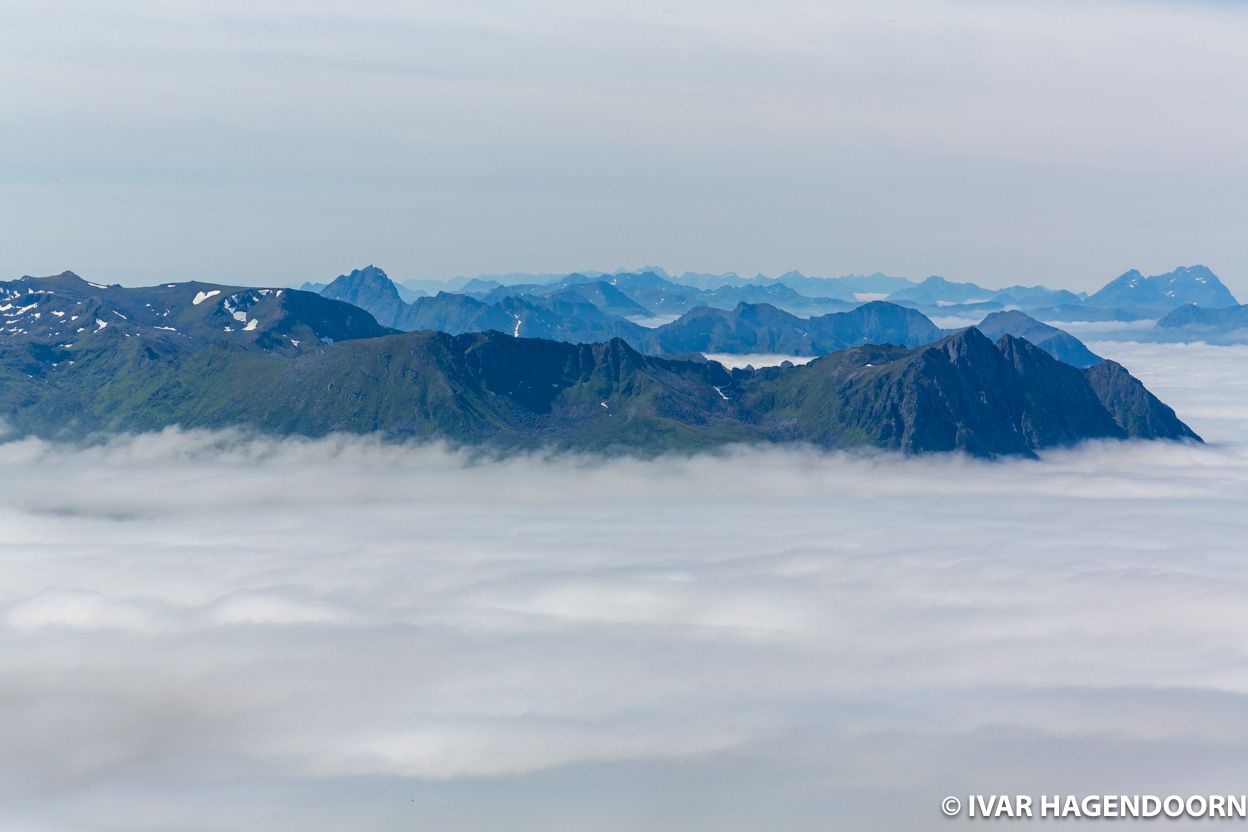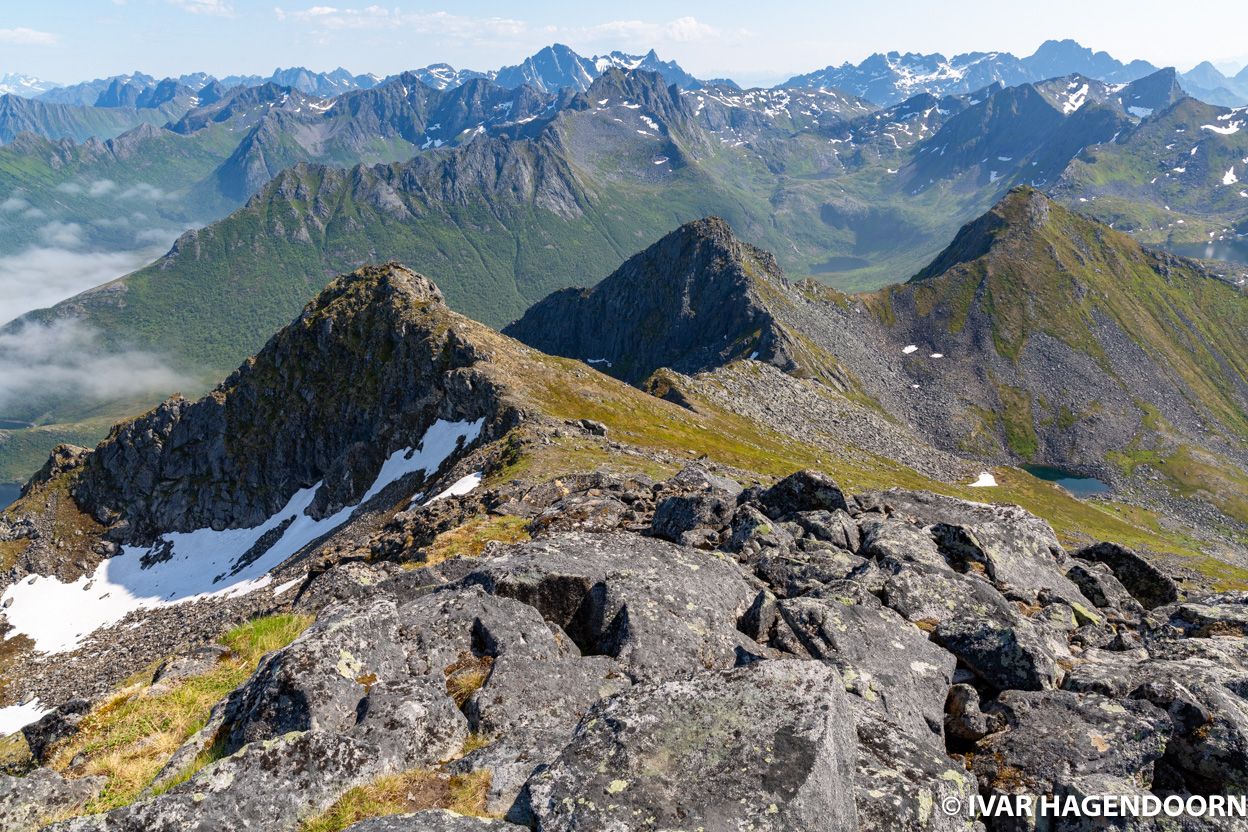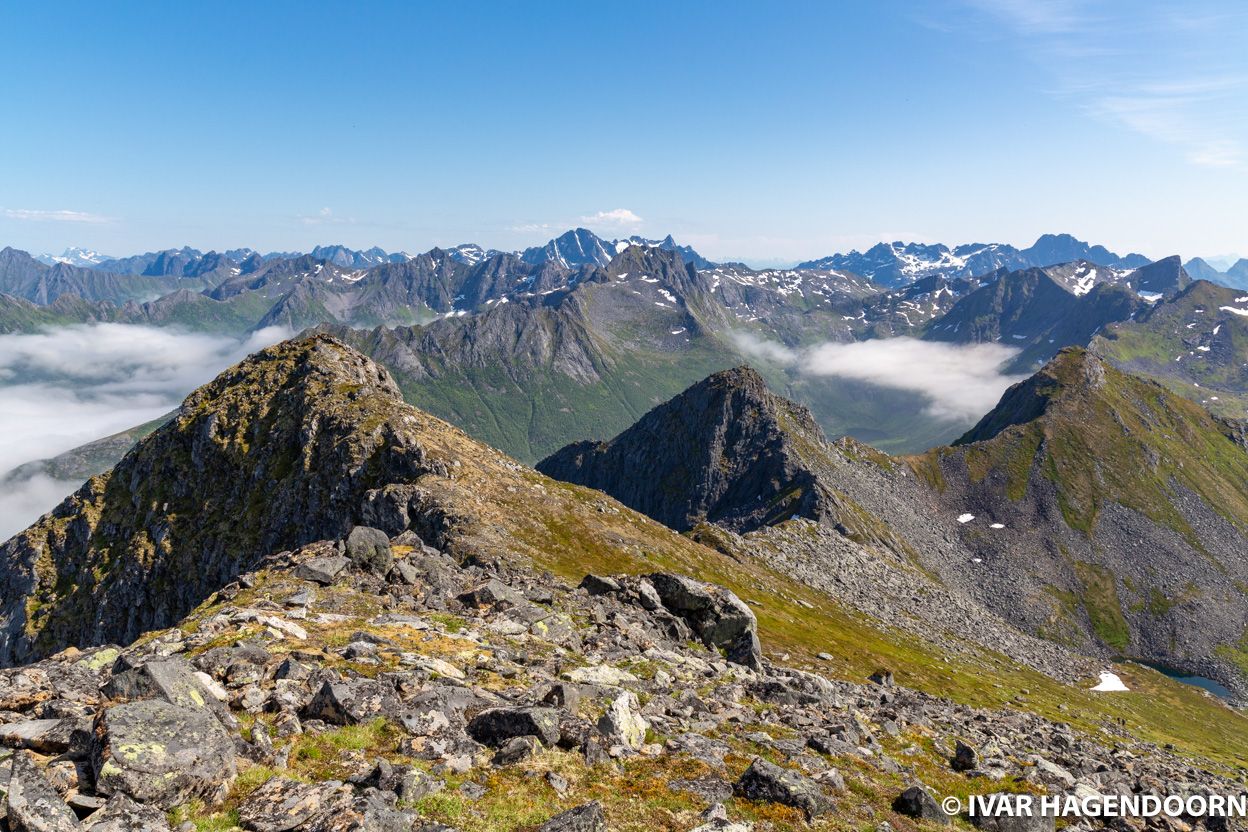 All photos are available for licensing. INQUIRE about pricing.