The hike to the Munkebu Hut is one of the best hikes in Lofoten. As you can see I was extremely lucky with the weather as indeed I was for most of my stay in Lofoten, Vesterålen and Senja. My hotel was in Leknes, which is about an hour's drive from the trailhead in Sørvågen, itself ten minutes or so from Reine. I had originally planned to try and make my way up to Hermansdallstinden and to see how far I would get. However, for that I would have needed to stay in Reine.
I also lost precious time on the way up, because rather stupidly I managed to take the wrong trail on three occasions. There are several huts near the lake at the start of the trail and it is easy to make the wrong choice. Later on I met two hikers from Norway who recommended downloading the app from ut.no, which has all the trails, but unfortunately is available in Norwegian only. It proved very helpful on subsequent hikes, though, because it shows exactly where you are and where the trail is or leads.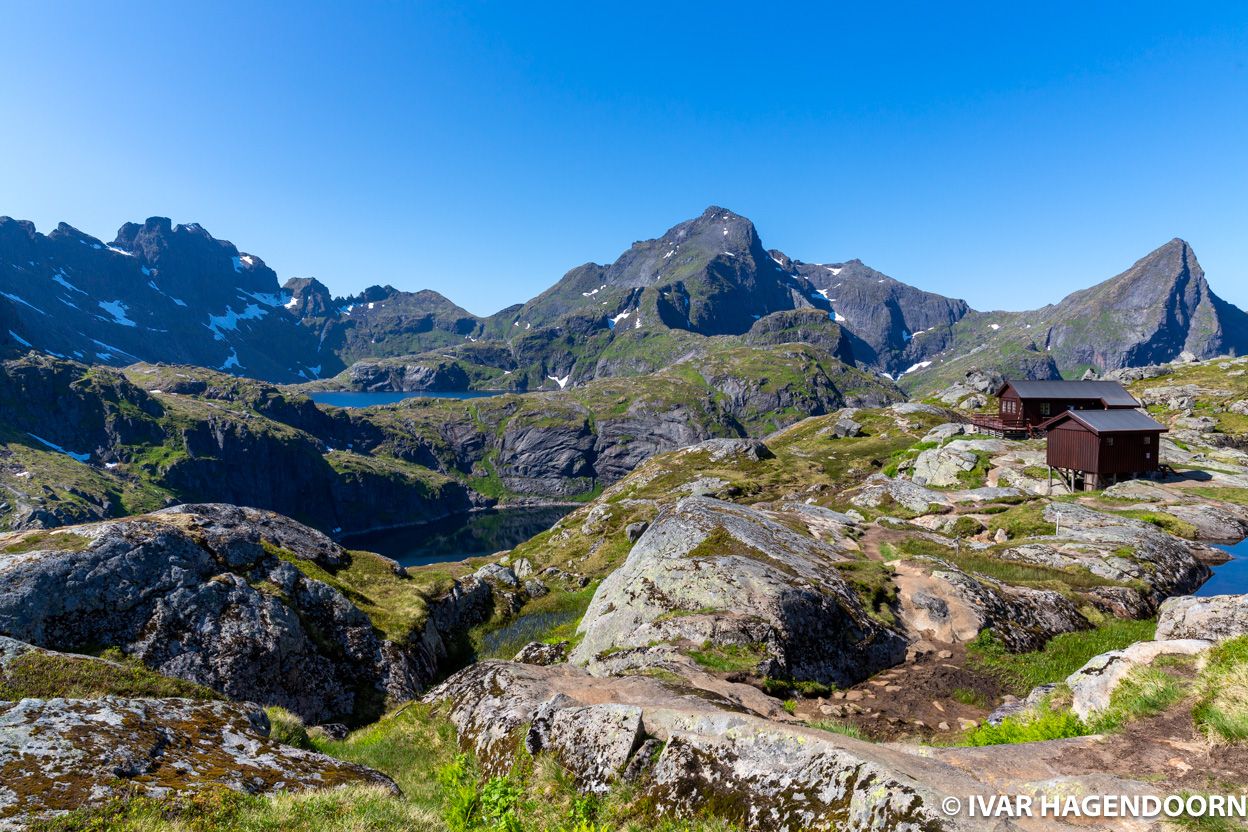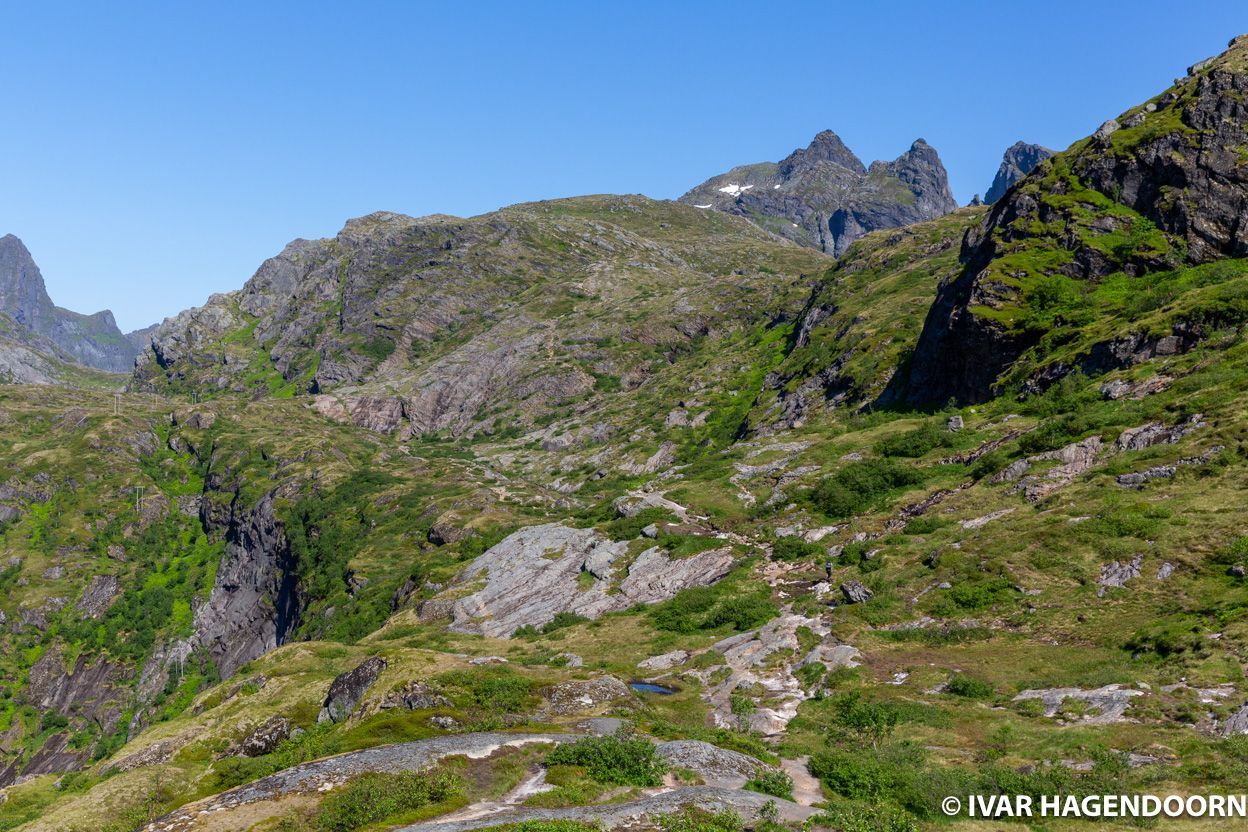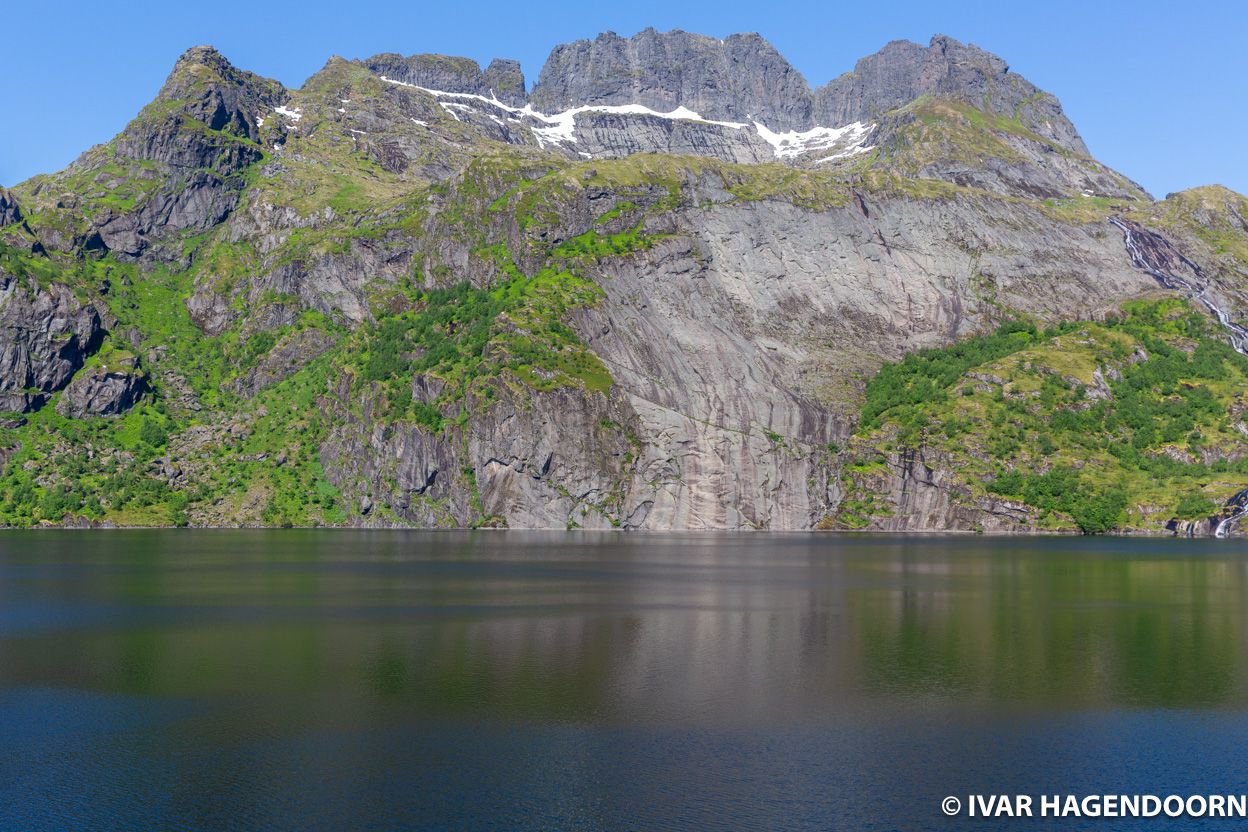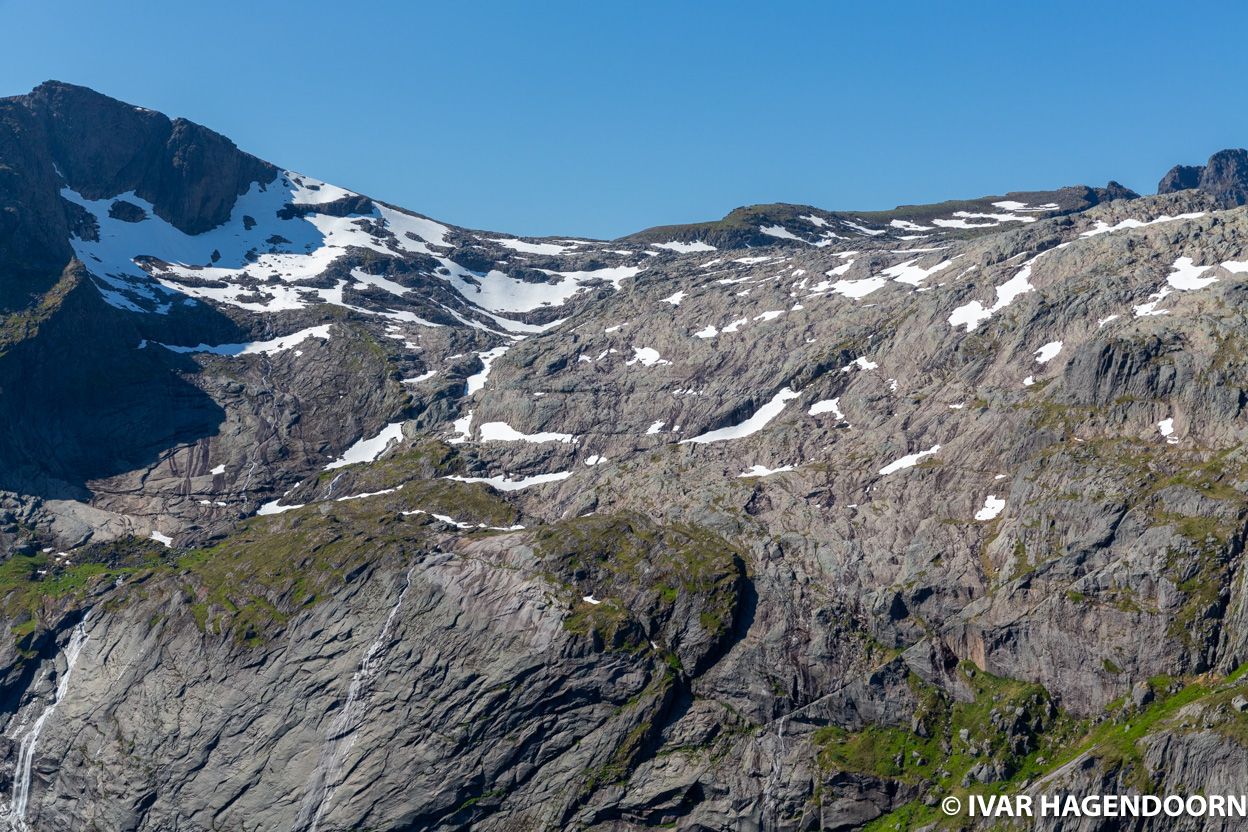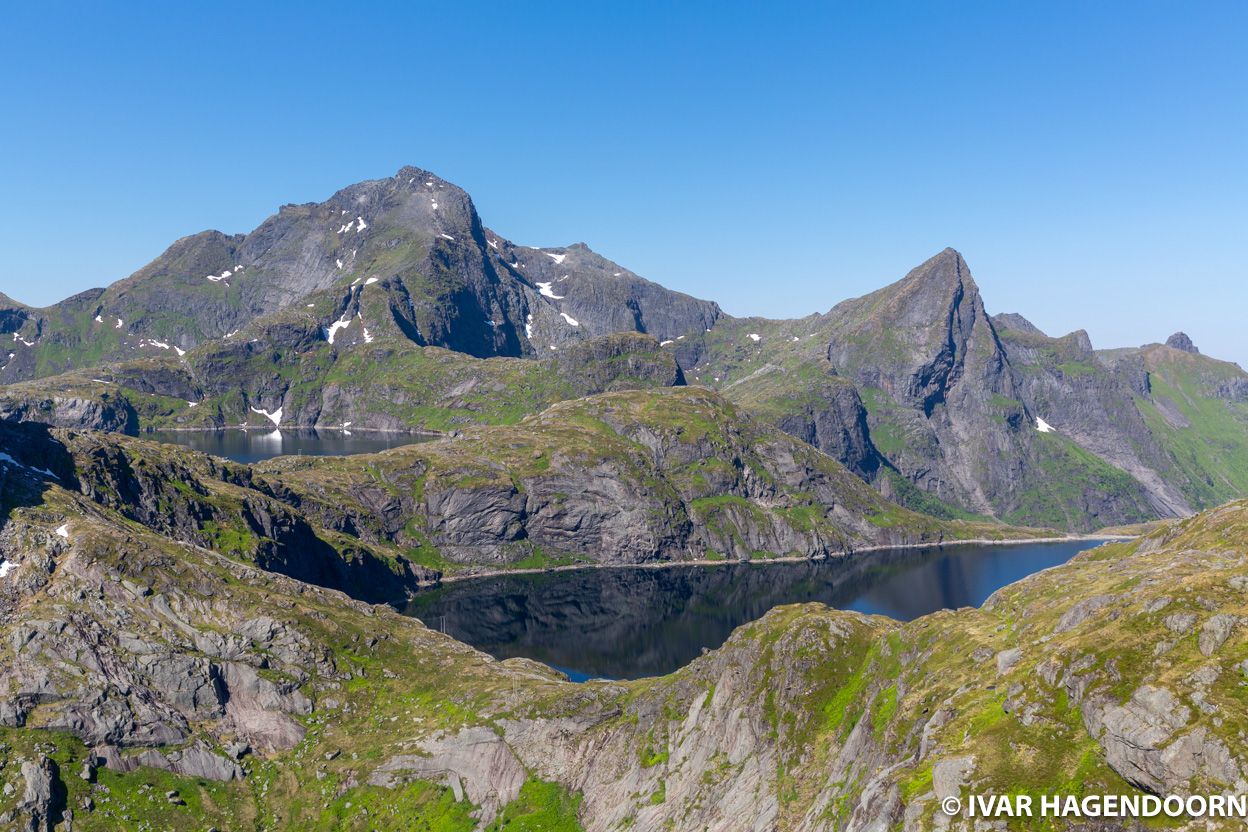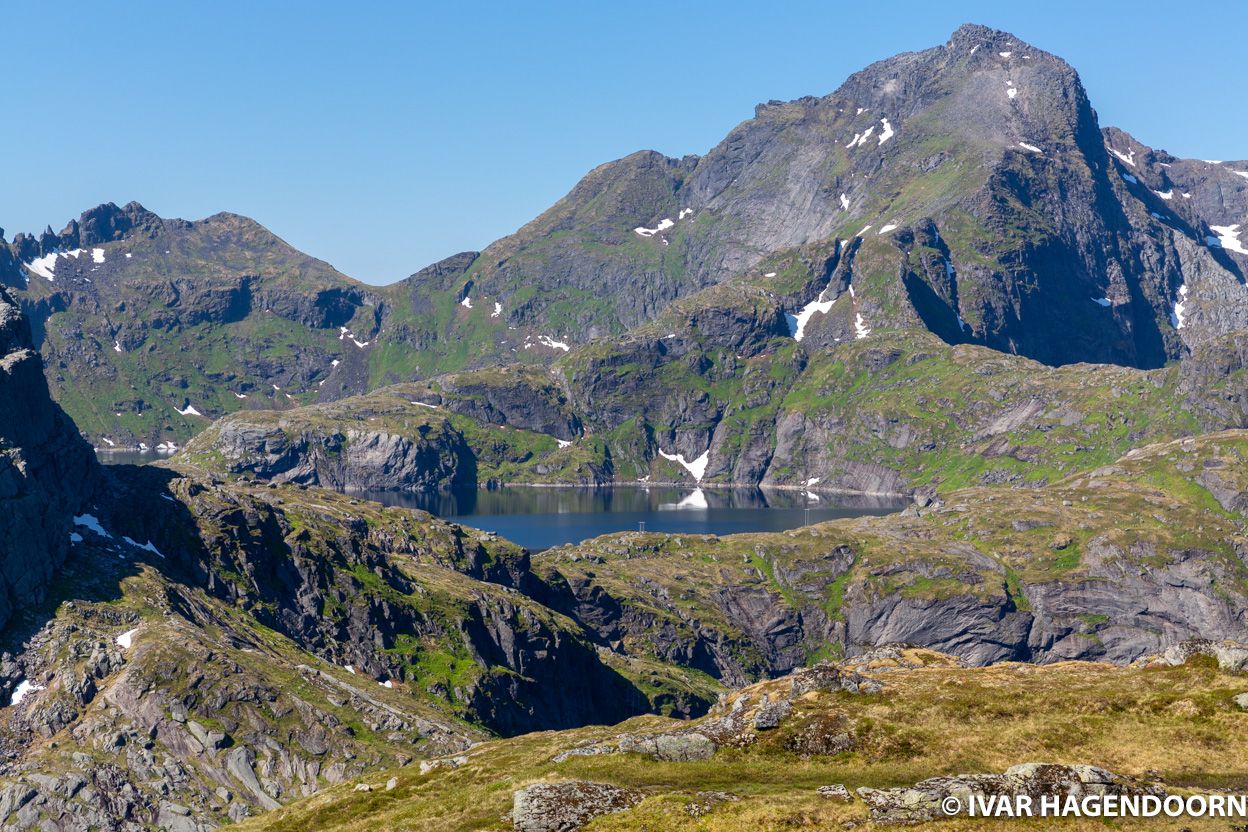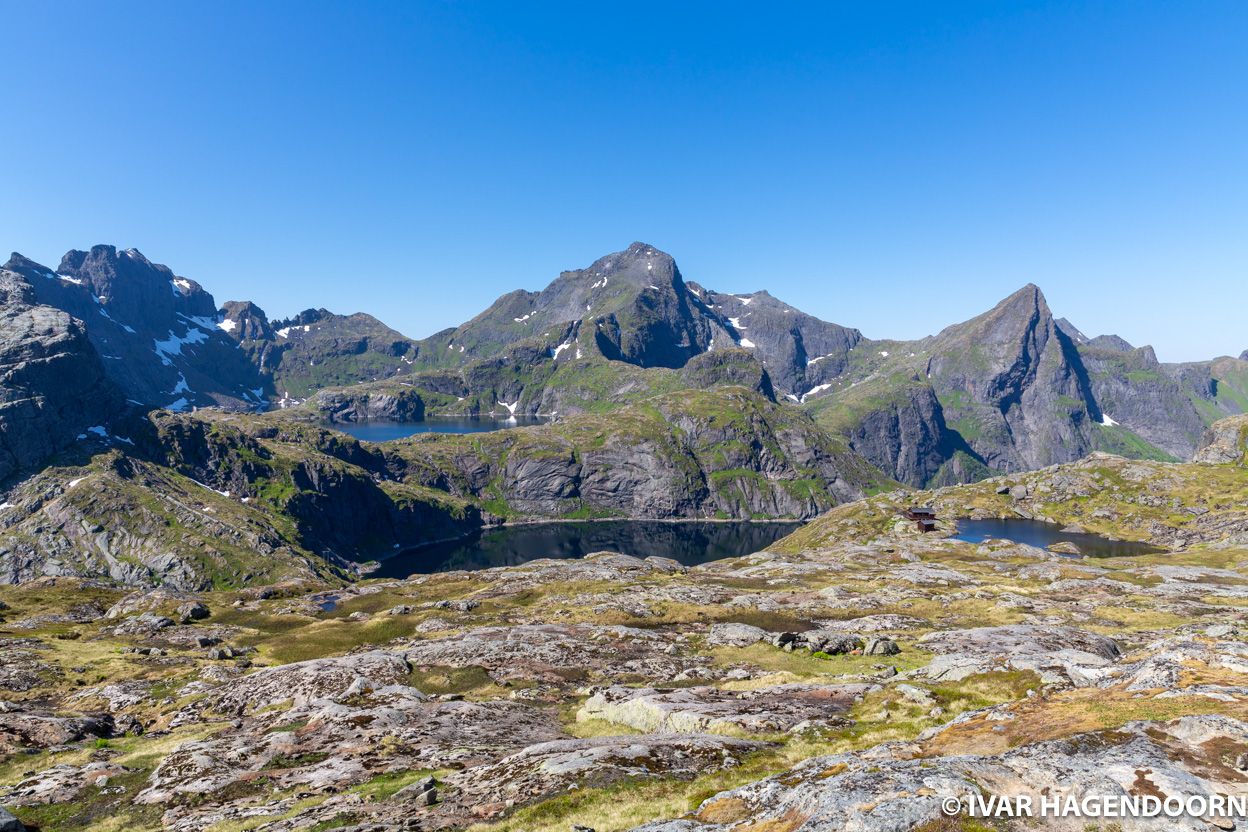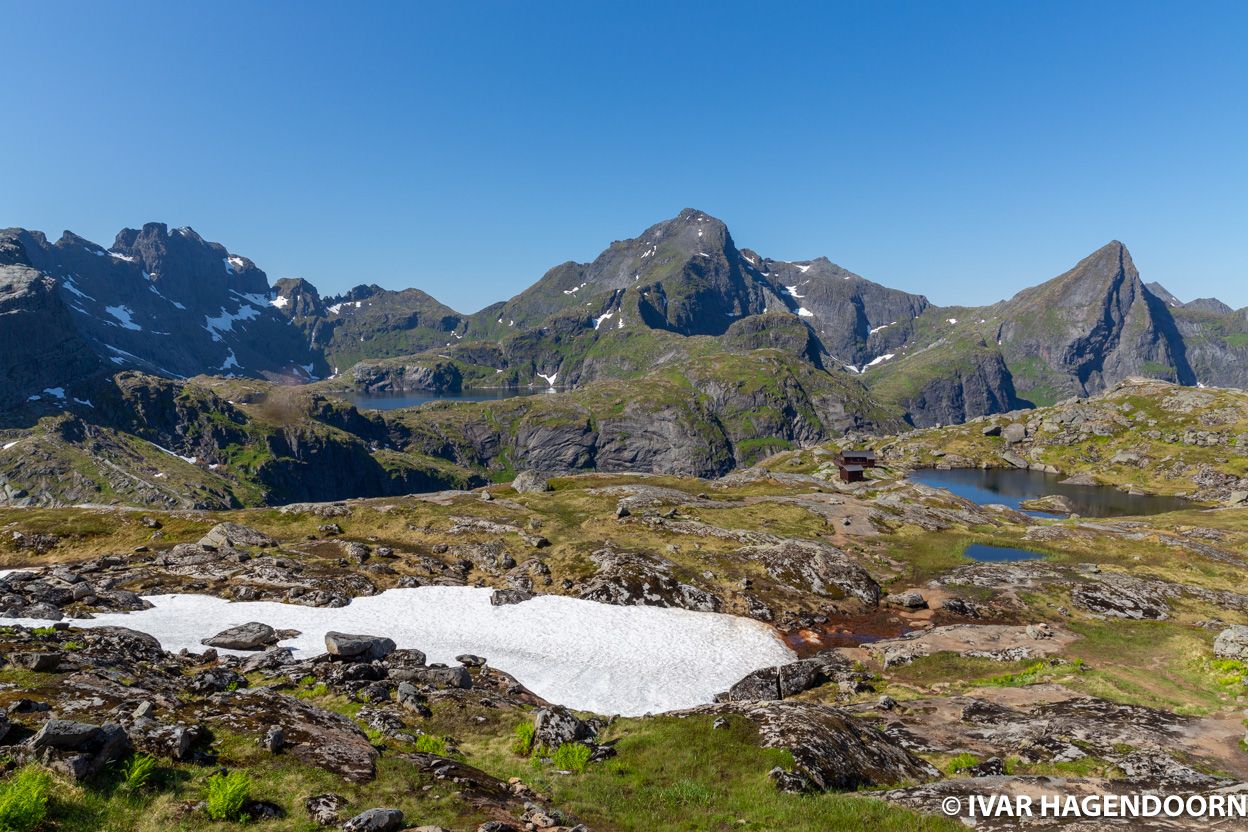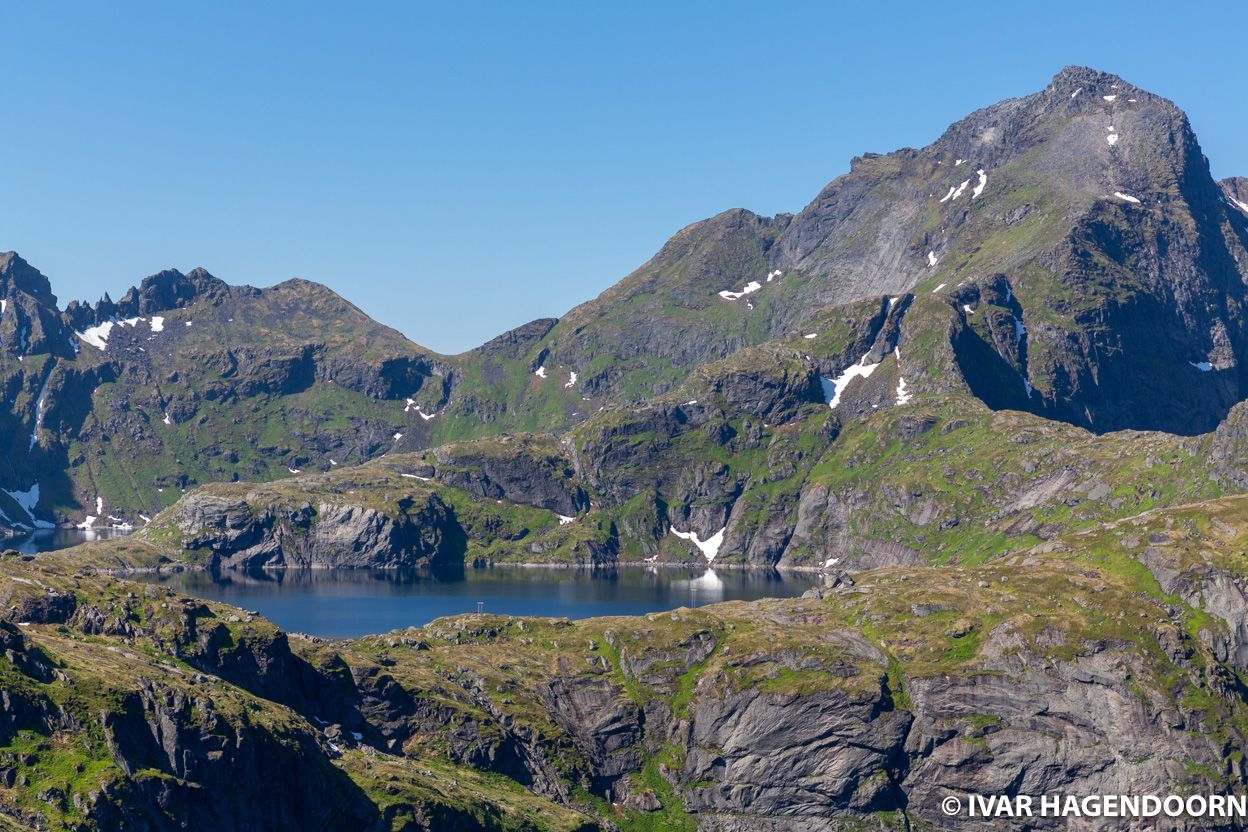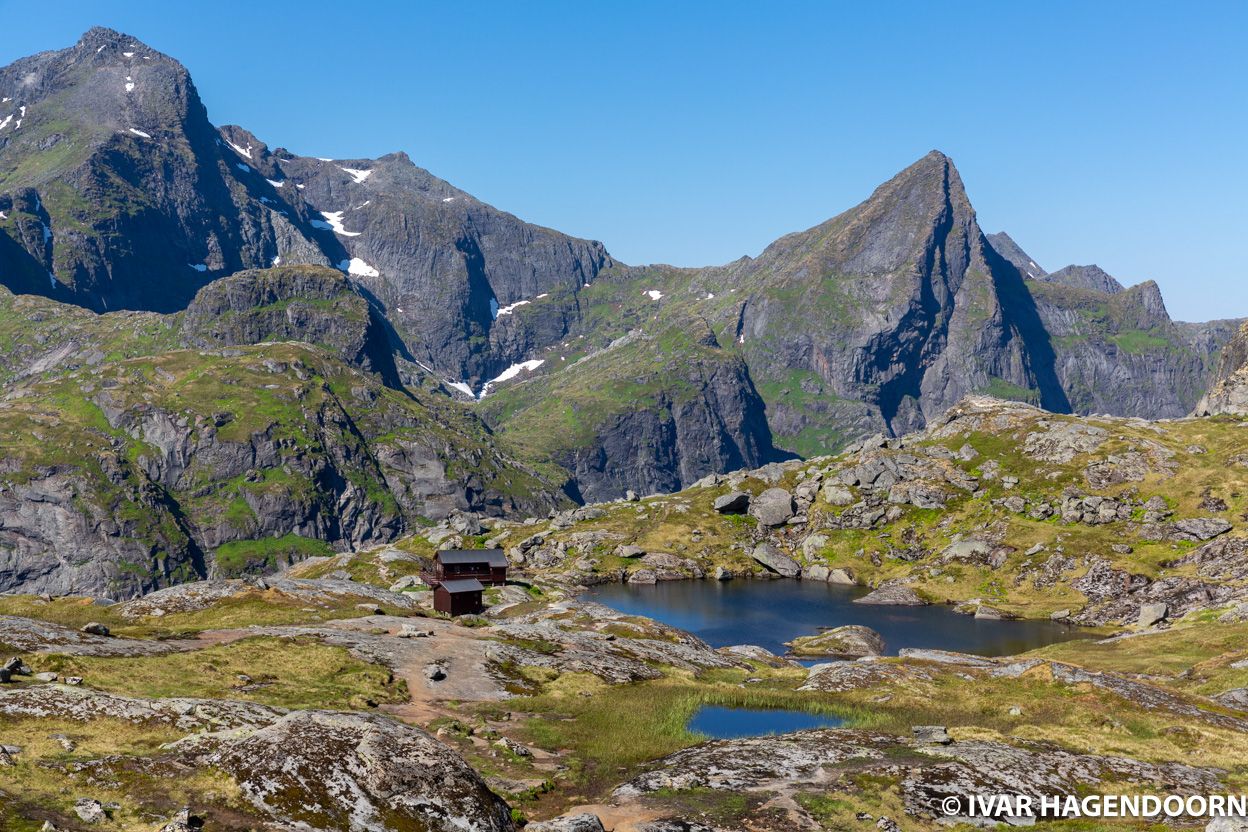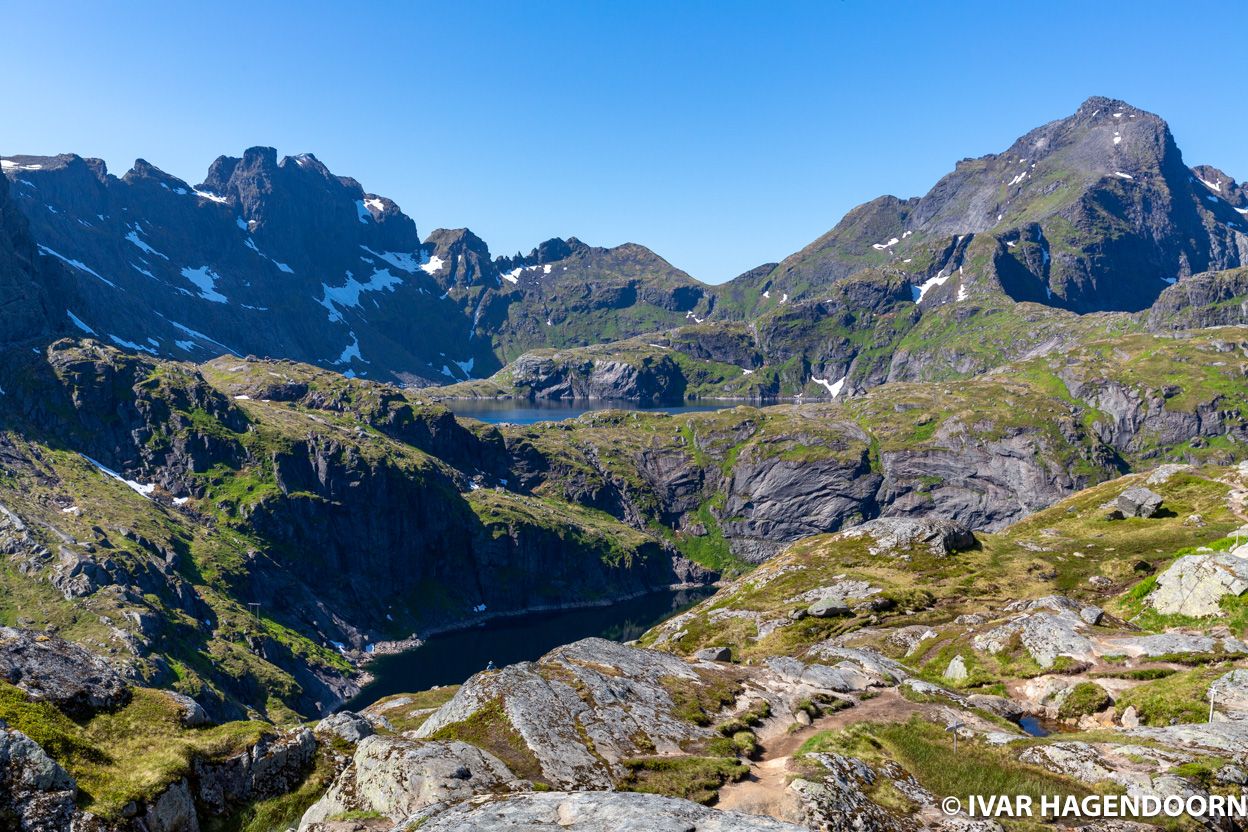 All photos are available for licensing. INQUIRE about pricing.