The trail to the Schönbiel Hut offers breathtaking views of the north face of the Matterhorn, the Dent d'Hérens, the Zmutt and the Stockji glacier and more. It's a relatively straightforward, non-technical hike, but if you start in Zermatt it does climb more than 1,000 meter. You can also take a cable car to Schwarzsee and from there descend to the moraine of the Zmutt glacier where you can catch up with the trail. Since I'd already been to Schwarzsee twice I took the standard route via Zmutt. There are two nice restaurants in Zmutt, but beware, they only take cash.
The trail beyond Zmutt passes through a small but beautiful forest. I especially loved the smell of the larches. They also make for nice pictures. The trail ascends the crest of an old lateral moraine before making its final climb to the Schönbielhütte, perched at 2694 meters on a ridge above the Zmuttgletscher. The trail continues for two hundred meter or so beyond the hut from where you have amazing views of the Dent d'Hérens, the north face of the Matterhorn and the Stockjigletscher. It was super windy at the edge of the abyss that separates the two mountain ridges and I had trouble staying on my feet.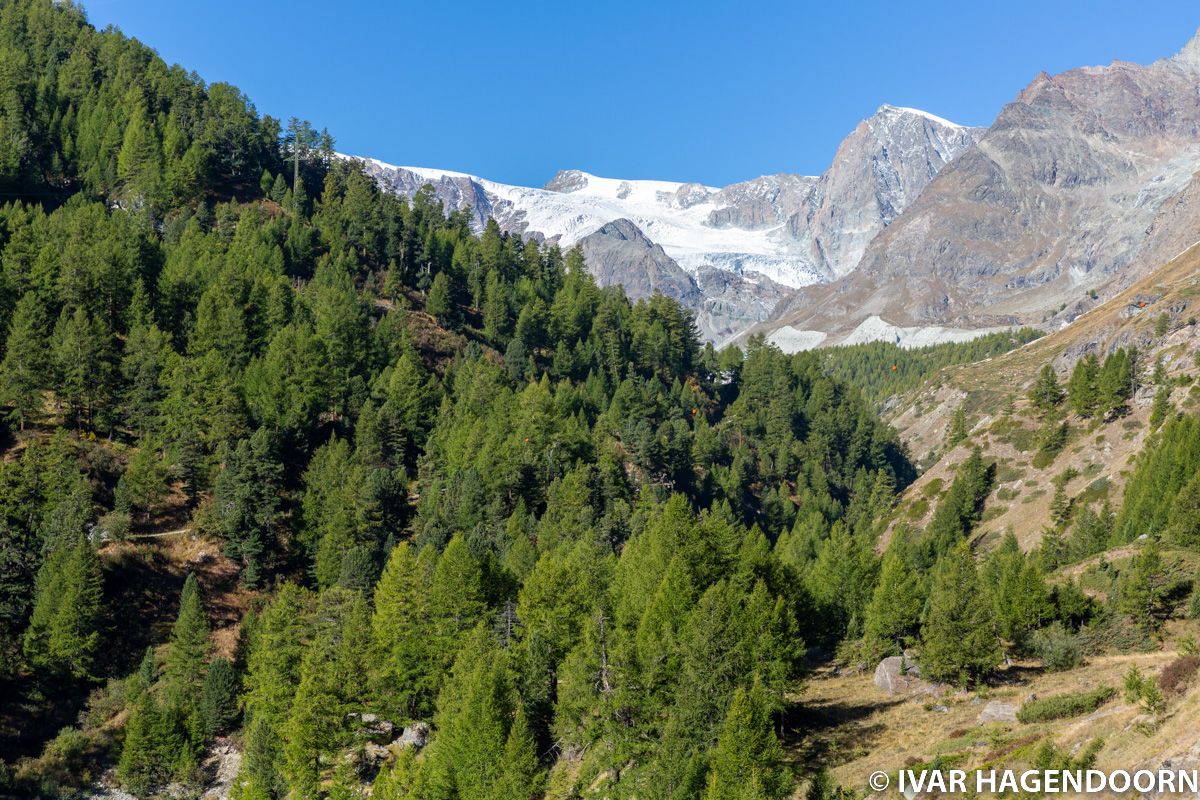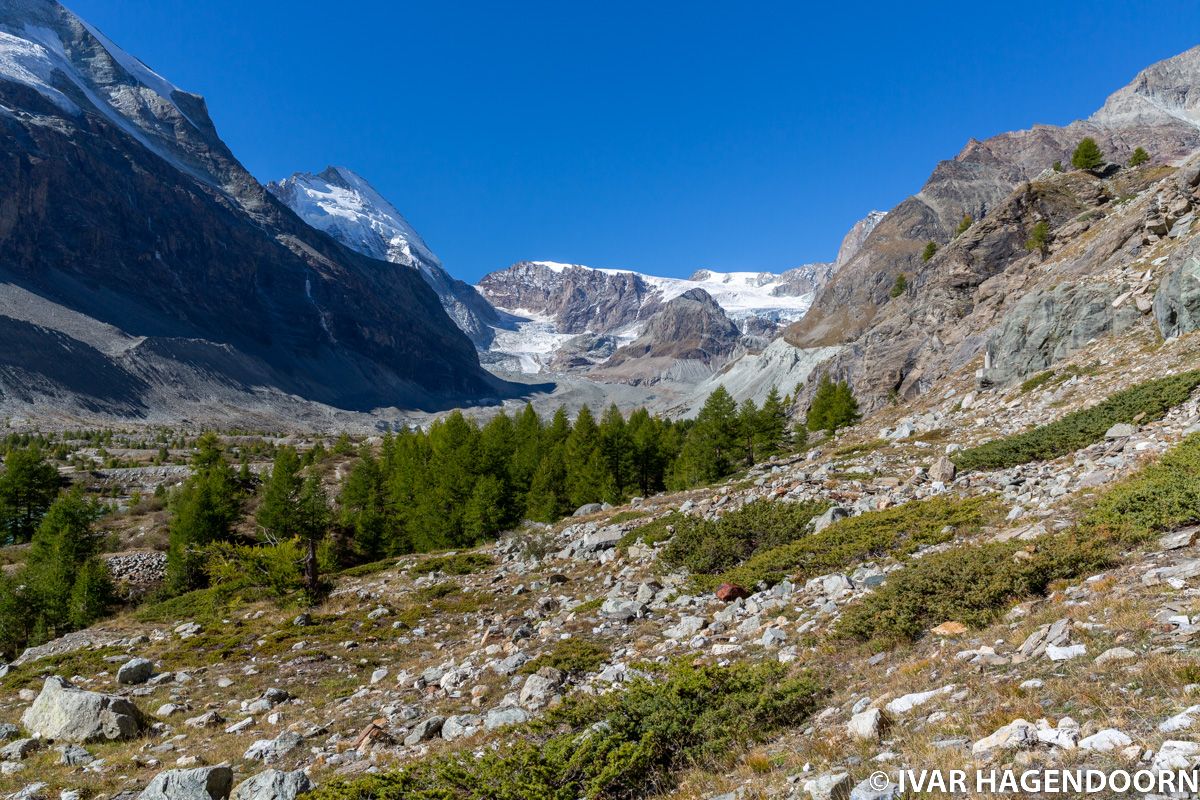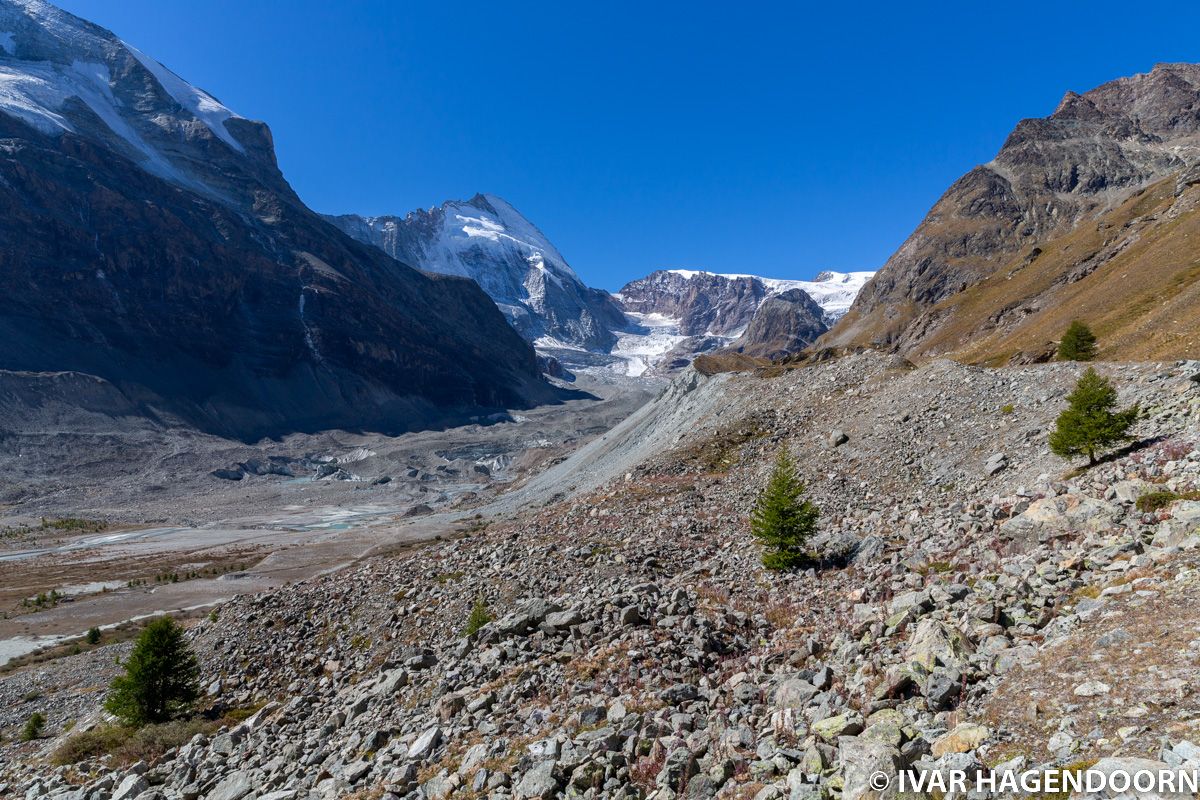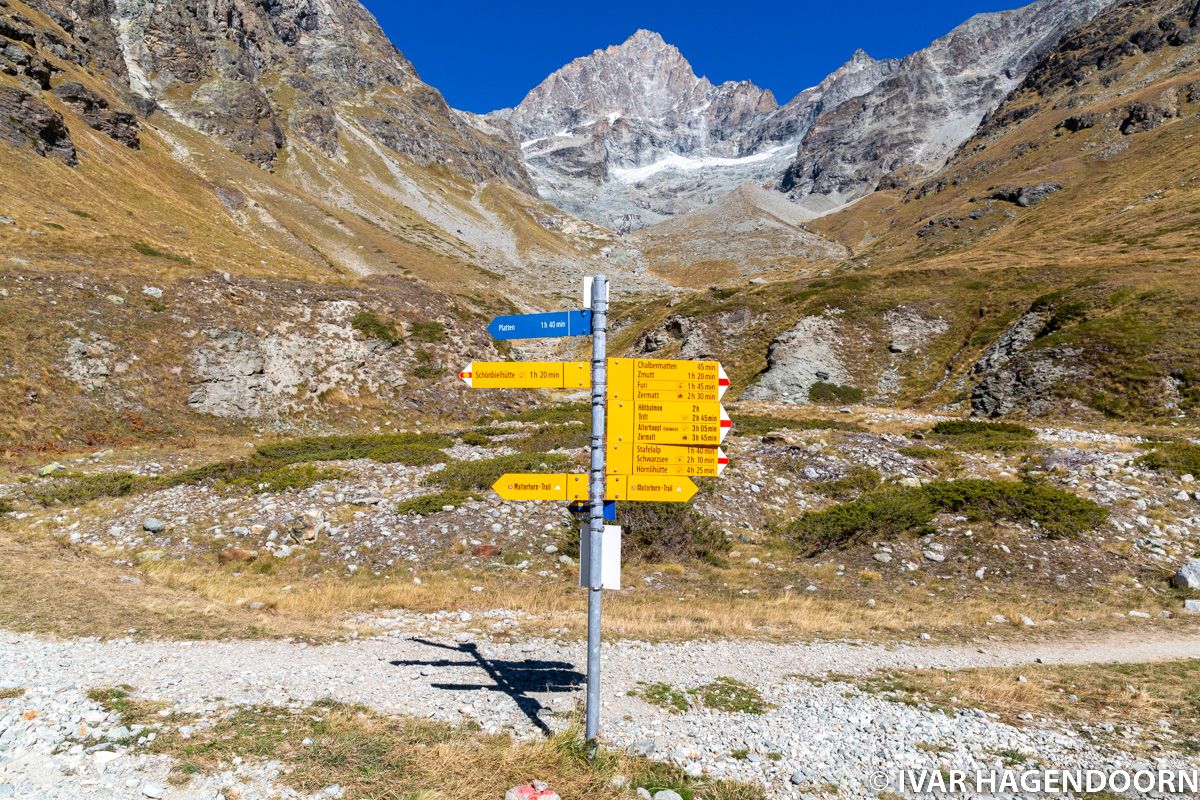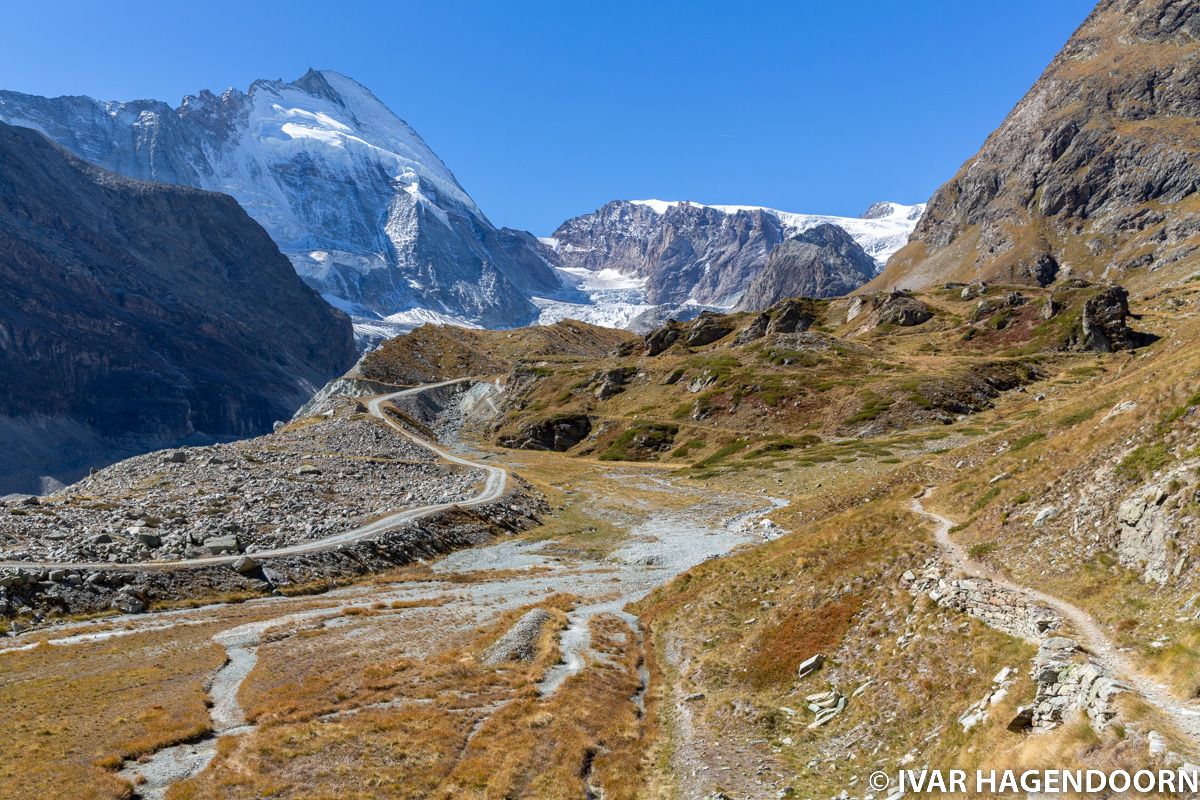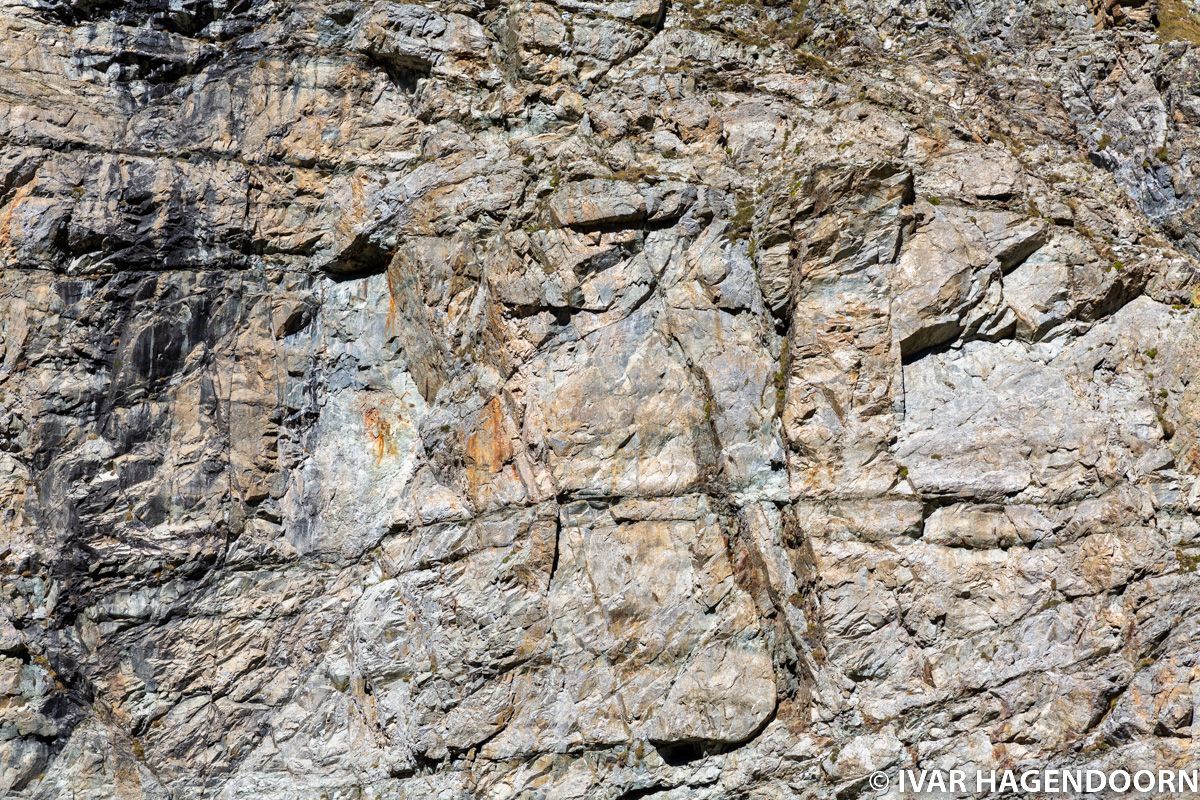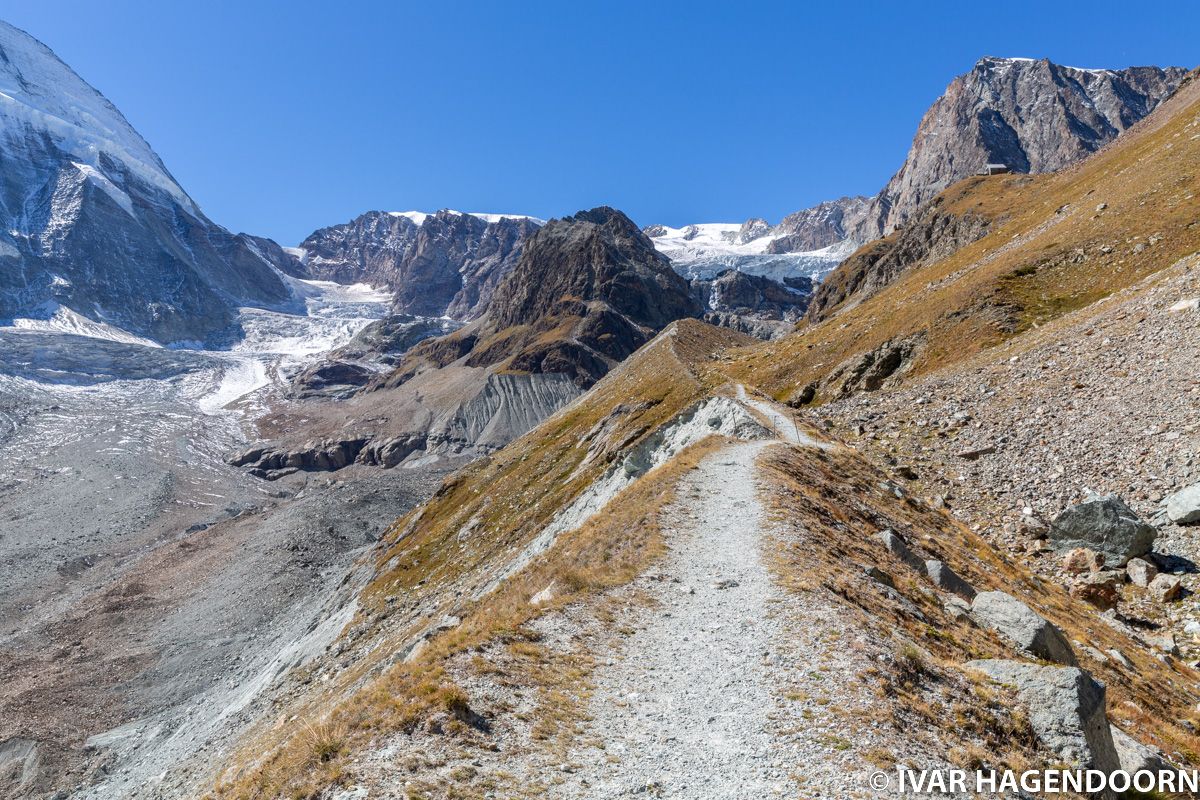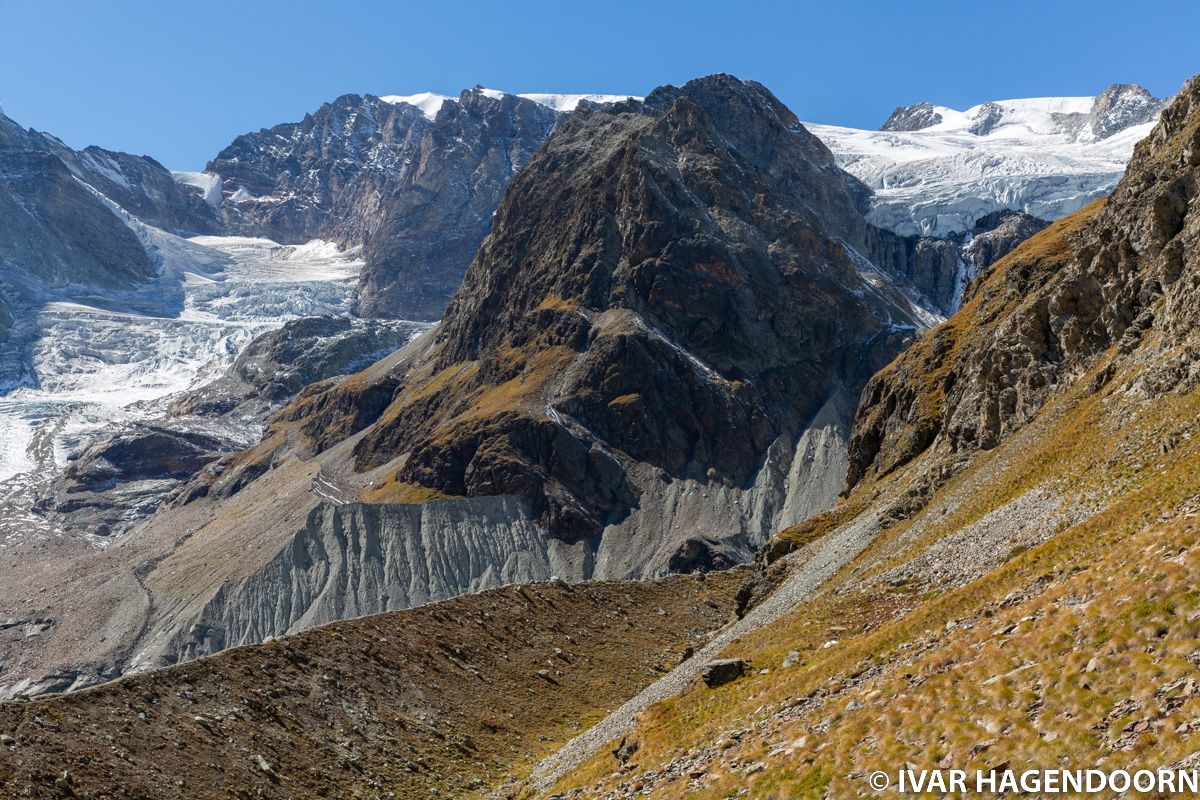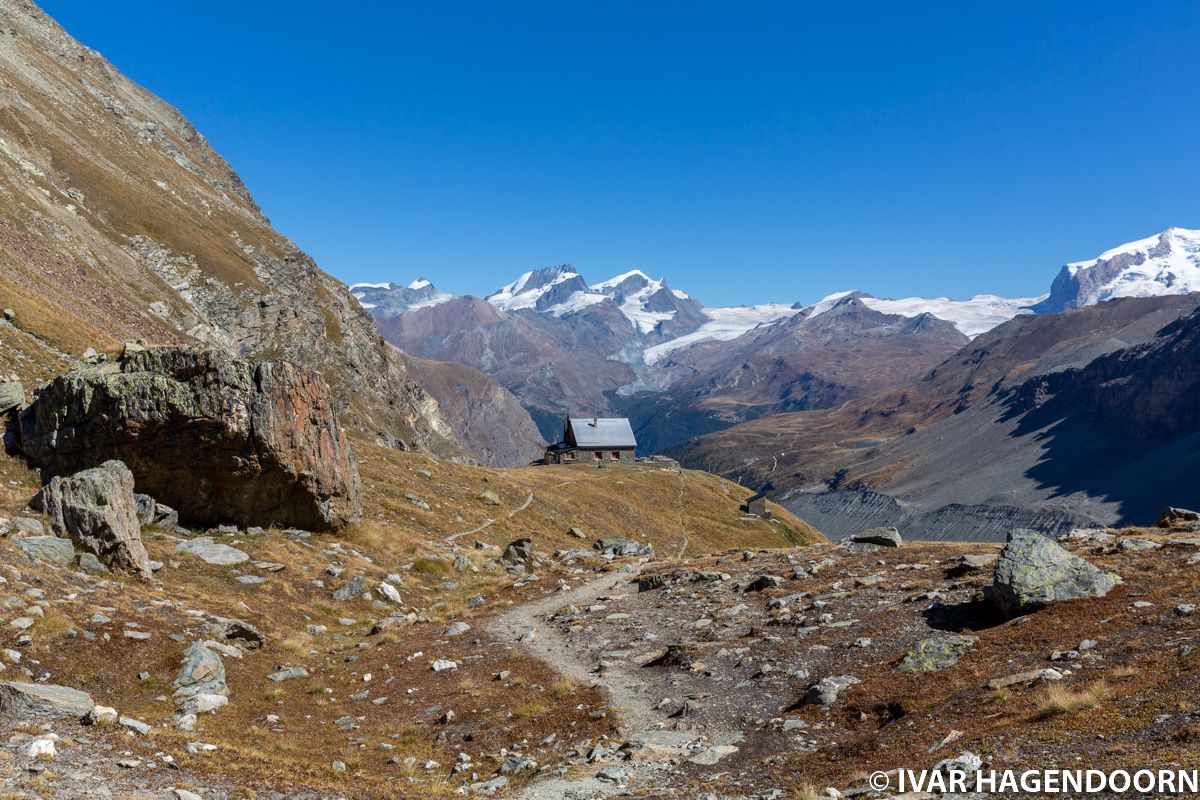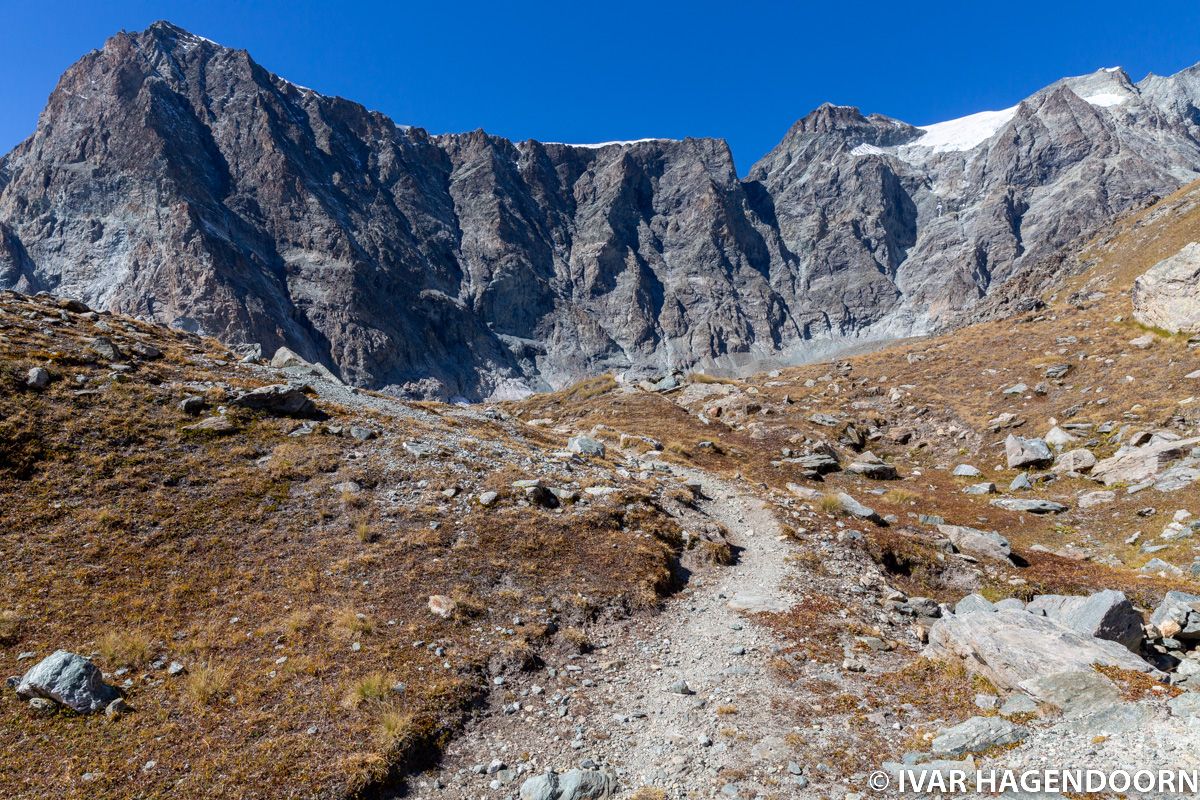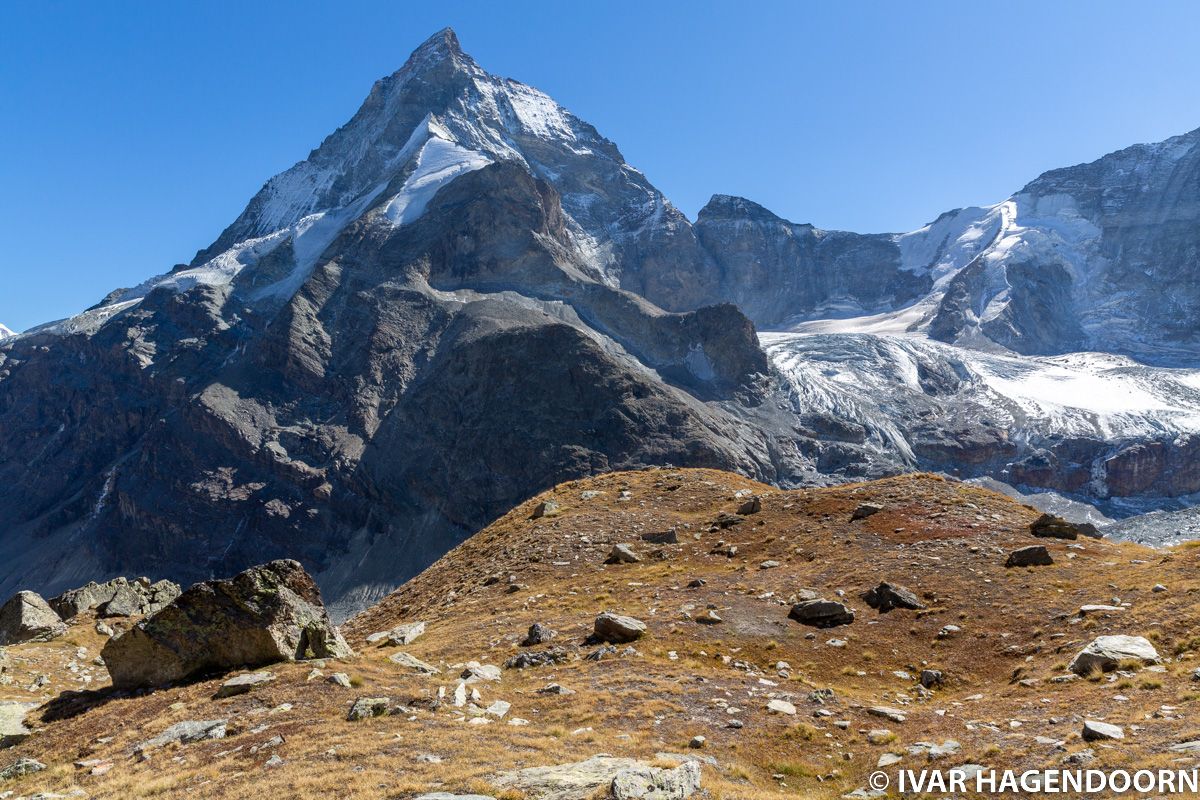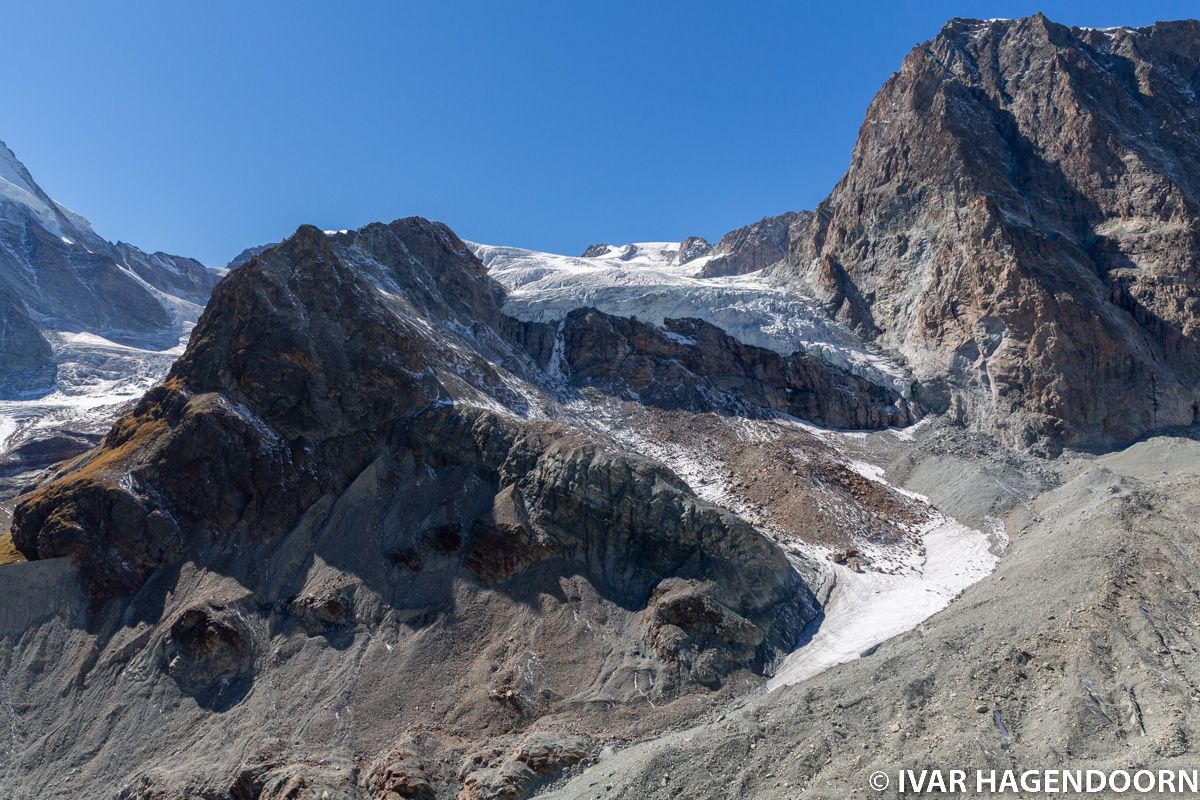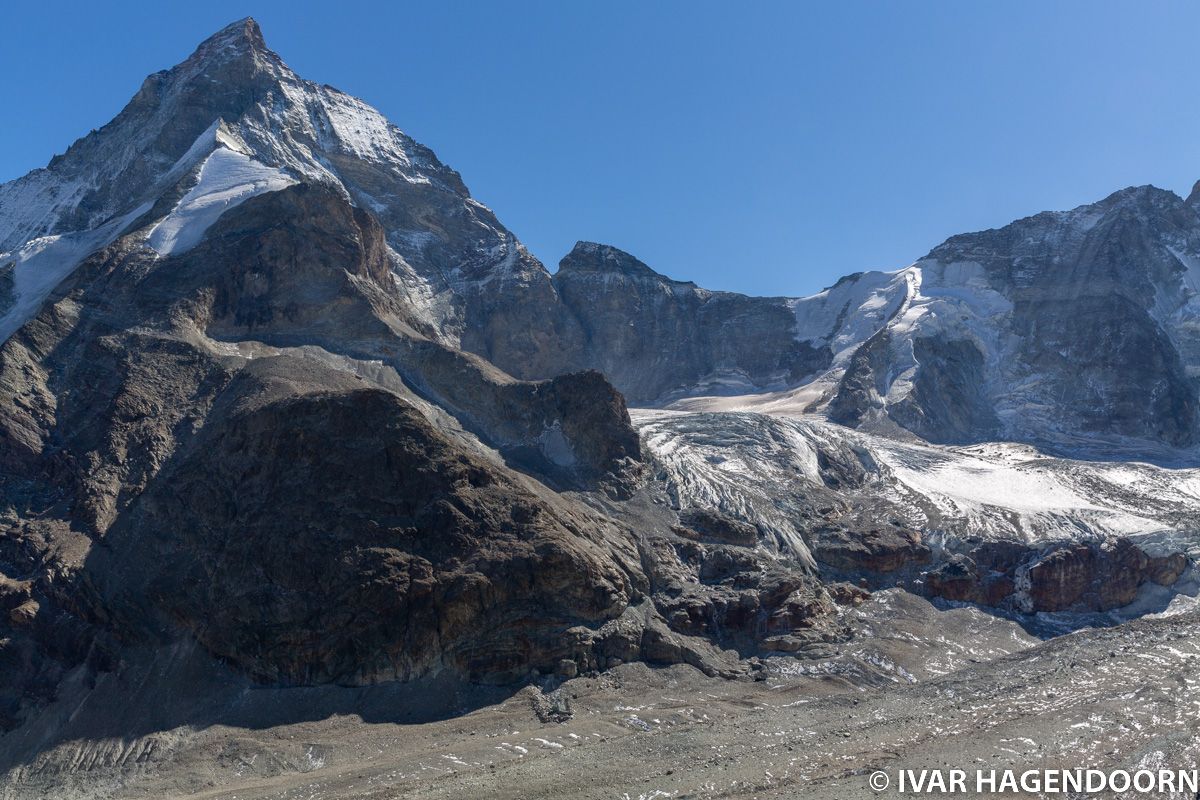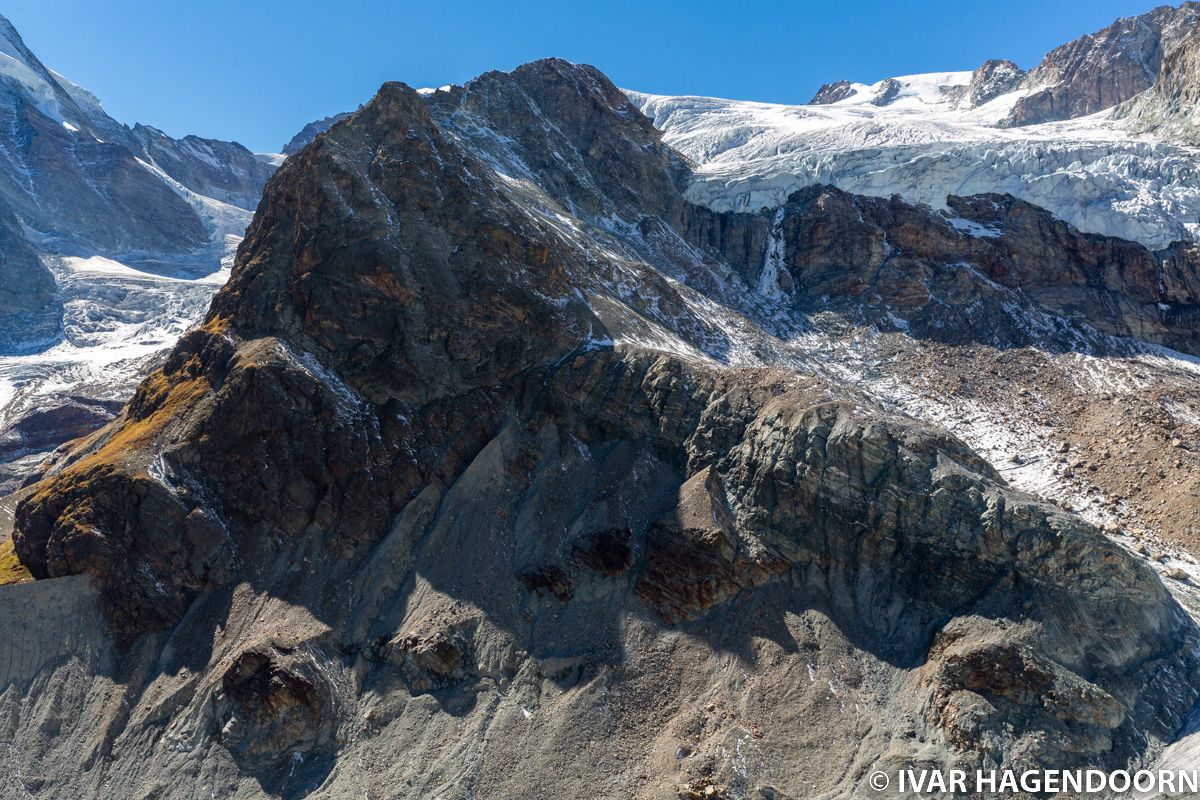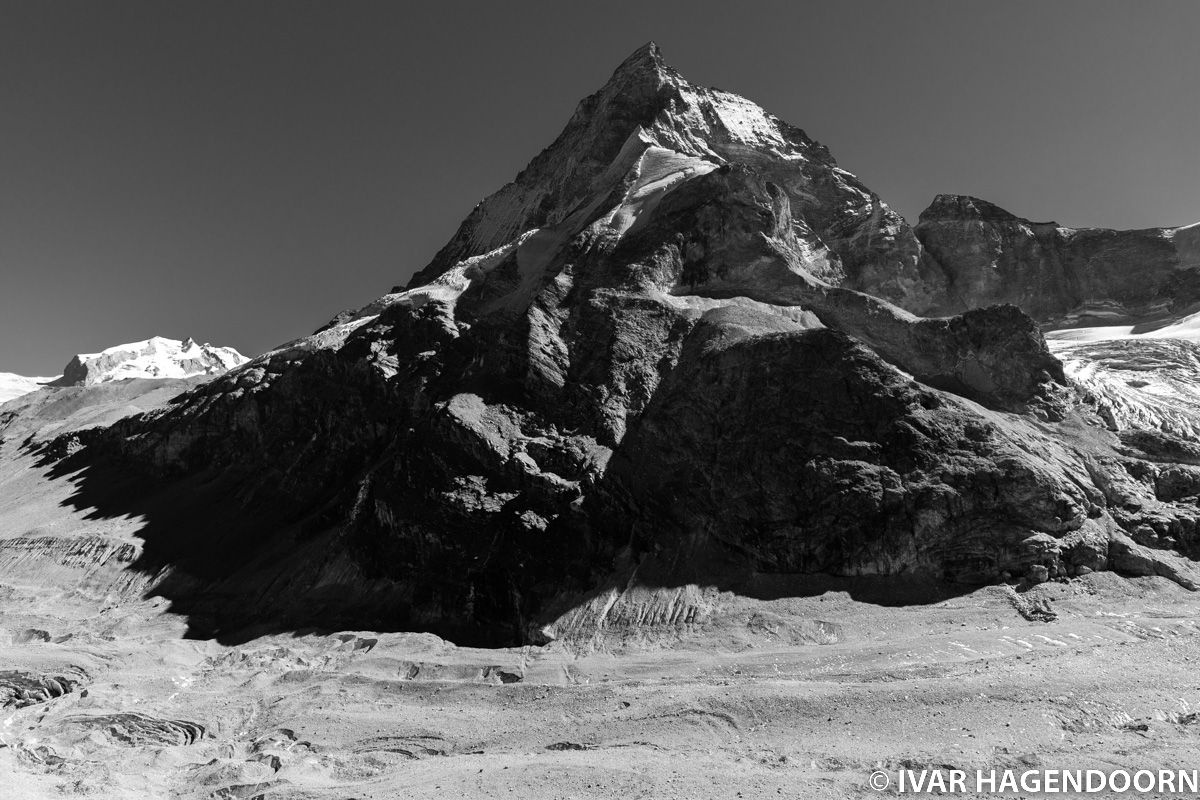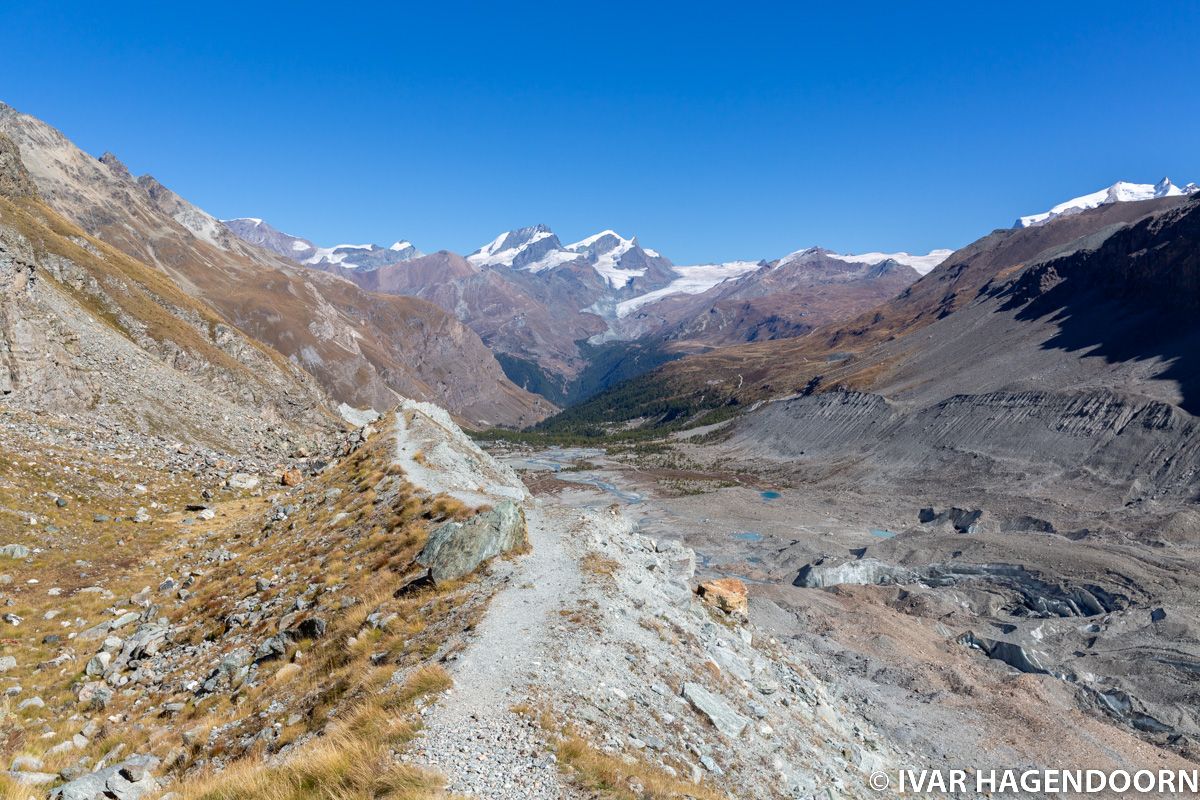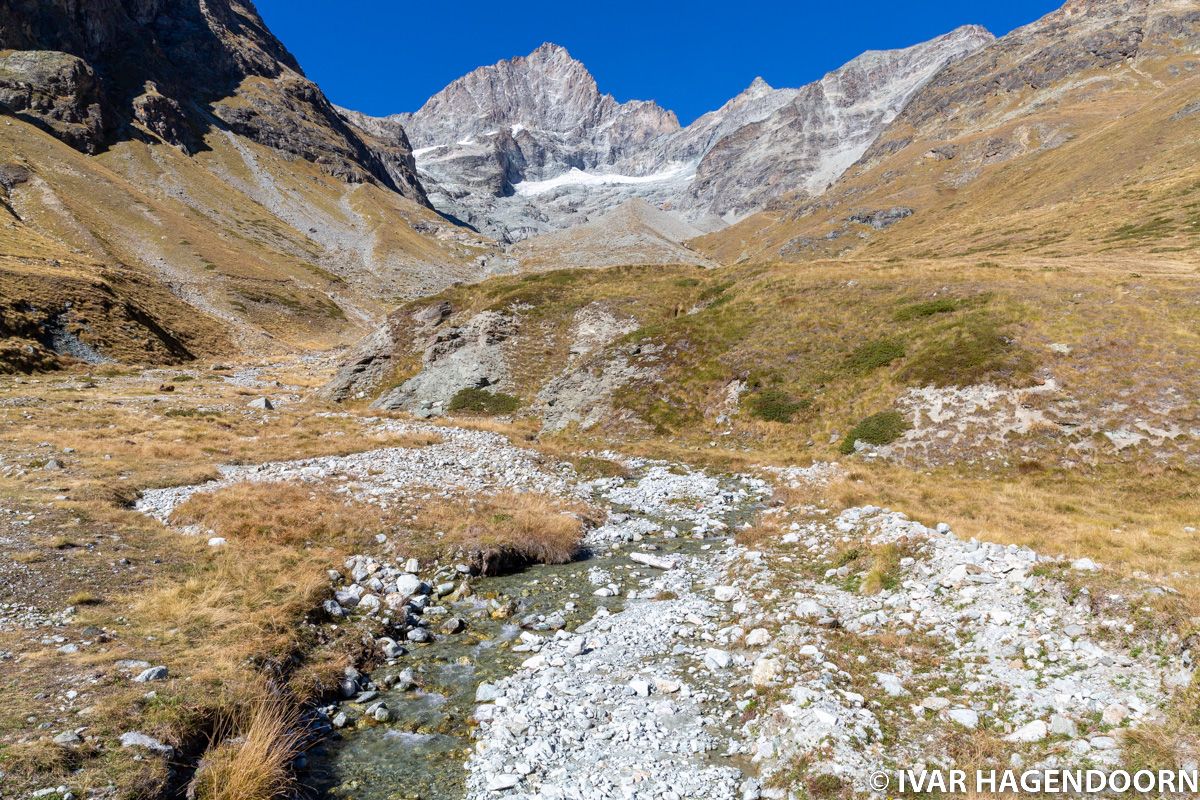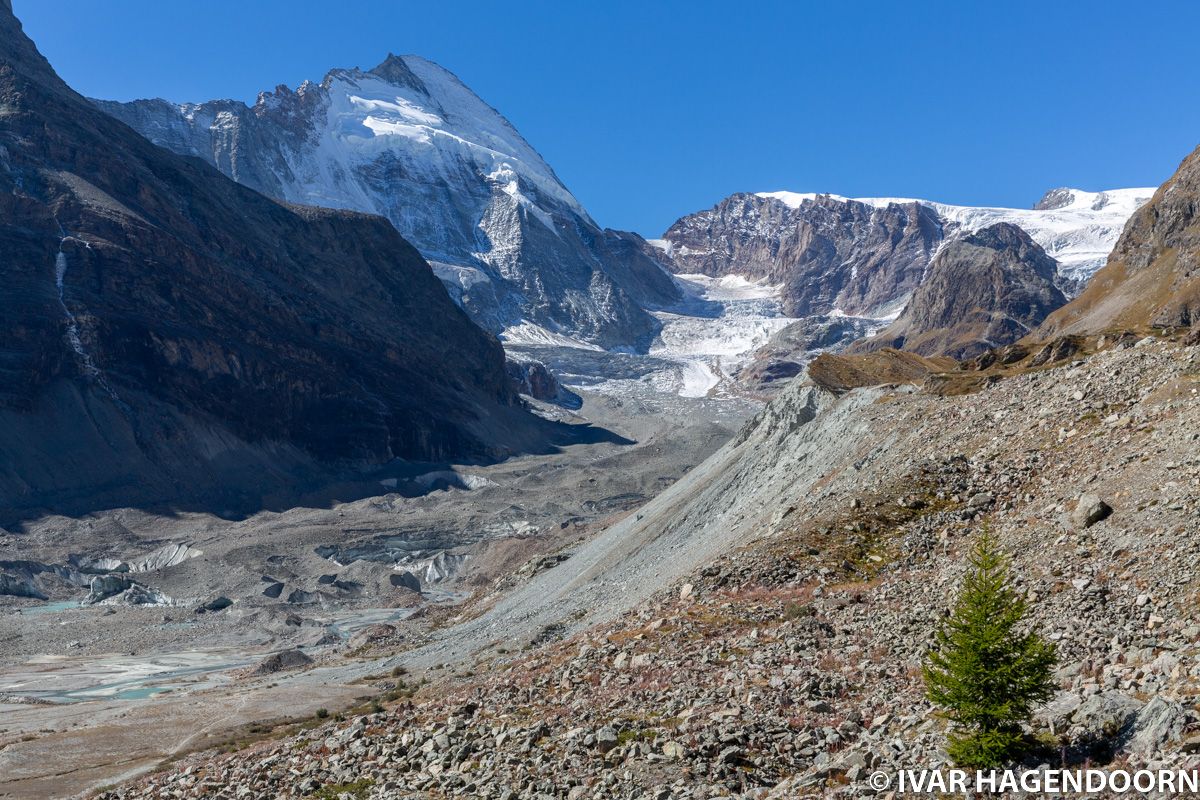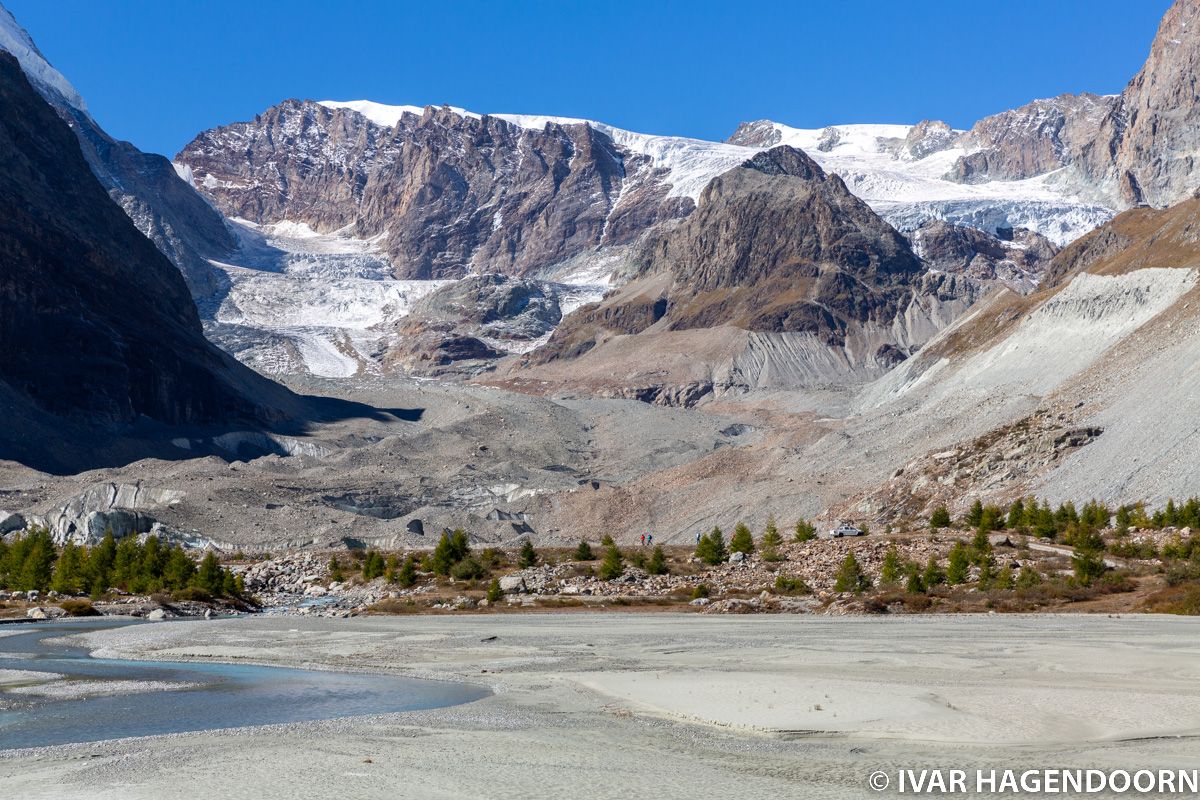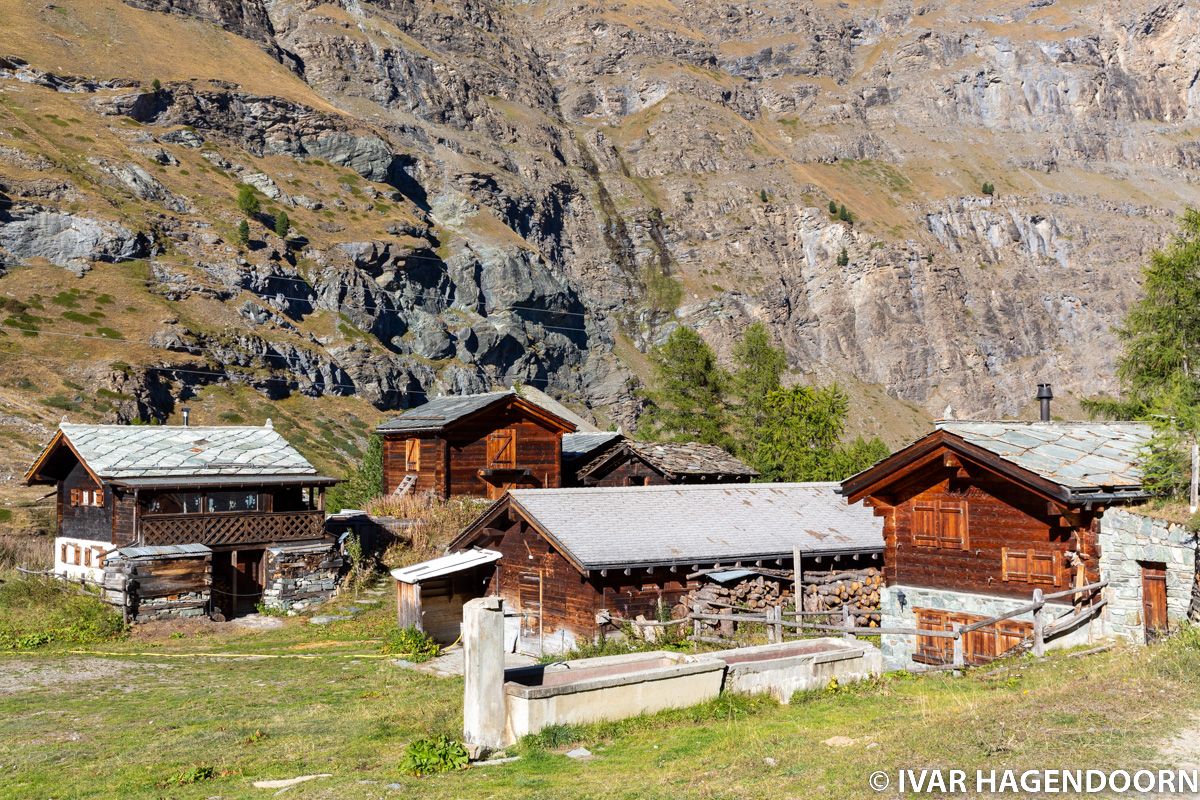 All photos are available for licensing. INQUIRE about pricing.