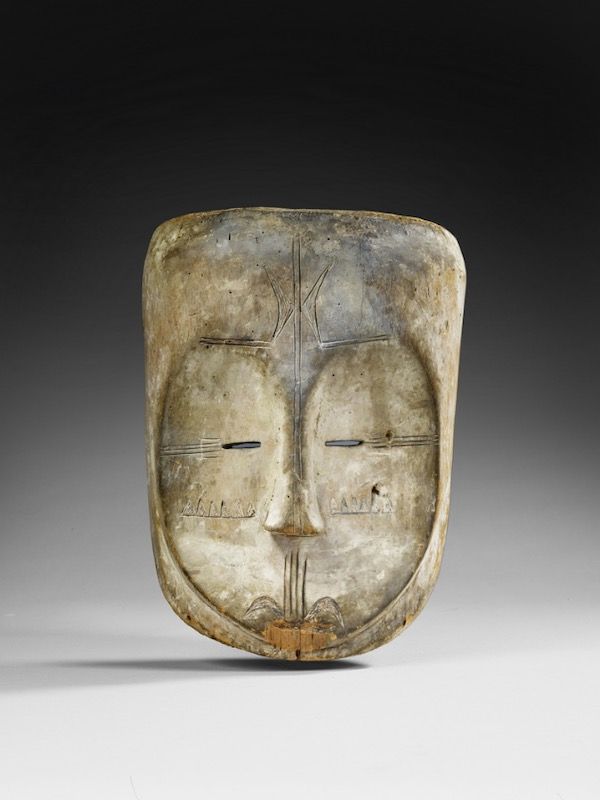 On a Sunday afternoon I queued for about 45 minutes to get into the Musée du Quai Branly, that was because I didn't want to queue for more than one hour and fifteen minutes when I walked past in the morning. The museum staff had put up sign posts at the queue indicating the expected waiting time, which I found pretty nifty, so that's how I know. The fun thing about queuing in Paris is that the people around you always seem to be engaged in political discussions and are eager to refer to the likes of Lacan, Foucault, Baudrillard and Nietzsche. I should have taken some notes for one of my future shows.
The Musée du Quai Branly is a typical French grand museum. Not that the Metropolitan Museum and MoMA are small, it's just that in France, especially in Paris, money never seems to be an issue. The Musée du Quai Branly is BIG and like the Louvre and the Musée d'Orsay it is probably best to visit it twice rather than trying to see everything on one visit. After Africa and Oceania I was too saturated to take in much of Asia and the Americas.
Despite its large collection there are some noticeable gaps. What is missing, at least in the current, opening exhibition, is a reference to today's Africa, Asia, Oceania etc. and the clash between tradition and modernity. In parts of Africa local artists and artisans do miracles with empty cans, jerrycans, tyres etc. And everywhere from Japan to China and Africa you can see old traditions mix with new materials. This is what I find exciting. I'm pretty sure though that this gap will be filled by future, temporary exhibitions.
As to the museum itself, I must say that I wasn't too sure about the lighting design. The dim lighting and abundant use of spotlights makes it look like a designer boutique. I would have welcomed some plain uniform lighting so you can just see a mask or sculpture. In 10 years time we may look back on this as a typical late 90s early 00s fad.