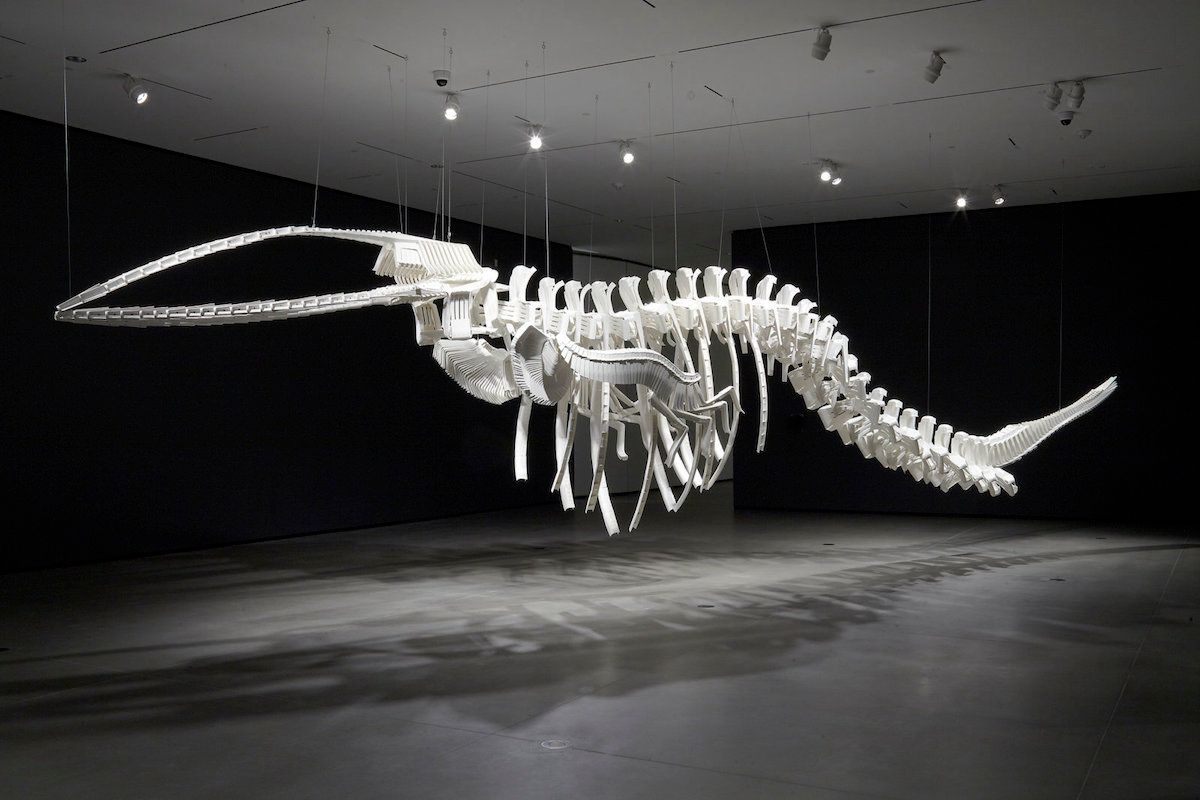 I had once seen some images of Brian Jungen's masks made out of Nike Air Jordan trainers so I was delighted to visit an exhibition of his work just before it closed. As a matter of fact the exhibition at Witte de With in Rotterdam is his first major solo show in Europe.
Brian Jungen is a Canadian artist currently based in Vancouver. He was born to a Swiss-Canadian father and a First Nations mother and raised in the Dane-zaa nation. In his sculptures and installations he explores elements of his hybrid cultural identity and the friction between consumer culture and indigenous traditions.
For his Prototypes for New Understanding (1998-2005) series, he dissected and reassembled Nike Air Jordan trainers to resemble Northwest Coast Indian masks. As Brian Jungen himself has said (somewhere, I forgot where): "The Nike mask sculptures seemed to articulate a paradoxical relationship between a consumerist artefact and an 'authentic' native artifact."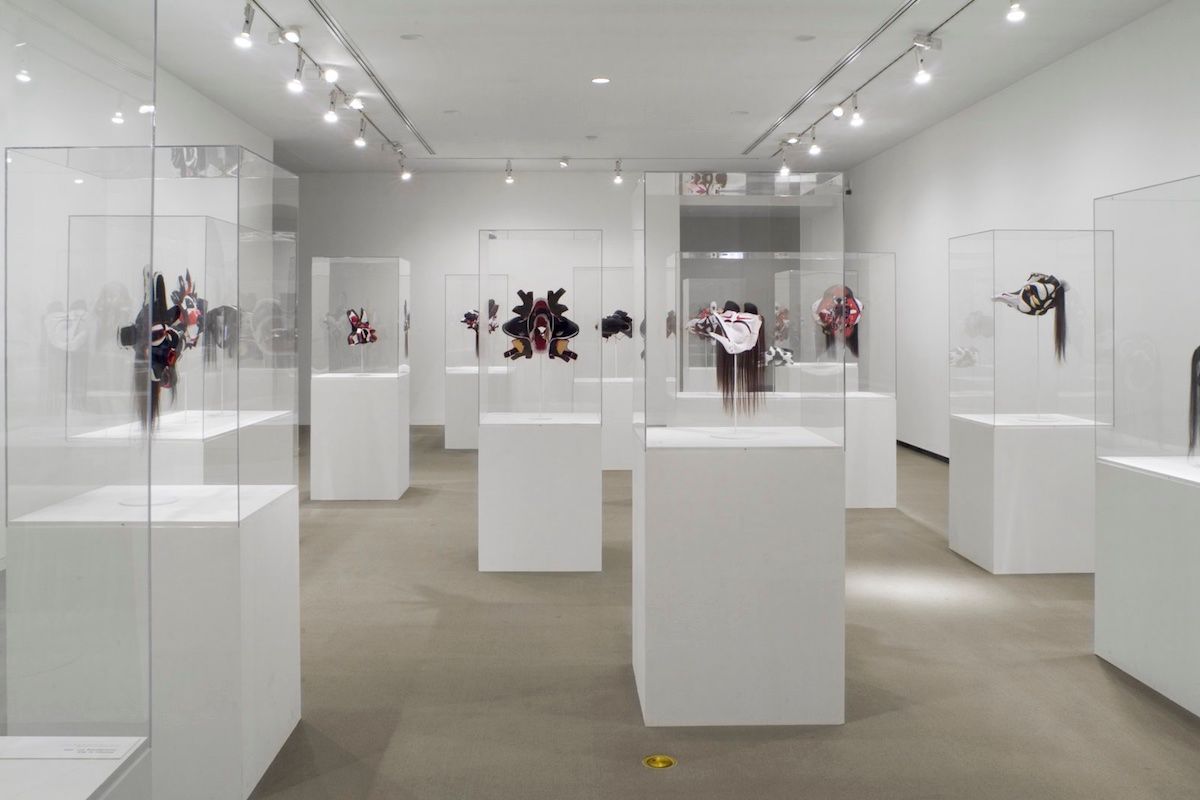 A similar tension can be found in the lay-out of the exhibition. The masks are presented in the way indigenous masks are typically displayed in ethnographic museums. Another work, and one of the highlights of the show, Cetology (2002), a whale skeleton made of cheap plastic chairs, is displayed in the manner of natural history museums. As a viewer you are thus confronted by a flood of associations. You recognize the object, the material from which it is made and the mode of presentation.
In all his work Brian Jungen recycles material from everyday consumer products and turns them into hybrid objects with multiple connotations. It probably says something about me that I see Isolated Depiction of the Passage of Time (2001), which consists of piles of cafetaria trays that hide a television inside its core, as an ironic commentary on Donald Judd like minimalism. The same goes for some other works which to me recall the work of Dan Flavin and other minimalists.
If you get a chance I highly recommend checking out Brian Jungen's work. I look forward to his next major retrospective ten or fifteen years from now.
Brian Jungen is at Witte de With, Rotterdam until 11 February 2007.
Update
I have updated this post with some good quality images from his gallery.