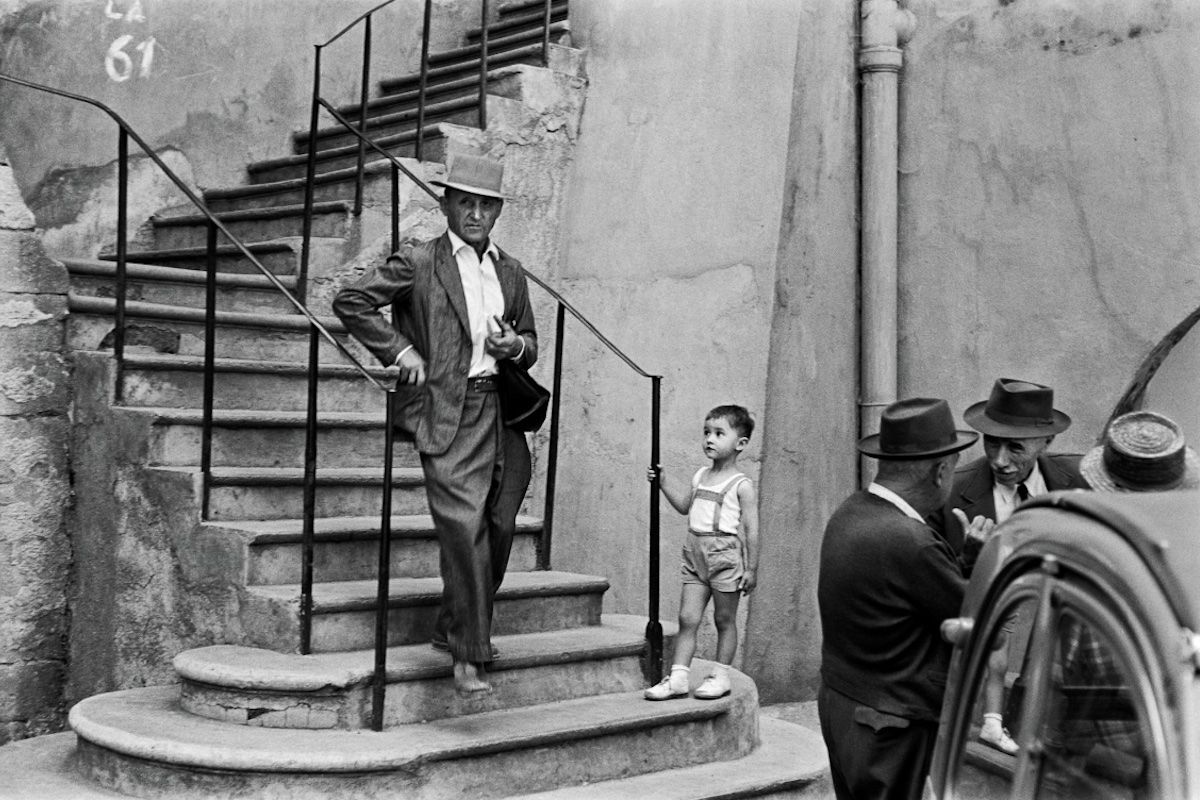 The work of Dutch filmmaker and photographer Johan van der Keuken (1938-2001) is in my genes. This may be why I have never been fully aware of his influence on my own work and thinking. Many of his films were shown on Dutch television, which I watched because my parents watched them, and his photographs were regularly exhibited in Dutch museums and galleries.
Paris a l'aube (1957) was his first short film (if I'm not mistaken). It's little more than a collage of still frames, but what I still find wonderful is the choice of frames and the lighting. Van der Keuken included numerous seemingly random scenes, zooming in on the water of the Seine such that it fills the entire screen, zooming in on building facades, the reflection of cars in a café window and so on. Nothing stands out. Yet because of this the film feels very real, it captures the essence of an early morning in Paris.
In the wonderful "Beppie" (1965) a child takes the filmmaker on a tour of her world. "I Love Money" (1986) is a documentary about money, those who have it and those who don't. "Het oog boven de put" (The Eye above the Wall, 1988) explores the sharp contrast between India's rich spiritual tradition and the economic conditions under which much of the population lives. "Bewogen koper" (Brass Unbound, 1993), one of Van der Keuken's best known films, is a visual journey across continents documenting the diverse world of brass bands. "Laatste woorden, mijn zusje Yoka" (Last Words. My Sister Yoka, 1998) is a profoundly moving portrait of Van der Keuken's sister, made shortly before her death in 1997. "De grote vakantie" (The Long Holiday, 2000) is another deeply personal and moving film, which starts with Van der Keuken learning that he has prostrate cancer and ends with a meeting in a hospital in New York and the hope of an experimental therapy. In between Van der Keuken and his wife Noshka travel the world, from Burkina Faso to Brazil and Bhutan, to visit the places that are dear to them one last time. In one amazing scene filmed in Mali, a group of school children all say their first name. In all its simplicity it reveals what unites us all: a name.
Johan van der Keuken is now mostly remembered as a documentary filmmaker, but he was also a photographer. He published various books and his work was exhibited around the world.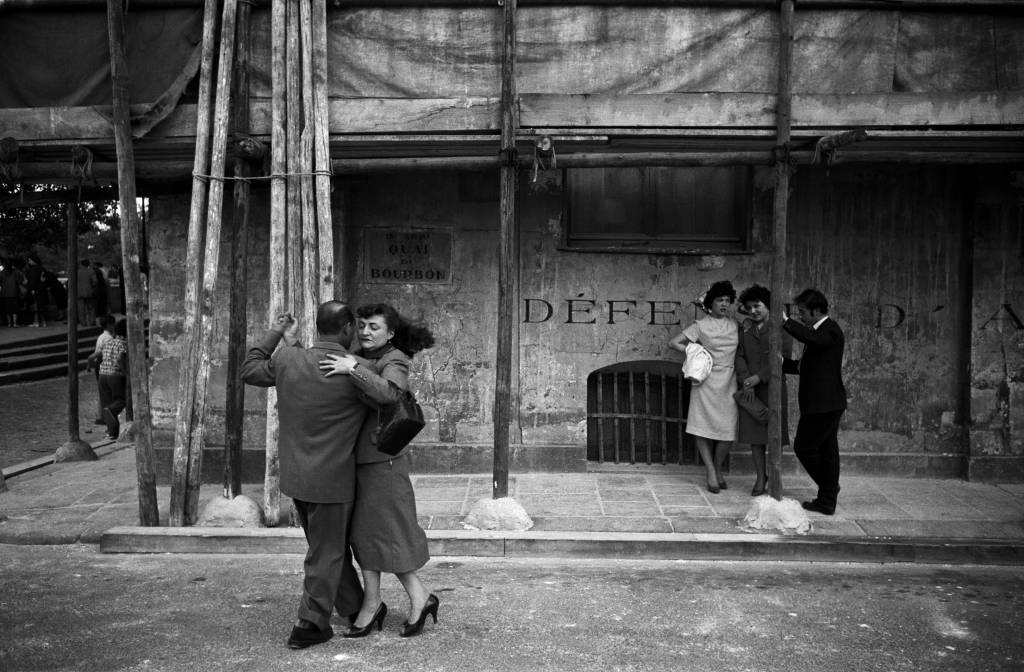 One of his best known photographs is a dance scene in Paris, taken during the Quatorze Juillet (Bastille Day) celebration in 1958. Recently 32 negatives were found in Van der Keuken's archives, taken on the same day and at the same spot, which show Van der Keuken's way of looking and working. These never-before-published photos form the basis of the exhibition "Johan van der Keuken. Beeldverhalen" (Pictorial Narratives) at FOAM in Amsterdam. It seems quite obvious to me why he chose this capture for publication. The scaffolding forms a natural frame for the dancing couple and it is one of the few photos taken directly in front of the wall. The other photos are also very lively and reveal Van der Keuken's eye for composition.
Beeldverhalen is an inspiring exhibition. When I got home I instantly ordered the DVD boxsets with all of Van der Keuken's films.
Johan van der Keuken. Beeldverhalen (Pictorial Narratives) is at FOAM, Amsterdam until 8 December 2010.
Links
Short introduction to the exhibition (in Dutch) including many photographs.