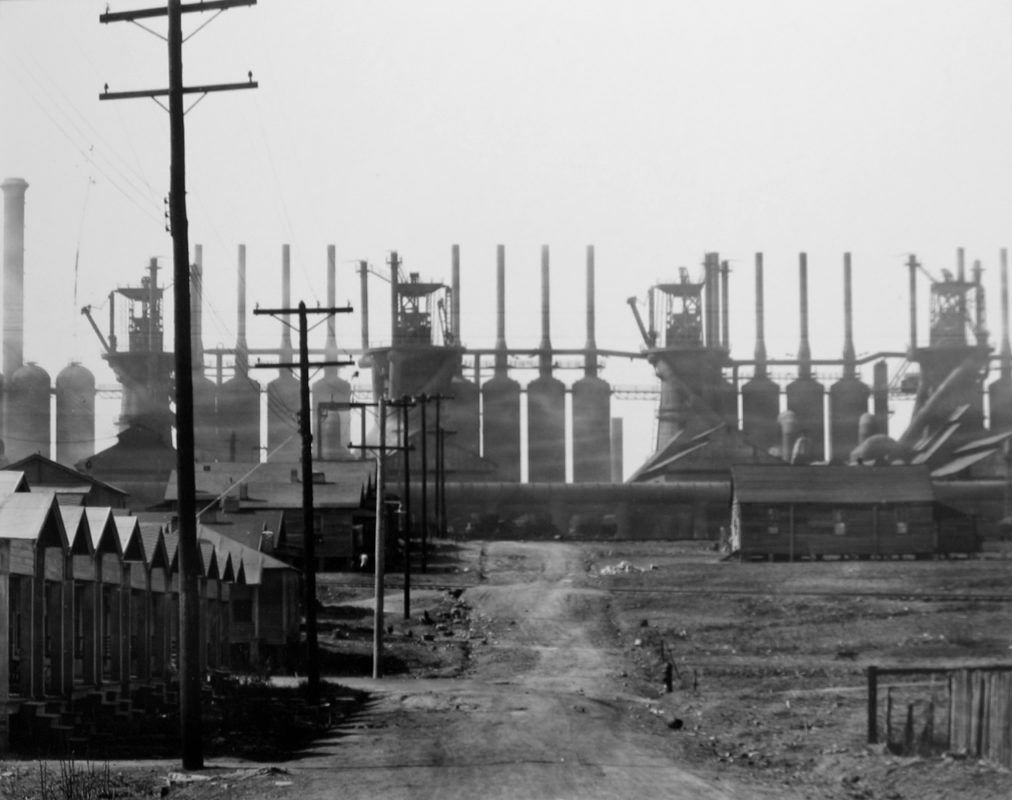 In 1938, New York's Museum of Modern Art organized its first ever solo photography exhibition, a display of 100 photos by Walker Evans. Until 26 January 2014 MoMA is presenting a 75th anniversary reprise of the exhibition with a display of more than 50 photographs. The exhibition is accompanied by a new fifth edition of the original beautifully designed catalogue.
Walker Evans is best known for his photos documenting depression era America, such as this portrait of a cotton sharecropper. Evans had an astute sensibility for social reality and an excellent eye for composition. Take the photo above, which pictures a steel mill and workers houses in Alabama. The photo is perfectly framed. The vertical and horizontal lines make for a visually balanced composition. I can imagine Evans moving backwards and forwards with his tripod to get the first telegraph pole inside the frame. But the photo also tells us something about the living conditions at the time.
Walker Evans liked to make frontally framed photographs of building facades, storefronts, shops and houses. I too have a penchant for these kind of photos. Seeing this exhibition encouraged me to continue doing what I do.