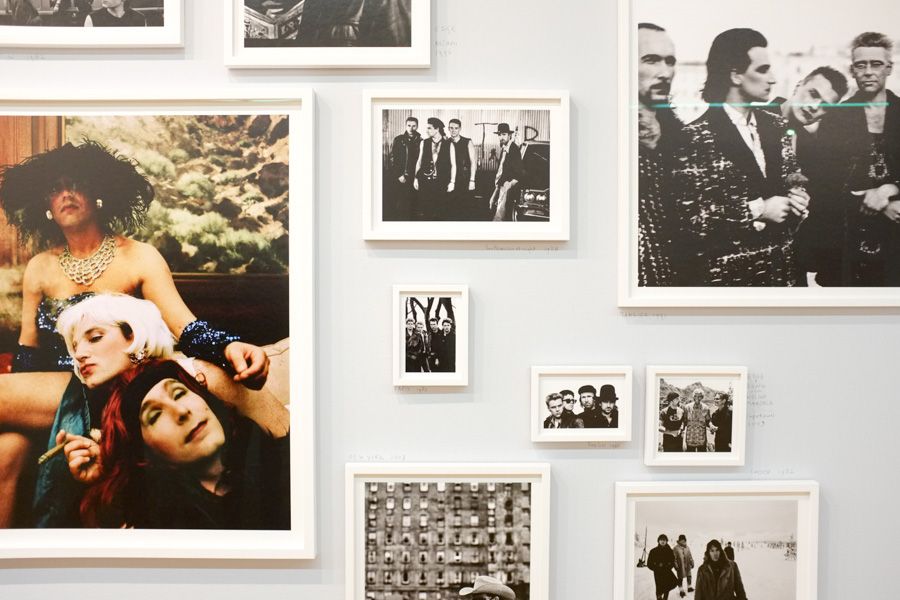 To mark the sixtieth birthday of Anton Corbijn, the Gemeentemuseum Den Haag and the Fotomuseum Den Haag have organised a major double exhibition. The exhibition at the Gemeentemuseum, entitled Hollands Deep, showcases Corbijn's evolution as a photographer. I already knew most of the photos on show, but even so it was nice to see them hanging on a wall.
The exhibition in the Fotomuseum, entitled 1-2-3-4, consists of some 300 photos from Anton Corbijn's archive. Most of these photos are shown here for the first time. Perhaps it was because the exhibition was more crowded or perhaps it was because the photos were presented in the form of a wall collage, but the exhibition in the Fotomuseum was more lively, indeed it had a bit of a rock 'n roll vibe. I left the exhibition energized and full of inspiration.
The exhibition at the Gemeentemuseum runs until 21 June 2015. The exhibition at the next door Fotomuseum has been extended until 16 August 2015. If you can't make it to the exhibition, both exhibitions are accompanied by a catalogue.