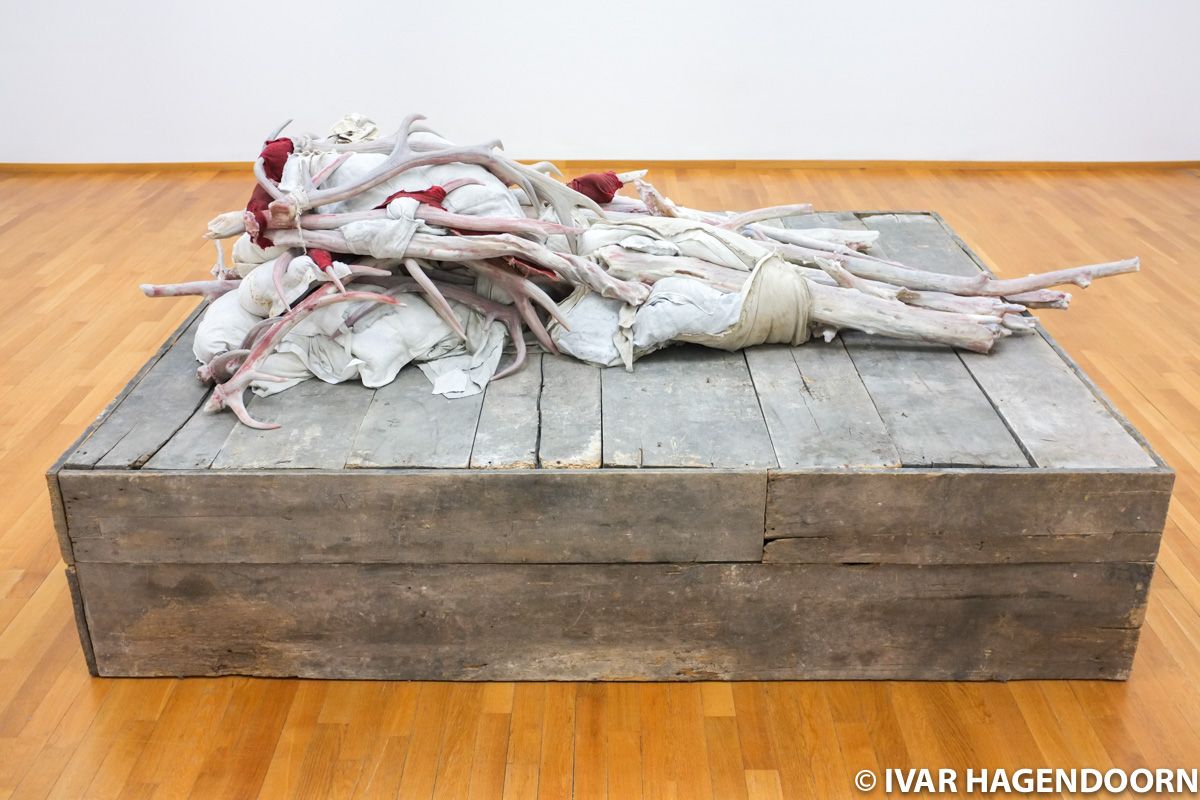 Last year the Stedelijk Museum voor Actuele Kunst in Gent organized a major retrospective of the Belgian artist Berlinde de Bruyckere. Ever since seeing an early career retrospective of her work at the De Pont Foundation for Contemporary Art in Tilburg in 2005, I've been a big fan of her work. I was tempted to travel to Gent, but when I read that the exhibition would travel on to the Gemeentemuseum in Den Haag I decided to wait a few months.
Unfortunately, the exhibition in the Gemeentemuseum is a pared down version of the exhibition at SMAK. There are some intriguing new works on show, such as the one pictured above, but I'd been hoping for more, especially more sculptures. For it's in her sculptures that Berlinde de Bruyckere has found a truly unique voice. They are tender and gruesome at the same time. If you're unfamiliar with her work the exhibition is a good introduction, though. And if you're travelling to Den Haag for the Anton Corbijn double exhibition do make some time for Berlinde de Bruyckere as well.
Links
Documentary about and interview with Berlinde de Bruyckere.