While in Paris I finally visited the Musée Picasso, which reopened in October 2014 after a five-year renovation. It was one of the few major museums in Paris that I hadn't visited yet. The Musée Picasso is housed in the beautiful 17th century Hôtel Salé in Le Marais, one of the most vibrant Paris neighbourhoods. Even though some of the rooms, especially those on the top floor, are relatively small, the museum as a whole feels very light and open.
I was once again amazed by Picasso's prolific output. During my visit the ground floor and first floor housed an exhibition of Picasso's sculptures. It was fascinating to see how he expressed his artistic vision in different materials. As a sculptor Picasso was entirely self-taught and thus uninhibited by rules. He used whatever material he found: from traditional materials such as wood, plaster and bronze to painted sheet metal and found objects such as spoons and springs.
The second floor presents a chronological overview of Picasso's career while on the third floor works by Pablo Picasso are presented side-by-side with artworks from his personal collection, just like in his studios. The latter presentation serves as an excellent example of the thesis put forward by Jean-Hubert Martin that artists think visually and draw their references from "universal art", which forms the basis of Carambolages, which is on at the Grand Palais until 4 July 2016.
If you're planning a visit to Paris and if you like art I highly recommend adding the Musée Picasso to your to do list.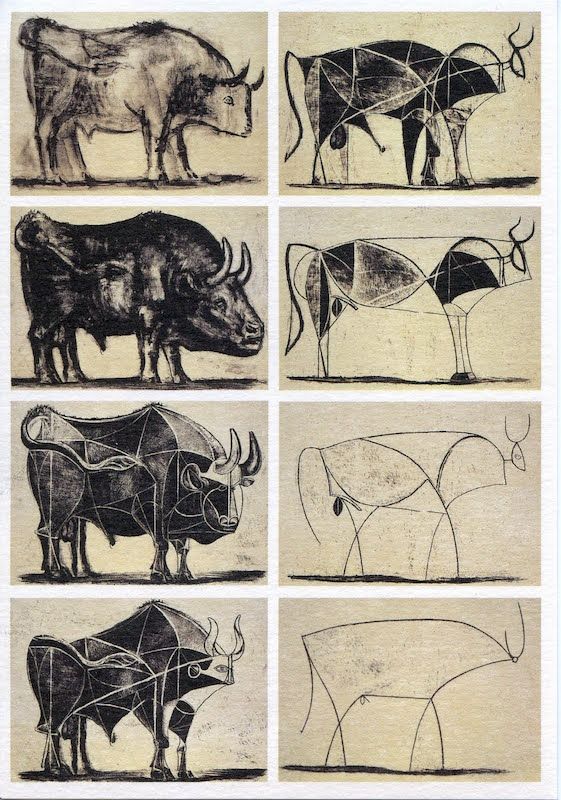 Huit États du Toureau (1945-46) is one of my favourite works by Picasso. Each state marks a conceptual leap.