For the second time this century New York's Museum of Modern Art is using an expansion to send a selection of artworks abroad. In 2004 Das MoMA in Berlin was so popular that the Neue National Galerie was open around the clock during the exhibition's final days. Etre Moderne: le MoMA à Paris, which opened at the Fondation Luis Vuitton on 11 October, also has everything in it to become a blockbuster.
The exhibition opens with a glorious display of works by Picasso, Cézanne, Brancusi, Kirchner, Duchamp, Klimt, Magritte, Mondrian, Dali, Beckmann and others. Also included are several industrial design objects, excerpts from Walt Disney's first Mickey Mouse film Steamboat Willie (1928) and Sergey Eisenstein's Battleship Potemkin (1925) and propaganda posters from the USSR and the Spanish revolution.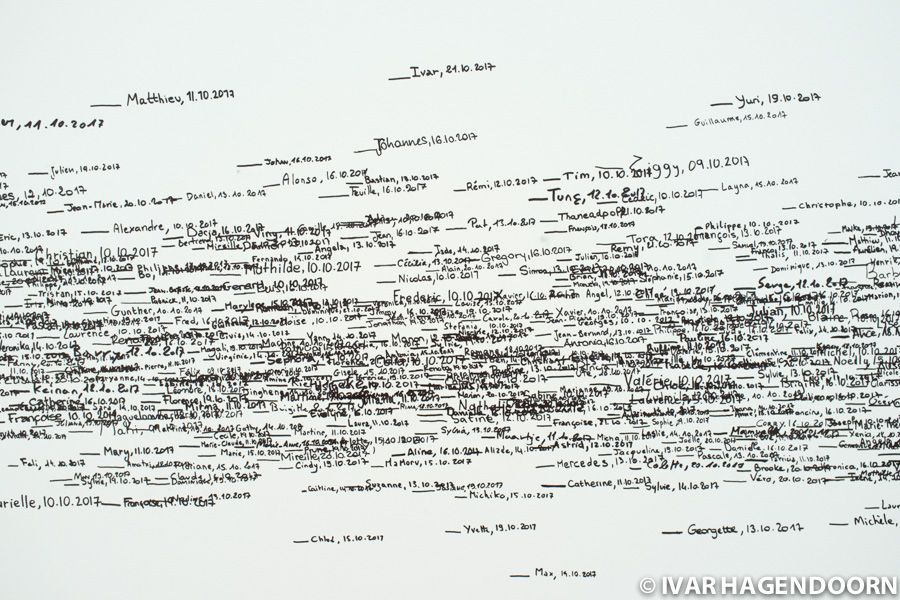 This is followed by a room with some American postwar masterpieces, including the wonderful Woman I by Willem de Kooning and works by Jackson Pollock, Barnett Newman and Mark Rothko.
From hereon the exhibition focuses almost exclusively on American art, with rooms dedicated to minimalism, pop art and art from the 80s and 90s and the 21st century. The latter I found largely forgettable and a waste of space. I would have much preferred a larger selection of minimalism, which now consists of works by Frank Stella, Carl Andre, Yvonne Rainer, Bruce Nauman and Ellsworth Kelly. A highlight of the exhibition are two large wall drawings by Sol Lewitt, which have been reproduced from instructions by the artist. Another highlight was the room dedicated to Cindy Sherman's "Untitled Film Stills" (1977-80).
MoMA is renowned for its architectural collection, which is here represented by an amazingly detailed model of the Lever House (1950-52) by Skidmore Owings and Merrill (SOM for insiders), a drawing by Ludwig Mies van der Rohe and an entire segment of the original curtain wall of the United Nations building. I was also delighted to see three early drawings by Rem Koolhaas, Madelon Vriesendorp and Elia and Zoe Zenghelis, which I only knew from Delirious New York.
One room is dedicated to the site-specific installation performance Measuring the Universe (2007) by Roman Ondák. The work begins as an empty white gallery. As visitors enter the room,  they are invited to stand against the wall and have an assistant mark off their height and label it with their first name and the date of their  visit. As you can see I'm an outlier, though not by much. In my case the assistant had to get something to stand on. I would have liked to have visited again during the closing weekend to see whether my name was still an outlier.
The exhibition is smaller than Icons of Modern Art: the Shchukin Collection, which was at the Fondation Louis Vuitton earlier this year. It is also uneven. Surely MoMA has more interesting works than the two installations that now occupy the final two galleries. Even so Etre Moderne: le MoMA à Paris is a great opportunity to see some excellent works of art and design and that, after all, is what art exhibitions are for.
Etre moderne: Le MoMA à Paris, is on view at the Fondation Louis Vuitton through 5 March 2018.