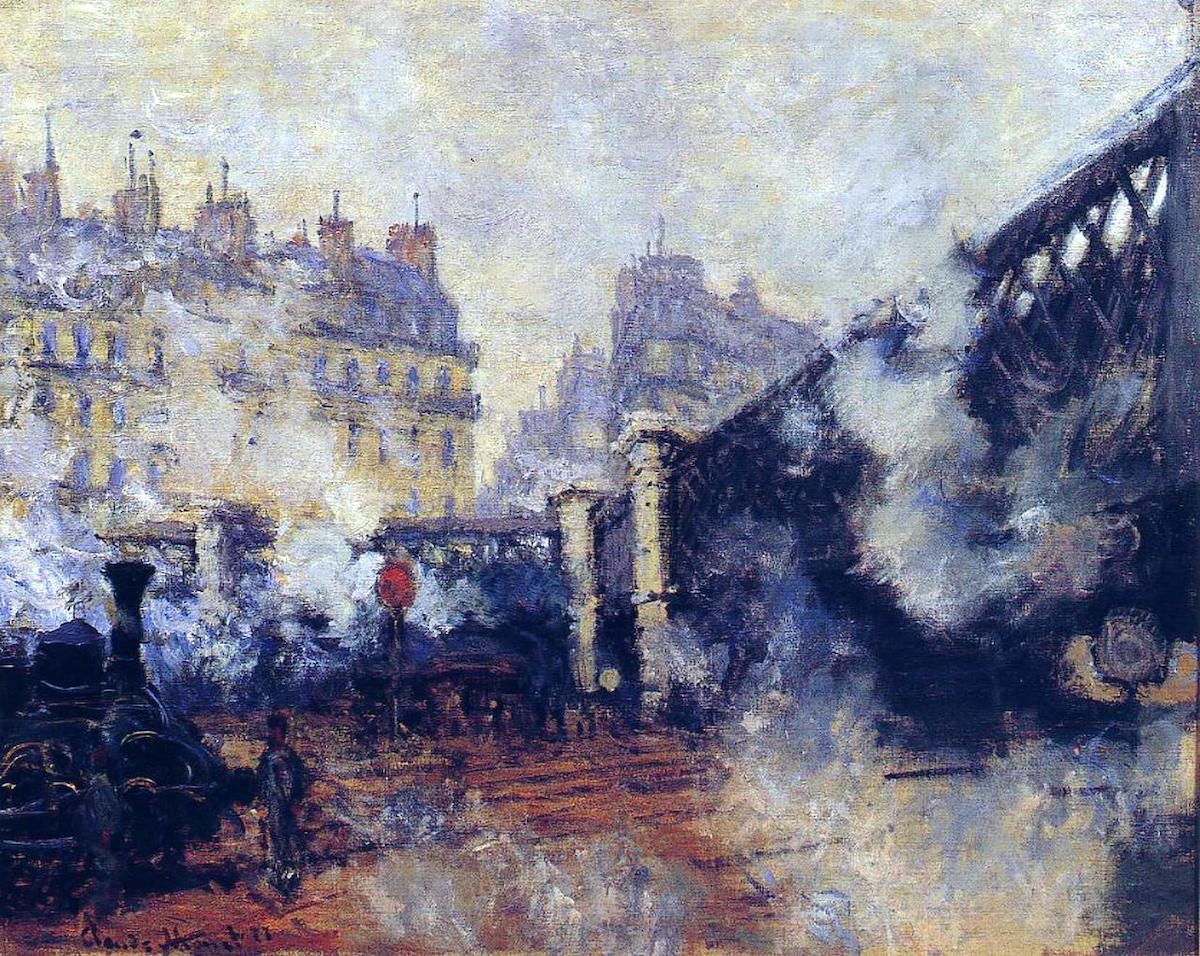 Even after more than 25 years of travelling to Paris I still haven't visited every art museum. I am somewhat ashamed to admit that I had never even heard of the Musée Marmottan-Monet.
The Musée Marmottan-Monet is housed in a townhouse in the 16th arrondissement of Paris near the Bois de Boulogne. In 1966 Michel Monet, Claude's second son and only heir, bequeathed his collection of his father's work to the Musée Marmottan, thereby creating the world's largest collection of works by Claude Monet. The museum was subsequently renamed Musée Marmottan-Monet. The museum also houses a large collection of works by Berthe Morisot, who deserves to be a lot better known, by which I mean that I hadn't heard of her before and wish I did. Le jardin à Bougival (1884) is a wonderful painting.
I visited the museum in order to see the exhibition Tyson/Monet: A Question of Painting, the second instalment in a series of Unexpected Dialogues whereby a contemporary artist is invited to create work in response to the work of Claude Monet. Keith Tyson is one of my favourite artists so I was eager to see the exhibition while I was in Paris. The exhibition was quite small and only featured four works by Tyson, but it was interesting to see his work alongside Le Pont de l'Europe, La Gare Saint-Lazare (1877) by Claude Monet, an amazing painting that I don't recall having seen before and which looks very contemporary.
I thought I knew the work of Monet, but seeing a large collection of his work was a revelation. I didn't know just how close to abstraction some of his later work is, such as La Maison de Giverny vue du Jardin aux Roses (1922-24).
From 13 April to 21 August 2022 the Musée Marmottan-Monet organizes an exhibition exploring the history of the representation of emotion in painting. This exhibition was postponed from 2020 because of the corona pandemic. I am happy to see that it has been rescheduled. I've added it to my agenda.