The Neue Nationalgalerie reopens with a retrospective of Alexander Calder, the American sculptor best known for his mobiles. The juxtaposition of Calder's organic forms and Mies van der Rohe's modernist architecture is a masterstroke. The curves of Calder's larger works and the fragility of his smaller works form a perfect contrast with the steel frame and the austere marble walls of the Neue Nationalgalerie's light-flooded grand hall.
I didn't know that Calder produced a lot of small scale works, some of which fit onto the palm of a hand. Like his larger mobiles they are a joy to see. There is a lightness to his work, both literally and metaphorically, that is often wanting in modern or contemporary art.
By rare exception two mobiles are set into motion at a regular interval. I was lucky to catch one demonstration.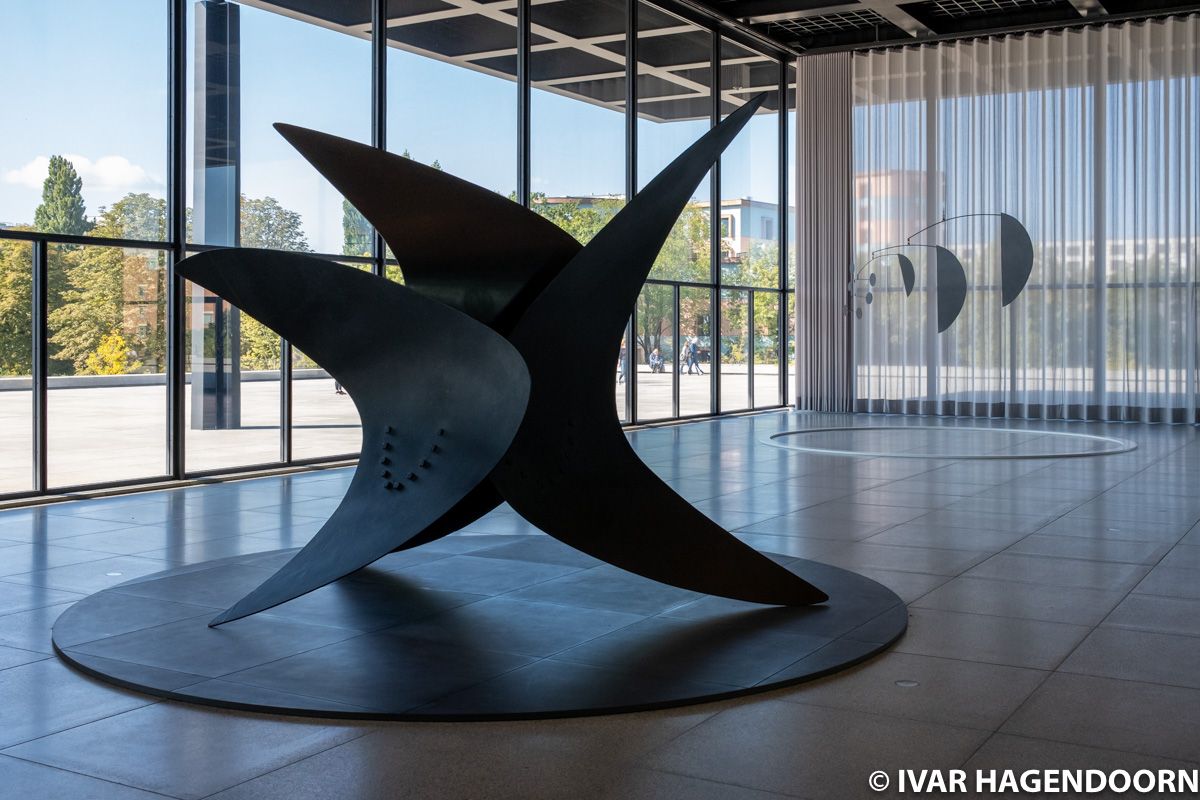 Alexander Calder Minimal/Maximal is at the Neue Nationalgalerie in Berlin until 13 February 2022.