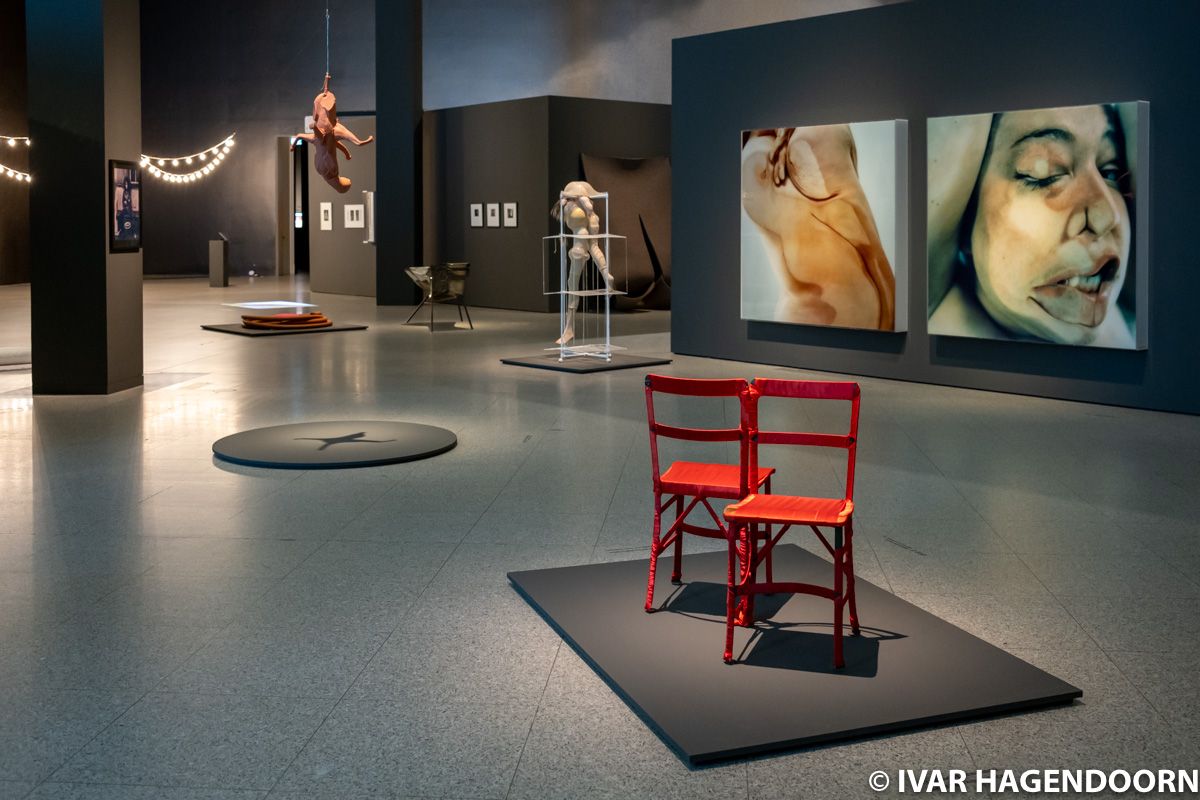 At the last minute I visited the exhibition Adam, Eva und die Schlange. Werke aus der Schenkung Sammlung Hoffmann at the Bundeskunsthalle in Bonn. Even though the number of daily covid infections is still sky high I took the gamble to venture outside again. I'm glad I did because the exhibition is truly superb.
Erika and Rolf Hoffmann, who died in 2001, started collecting contemporary art in the 1960s. Over the years their collection grew to some 1200 works by artists such as Frank Stella, Pipilotti Rist, Marcel Broodthaers, Felix Gonzalez-Torres, Jenny Saville, Mike Kelly, Bruce Nauman, Isa Genzken, Ernesto Neto, Christian Boltanski and Sigmar Polke. For years the couple organised private tours of the collection in their house in Köln and, as of 1997, in a converted factory building in the Sophie-Gips-Höfe in Berlin-Mitte. In 2018 Erika Hoffmann donated the collection to the Staatliche Kunstsammlungen in Dresden.
The collection is highly subjective and private in nature. Erika and Rolf Hoffmann didn't see art as an investment, but were always on the lookout for new ideas and works that surprised or even slightly irritated them.
As Erika Hoffmann says: "[The work] should be autonomous in form and content – that is to say, new; at the same time, it should also be contemporary and forward-looking, reflecting current problems of a changing society; challenging us intellectually as well as emotionally; showing idea and form as a unity; its realisation thus not conceivable other than as it is; retaining a residue we cannot explain – that is to say, persistently irritating; and finally, possessing power and urgency, great breath and density."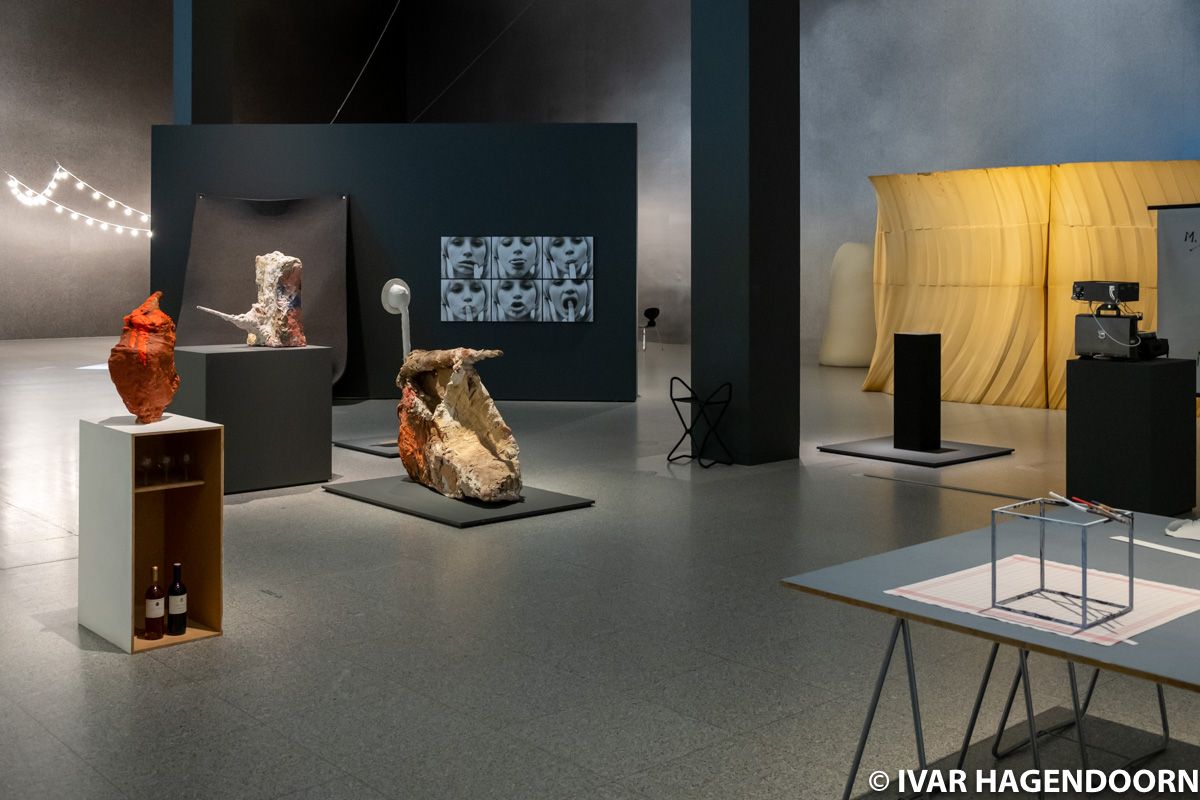 The exhibition at the Bundeskunsthalle consists of a selection of some 150 excellent works from the collection ranging from painting, photography and drawing to sculpture, installation and video art. As such it presents a comprehensive survey of modern and contemporary art. Many of the works on show are exhibited for the first time.
The exhibition also presents a number of reconstructions of how the works were originally exhibited in Erika and Rolf Hoffmann's dwellings in Köln and Berlin. One room juxtaposes works by El Lissitzky and other Russian avant-garde artists with contemporary works by Frank Stella and Georg Herold. Another room brings together kinetic art and works by artists from the zero group.
I was delighted to see such a large collection of artworks many of which I hadn't seen before. Unfortunately there was no exhibition catalogue so I have to make do with some of the snapshots I took.
Adam, Eve and the Serpent. Works from the Schenkung Sammlung Hoffmann is at the Bundeskunsthalle Bonn until 13 February 2022