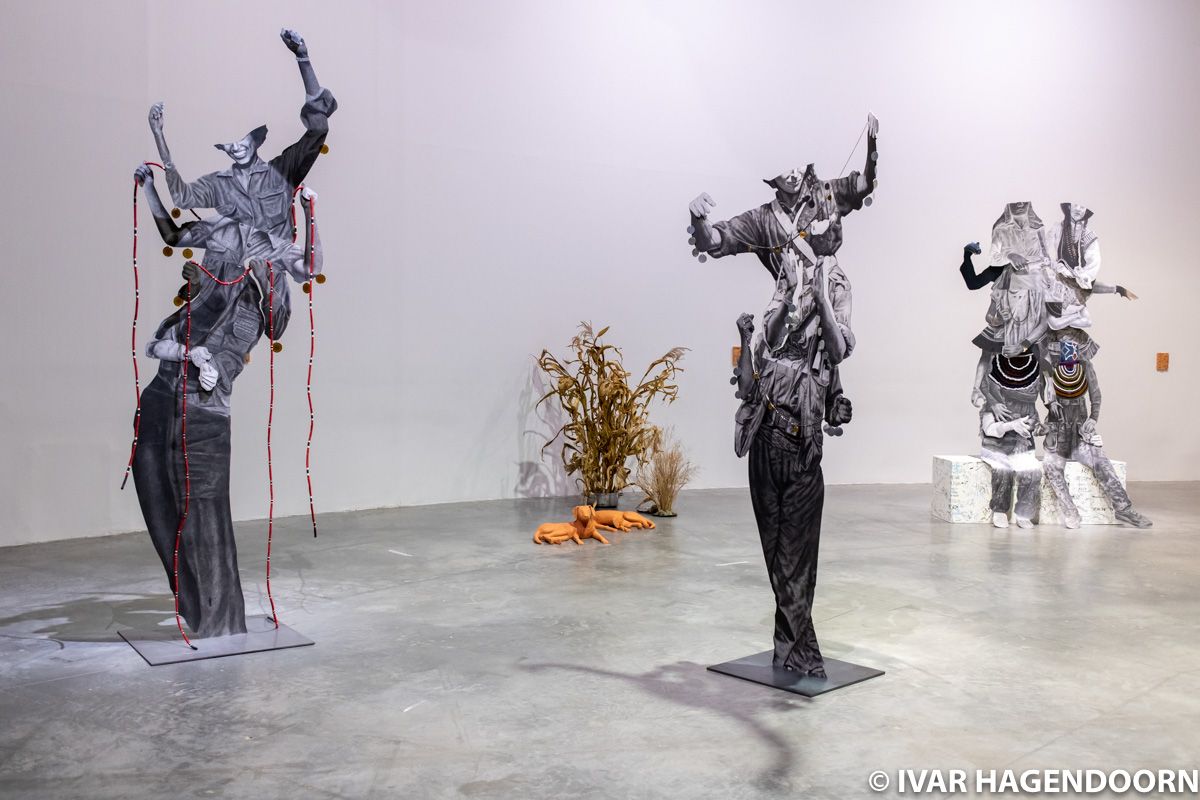 Ubuntu, un rêve lucide at the Palais de Tokyo takes its title from the Bantu languages of South Africa. It is sometimes translated as "I am because we are". It is a philosophical concept found in various African languages and cultures that invokes the place of the individual within the community, as well as the links between different peoples. During the 1950s and 1960s period of decolonialisation the term was used to refer to an African humanism. The notion of ubuntu was later popularized by Nelson Mandela and Desmond Tutu during the 1990s transition to democracy in South Africa to promote national reconciliation. The concept also features in the work of numerous African artists, writers and musicians such as Fela Kuti and Mariam Makeba.
The exhibition Ubuntu, un rêve lucide, curated by Marie-Ann Yemsi, brings together some twenty artists whose works bring the Ubuntu philosophy to life. This is perhaps most evident in the installation by Kudzanai Chiurai, created in collaboration with Khanya Mashabela, Library of Things We Forgot to Remember, a large space where visitors can chill out on couches while listening to music or poetry readings, or contemplate the photos and collages that adorn the walls. Metaphorically, the concept of Ubuntu can also be seen in the amazing knotted sculptures of Frances Goodman, made out of fake nails and the installation Suar a Camisa by Jonathas de Andrade, a collection of 120 colorful t-shirts.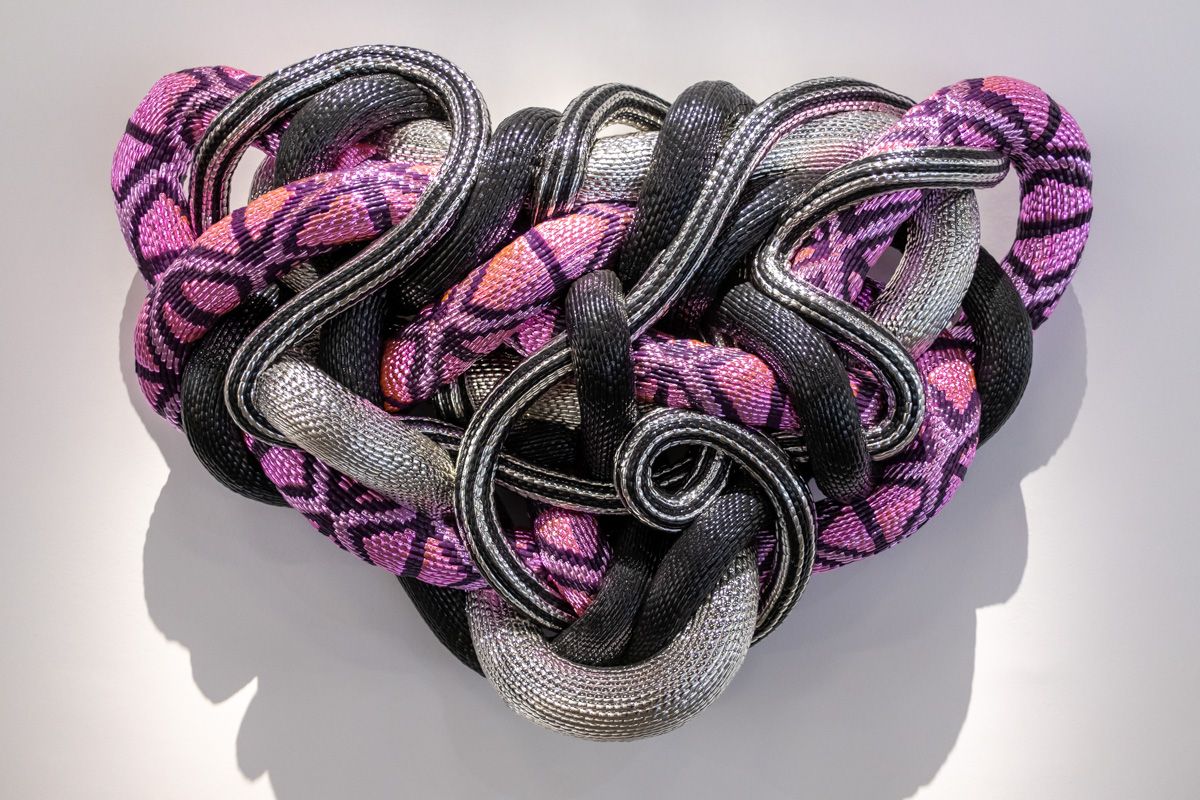 I enjoyed the vibe of the exhibition, with paintings, sculptures, installations, video, photos, collages and music. Stand-out for me were the exuberant paintings by Richard Kennedy and the sculptures of Frances Goodman.
Ubuntu, un rêve lucide is part of a larger program, Six continents ou plus, which also comprises a Sarah Maldoror retrospective and exhibitions by Maxwell Alexandre, Jonathan Jones, Aïda Bruyère and Jay Ramier. Together these exhibitions show that the Palais de Tokyo is one of the most vibrant spaces for contemporary art in Paris, if not Europe.
Ubuntu, un rêve lucide is at the Palais de Tokyo, Paris until 20 February 2022.