I've never been a big fan of the work of Georg Baselitz. I've always considered his inverted paintings a gimmick. This is why I initially skipped the Baselitz retrospective at the Centre Pompidou. But, with some time to kill I visited the exhibition after all. I don't regret doing so, because over the course of a career spanning almost six decades Baselitz created some impressive paintings.
Georg Baselitz was born Hans-Georg Kern in 1938 in Deutschbaselitz, a small town in Sachsen, Germany. He was expelled from art school in East Berlin for experimenting with modern art. After moving to West Berlin in 1958, three years before the wall, he adopted the name of his former hometown, Baselitz. It was here that he discovered the work of Abstract Expressionists like Jackson Pollock, Philip Guston and Willem De Kooning, and artists like Jean Dubuffet and Chaïm Soutine, whose work greatly influenced De Kooning.
Like other German artists Baselitz could never escape Germany or being German. In his paintings from the 1960s the ruins of war are everywhere, in his subject matter, the colours and the thick layers of paint. Die großen Freunde (1965)  shows two figures, their clothes torn apart, standing in a ruined landscape. One of the highlights from this period is a rather uncharacteristic painting, which shows four bald-headed figures against a dark reddish-brown background. The title, Oberon, points to the mythic king of the elves and fairies in Shakespeare's Midsummer Night's Dream.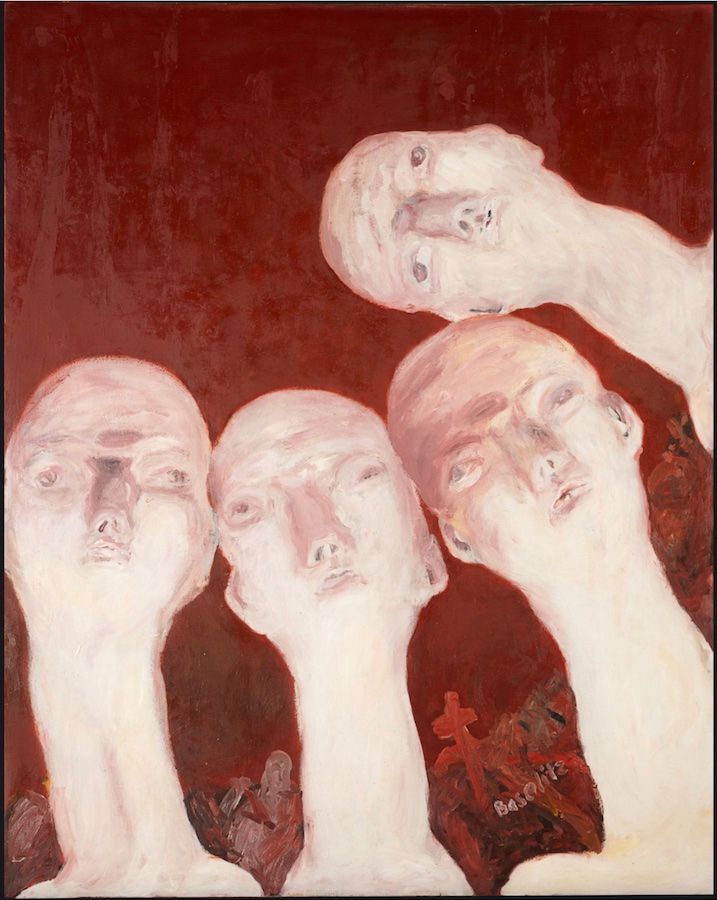 In 1969 Baselitz adopted the upside-down motif, which would become his trademark style. Some of these paintings, which border on abstraction, still look fresh and powerful.
Baselitz rose to fame during the neo-expressionist boom of the 80s alongside German painters like Markus Lüpertz, A.R. Penck, Walter Dahn and Albert Oehlen, who together were often referred to as the "neue Wilden". Their work features prominently in the collections of German and Dutch museums of contemporary art. By that time Baselitz had already created some of his best works. His work from the 80s seems like a reiteration. During this time he also started created sculptures, inspired by the African sculptures which he collects.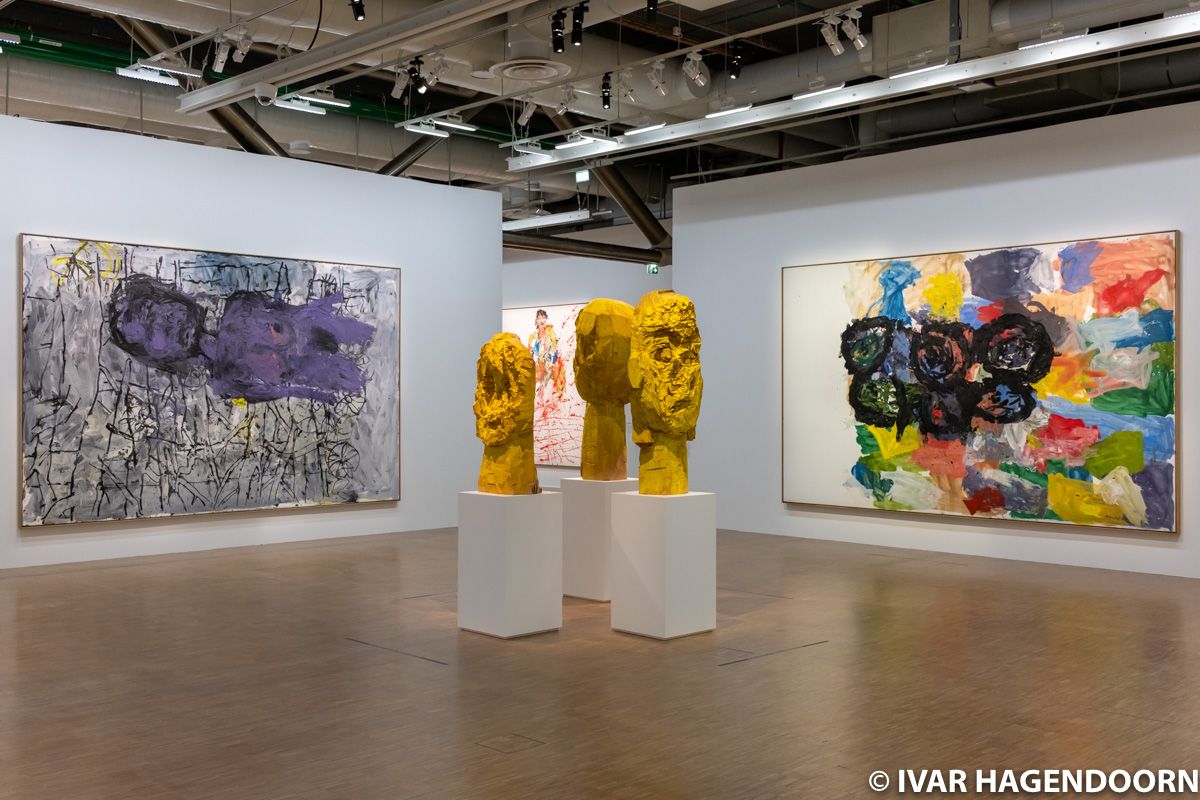 The work created during the 1990s and 2000s looks like a dime a dozen abstract art to me. Huge canvases with a lot of oil on canvas in large strokes. In the early 2000s Baselitz began making what he calls his "remix" paintings, in which he revisits earlier themes and repaints them in a different manner and different color palette. While the idea is interesting enough the result is not so.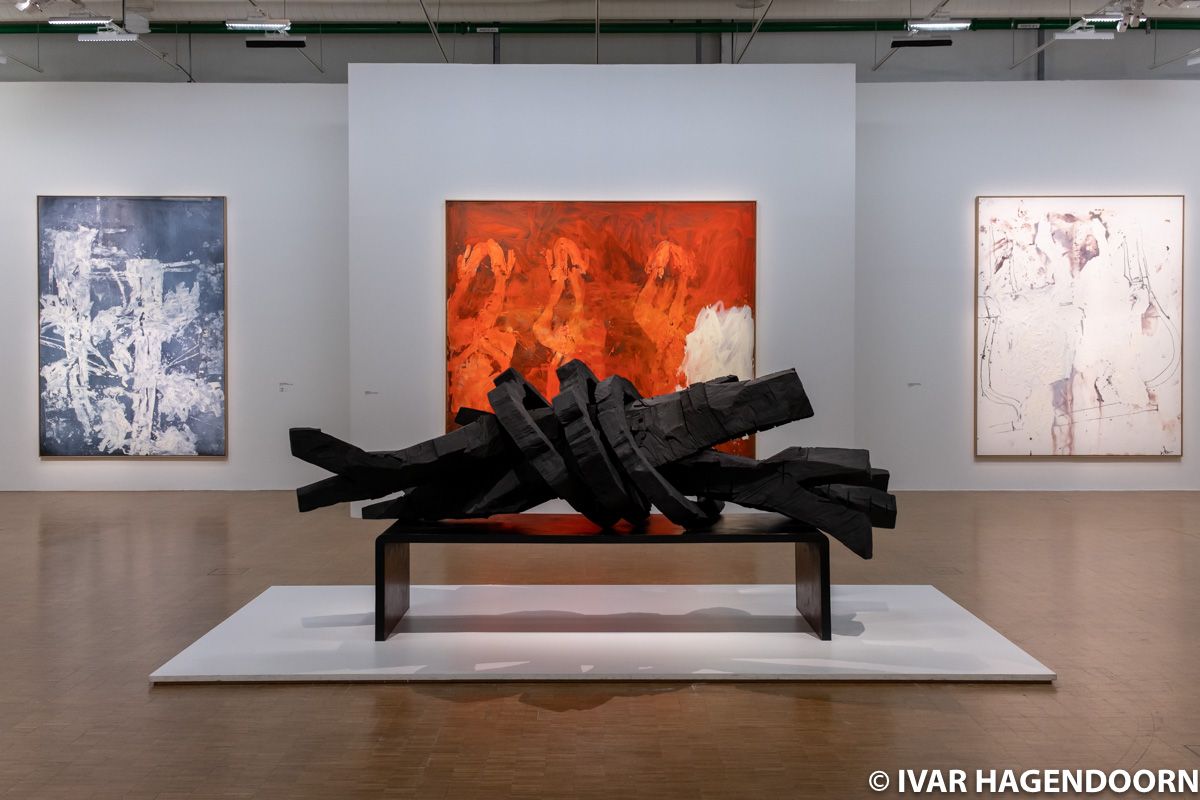 The exhibition ends on a high note with a series of paintings that appear to reflect on the ageing body. These works have the same urgency as some of his best work from the 60s and 70s. The sculptures created during this period also impress with their physical presence.

Baselitz. The Retrospective is at the Centre Pompidou, Paris until 7 March 2022.