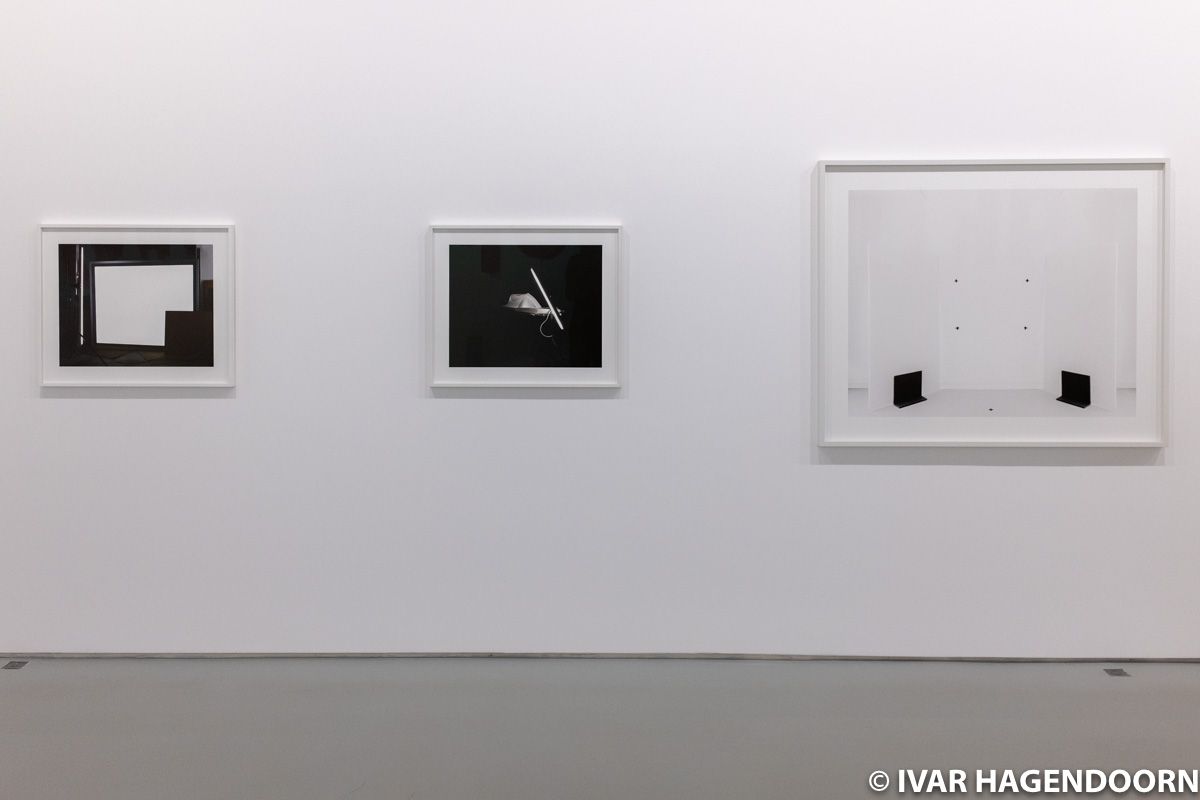 At the last minute I visited Fata Morgana, the first edition of the Jeu de Paume festival. A fata morgana is a form of mirage that can sometimes be seen above the horizon when a layer of warmer air lies over colder denser air, forming an atmospheric duct that acts like a refracting lens. The festival at the Jeu de Paume takes the concept of fata morgana as a theme of exploration in contemporary art practices. It aims to be a "critical and poetic reflection on the concrete ways in which the visible appears", which, according to the introductory text, is often more unstable and ambiguous than it seems.
Curated by Béatrice Gross, with the artistic advice of Katinka Bock, the multidisciplinary exhibition spreads across the entire building, from the entrance hall to the stairwell, bringing together photographs, films and video installations, sculptures, performances and sound pieces. Indeed, on my first tour through the exhibition I completely overlooked the sculptures installed in the stairwell.
Highlight of the exhibition is Dissolution (2021) by David Levine. It consists of a hologram that alternately shows cubes, curved surfaces and abstract manifolds and the contours of a face or an eye. It is accompanied by a soundtrack of a female voice randomly recounting stories, anecdotes and passing thoughts. It thus creates the illusion of a mind trapped inside a machine. I found it absolutely mesmerizing. I now regret that I only spent fifteen or so minutes watching and listening.
Fata Morgana is at Jeu de Paume, Paris until 22 May 2022.