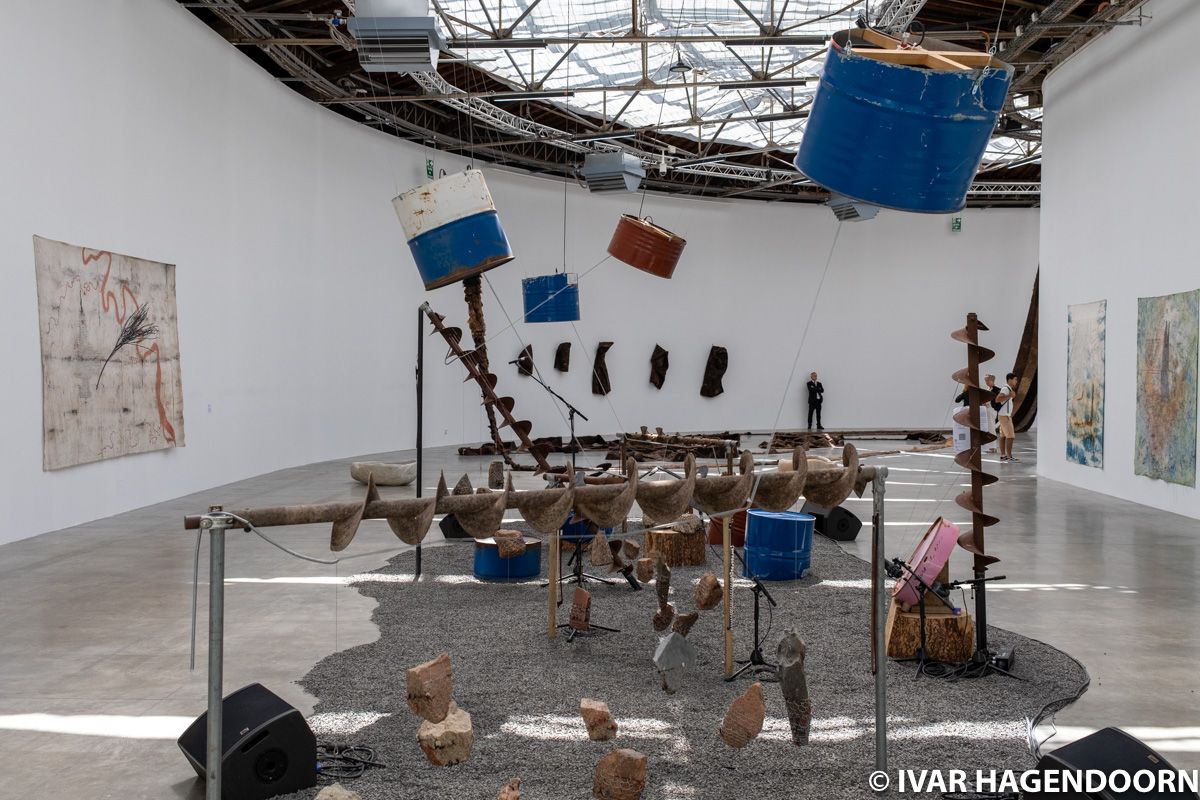 The exhibition Réclamer la Terre (Reclaim the Earth) at the Palais de Tokyo brings together works by fourteen artists and collectives who explore different ways of existing in the world and reconnecting with the environment.
The exhibition opens with a video by the Canadian Inuk artist asinnajaq, which shows her emerging from a pile of rocks, in which one can see a reference to funeral rites and a mythical rebirth from the earth.
I was delighted to see works by contemporary artists from Australia, New Zealand, Iran and Brazil. Untitled (Death Song), pictured above, by the Quandamooka Aboriginal artist Megan Cope assembles rocks and discarded mining and drilling equipment. The accompanying soundtrack evokes the wailing cry of the bush stone-curlew, an endangered Australian bird species. Of note, the artist's studio was recently destroyed by floods, just one type of extreme weather events that are becoming more frequent in various parts of the world.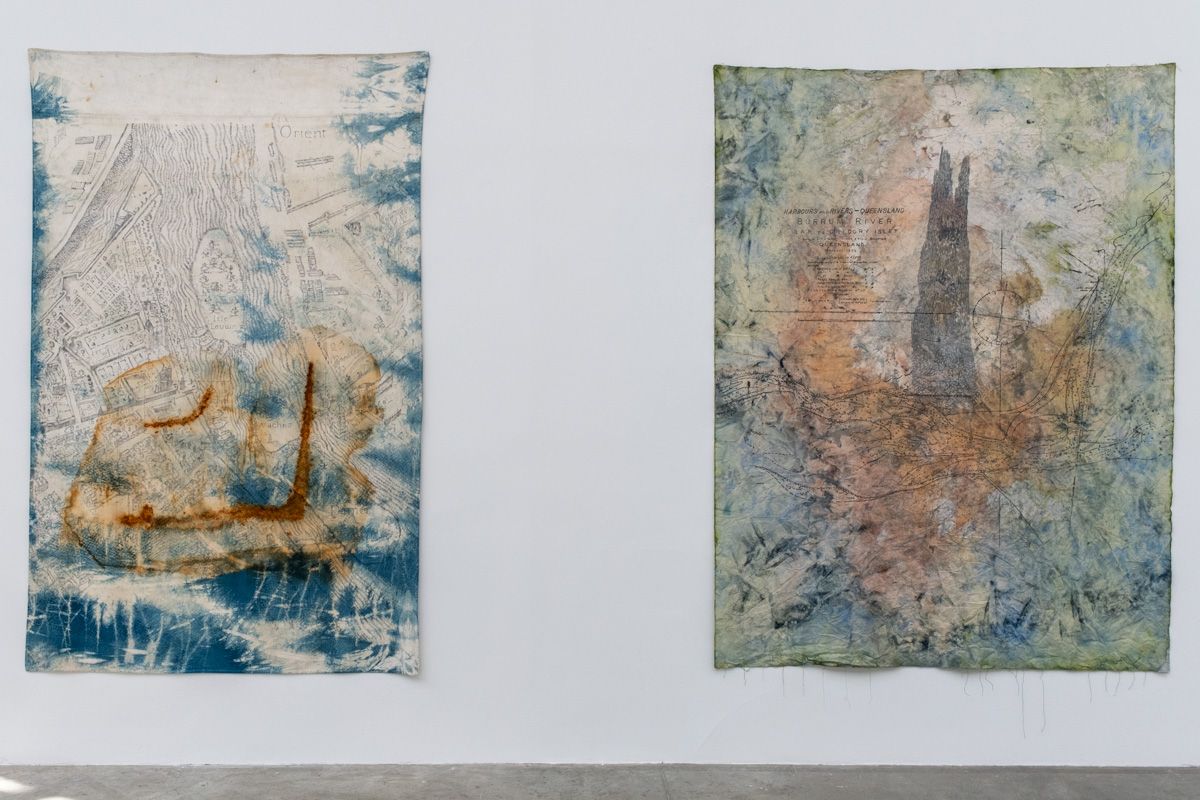 I also loved the paintings on textile by the Australian artist Judy Watson, which merge ancient techniques and contemporary themes. She colours her textiles on the ground using natural dyes allowing the contours of the earth to define how the pigments settle. Like traditional Aboriginal paintings her paintings show an intricate cartography of landscapes and figures.
Réclamer la terre is at the Palais de Tokyo, Paris until 4 September 2022.