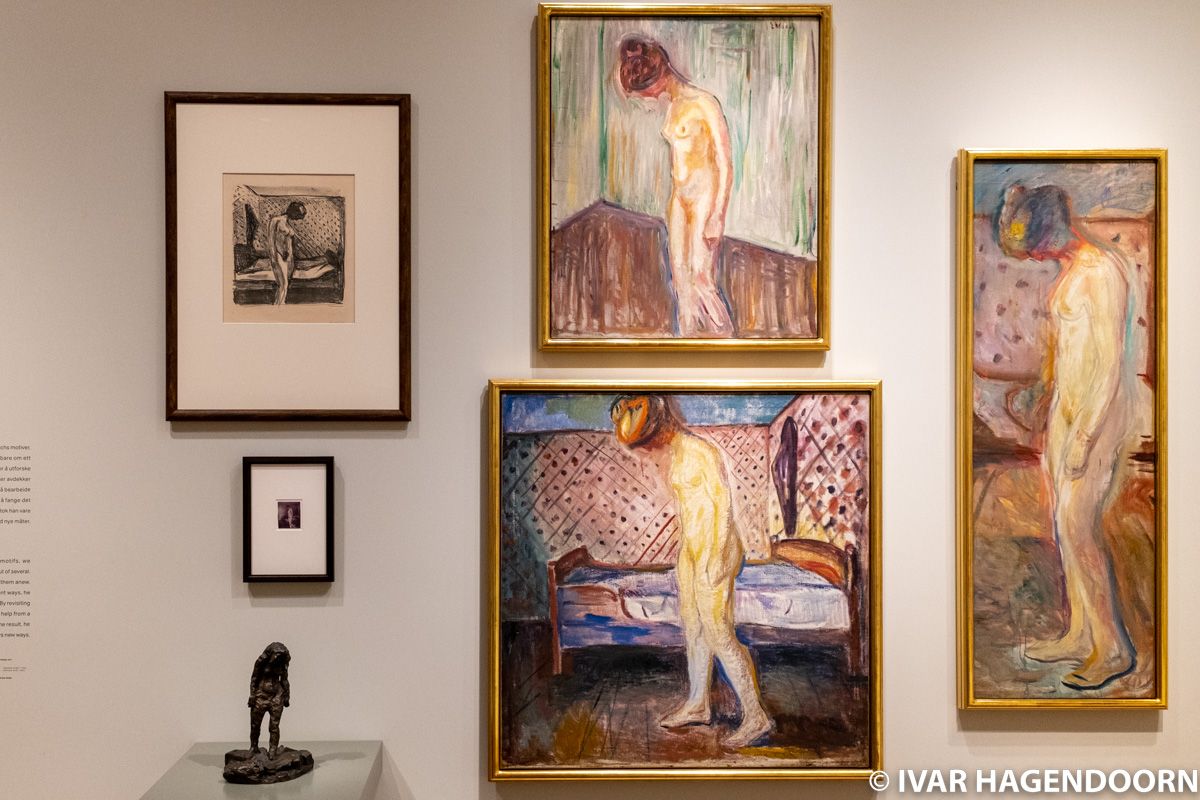 Oslo's 13-storey Munch Museum is the largest museum dedicated to the life and work of a single artist. It's larger than the Van Gogh Museum in Amsterdam. If all floors would be filled with works by Edvard Munch that would be a lot of Munch. However, one of the floors puts Munch in an international context, showcasing works by a variety of other artists, while another floor is for temporary exhibitions. That still leaves room for the museum's more than 25,000 works by Munch.
Munch often returned to the same theme, creating different versions of the same painting, in order to explore it afresh. By approaching the same motif in different ways he uncovered new sides to it. Sometimes literally. A study for The Day After (1894) is drawn in a different orientation than the painting that can be seen at the National Museum. The Scream also exists in different versions, three of which are on display at the Munch Museum while another version can be viewed at the National Museum. There are also two versions of Munch's Madonna, one at the Munch Museum and one at the National Museum. For Much there was no right or wrong way to paint a picture, but always new ways.
I was quite happy to learn this, because my own choreographies also exist in different versions without there being an original of which the other versions are variations. When taking photographs I also often find that one photo is not better than another, just slightly different.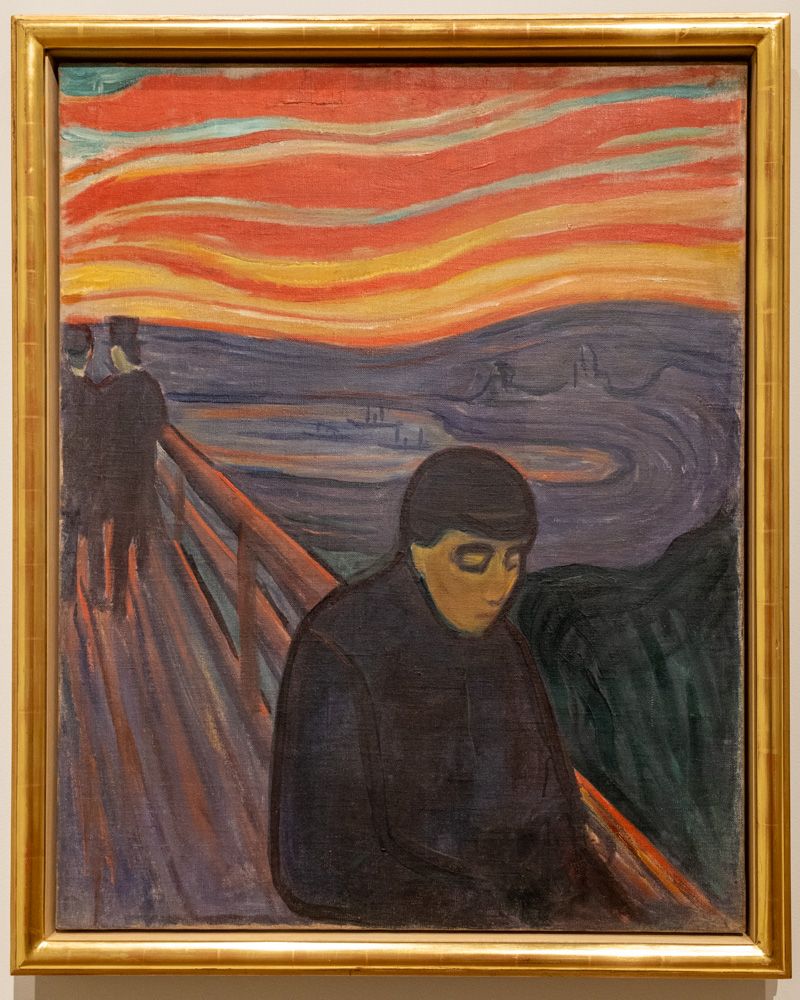 While I was there one floor was occupied by a temporary exhibition featuring works by Munch accompanied by a soundtrack by Norwegian black metal band Satyricon, which worked surprisingly well. The entire composition lasts about 56 minutes. I spent twice 10-15 minutes in the darkened room sitting on a bench while listening to the music and looking at the paintings and drawings.
The museum collection is wonderful. I'm not so sure about the museum architecture. The museum's 13 floors can only be visited by taking the escalators or the elevator, which creates the sense of a large department store.