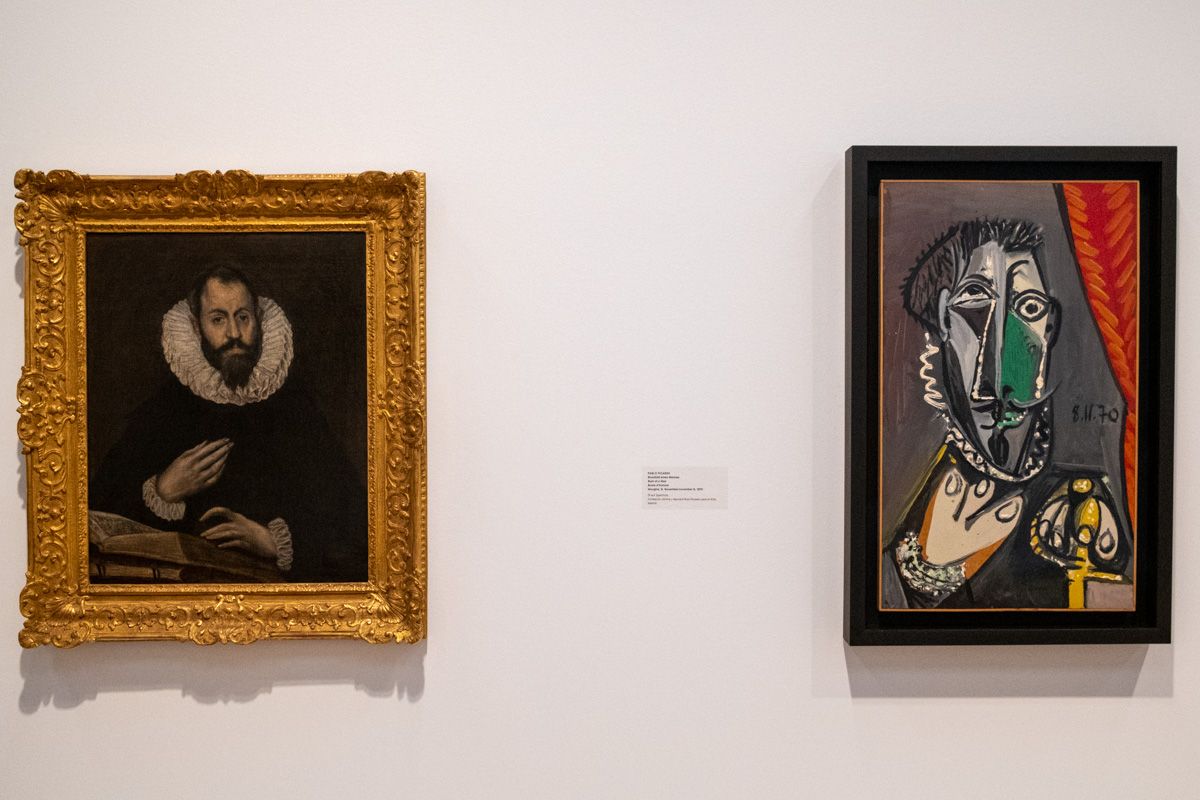 Of all possible exhibitions in conjunction with Picasso the meeting with El Greco (1541-1614) is not one that springs to my mind. But as the exhibition Picasso and El Greco at the Kunstmuseum Basel shows, Picasso did in fact paint a number of paintings after El Greco. Indeed, in some paintings, such as Buste d'homme (Bust of a Man) (1970) the inspiration is unmistakeable, especially when seen side-by-side Portrait of a Man (ca. 1600/10) by El Greco.
Picasso's interest in El Greco began at a young age. As an art student he visited the Museo del Prado whenever he was in Madrid. El Greco was one of the painters he copied in his sketches. He even signed one drawing "Yo El Greco" ("I, El Greco"). Picasso was particularly fascinated by El Greco's portraits "all those gentlemen with pointed beards" he is reported to have said in the mid-1950s.
While Picasso's dialogue with El Greco at the beginning of his career is well-known, the organizers of the exhibition aim to show that a rich array of formal affinities can be traced across all of Picasso's creative phases. The latter is evident in the musketeers that appear in his late work. But the curators claim that the affinity can also be found in the layout of some of his cubist paintings. This I find less evident. Both The Resurrection (ca. 1597-1600) by El Greco, which is hung next to Homme a la mandoline (Man with a Mandoline) (1911) by Picasso, are narrow paintings, but that to me is where the similarity stops. It is also a matter of debate whether Picasso's Homme, femme et enfant (1906) was inspired by El Greco's The Holy Family with Saint Anne and the Infant Saint John (ca. 1600) or by some other, similar painting of the holy family.
The exhibition Picasso - El Greco is an invitation to reconsider the work of both artists. I must admit that I never really looked closely at El Greco. I found it striking that a painting such as The Penitent Magdalene (ca 1580-85) was painted in the late 16 century. It looks almost modern.
Picasso and El Greco is at the Kunstmuseum Basel until 25 September 2022. The exhibition catalogue is published by Hatje Cantz.