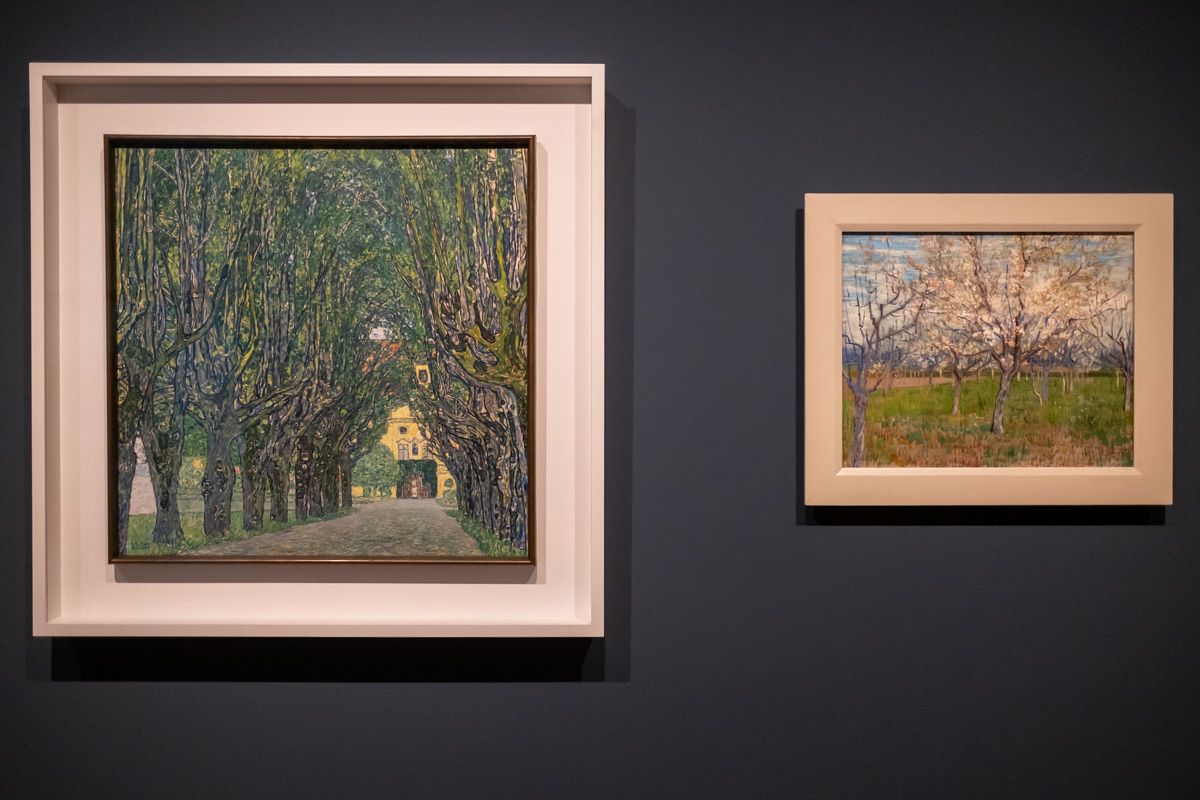 I only visited the exhibition Golden Boy Gustav Klimt. Inspired by Van Gogh, Rodin, Matisse… because it serves as a retrospective of Klimt's work and includes several of his iconic paintings such as Judith (1901) and the rarely exhibited Water Serpents II (1904/06-07). I left with a renewed appreciation of his work.
I used to associate Gustav Klimt with his gold painted portraits of half-naked women, of which I'm not a big fan. As it turns out he only painted these during part of his career. And guess what, upon closer look I actually quite like them. I also assumed that the organizers of the exhibition only included Van Gogh because the exhibition is jointly organized by the Van Gogh Museum and the Belvedere Museum. Wrong again. Seen side by side the inspiration is obvious, as in the above two paintings. I should add that, like most artists, including Van Gogh, Klimt carefully looked at the work of his predecessors and contemporaries. I was particularly surprised to see the influence of Jan Toorop. I know his work, but I'd never realized his swirly paintings had much of a following.
Some of Klimt's paintings are formally or compositionally quite interesting. The flowers in Italian Garden Landscape (1913) seem to emanate from the house in the top right corner flowing into and almost covering the entire left half of the painting. The left half of Will-o'-the-Wisp (1903) is almost abstract, while the face in the bottom right corner is cut off by the frame.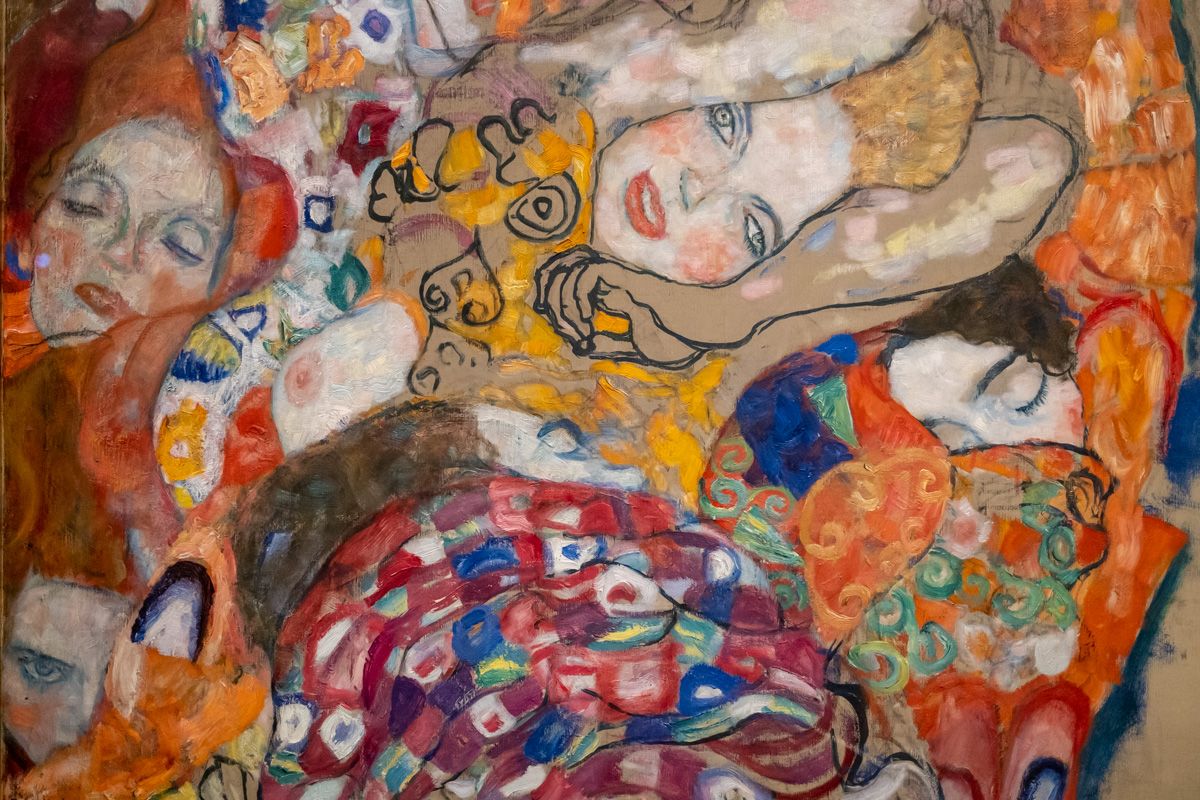 Unfortunately, the work that I liked best was the unfinished The Bride (1918), which was on the easel in Klimt's studio when he suddenly died. It is of course regrettable that Klimt was unable to finish it, but on the other hand it gives an unparalleled insight in his way of working.
The exhibition includes some fine works by Vincent van Gogh, Kees van Dongen, Henri Matisse, Edouard Manet, Rodin and other artists that inspired Klimt making it an unmissable exhibition.
Golden Boy Gustav Klimt. Inspired by Van Gogh, Rodin, Matisse… is at the Van Gogh Museum, Amsterdam until 8 January 2023 and at the Belvedere Museum, Vienna from 3 February to 29 May 2023.