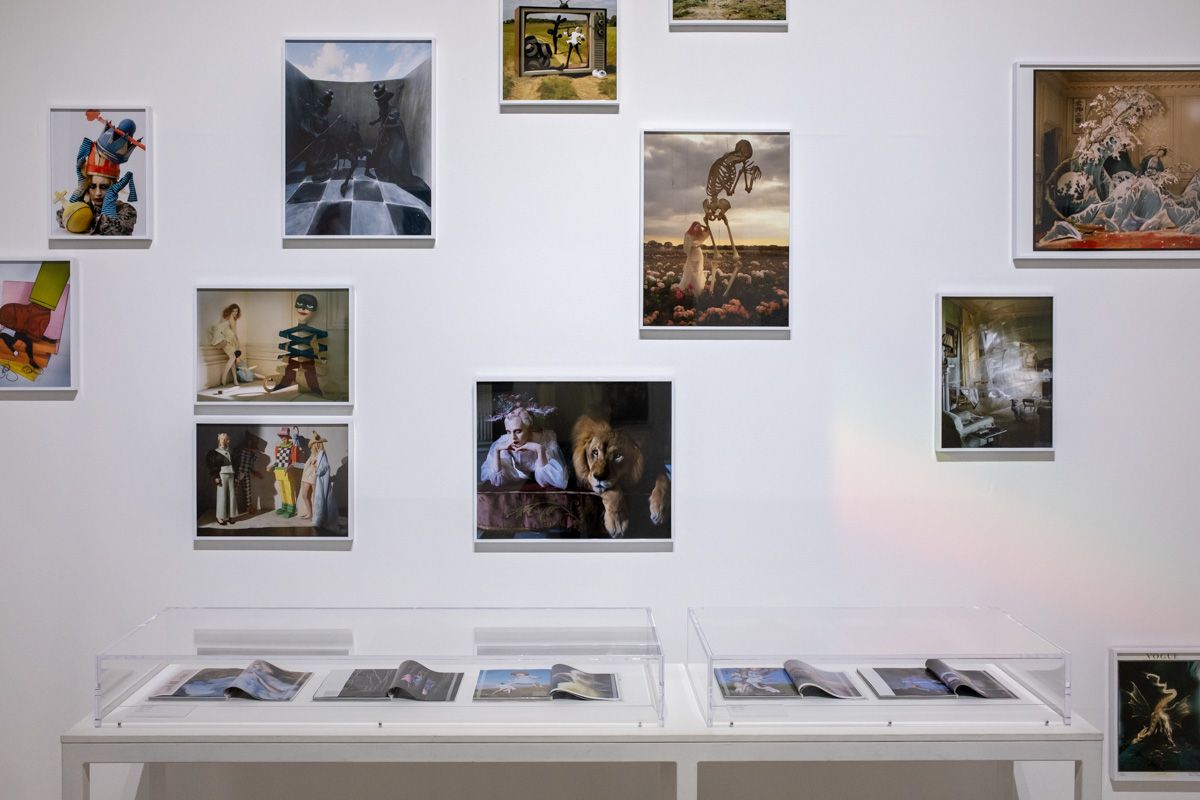 British fashion photographer Tim Walker is best known for his whimsical, fairytale images and his elaborate set designs, which have made him one of today's most sought after photographers. I've long been a fan of his work. If you can get hold of it, I recommend getting a copy of "Shoot for the Moon", which is an amazing book.
The exhibition "Tim Walker: Wonderful Things" was organized by London's Victoria & Albert Museum, which invited Walker to create a series of photographs inspired by its archive. Walker himself describes each photo shoot as a love letter to an object from the V&A collection. Over a period of three years Walker spent many hours of research inside the museum while meeting with curators and conservators. In the process he discovered many wonderful things: costumes, jewelry, 19th century erotic drawings, a lacquered snuffbox, a 16th century Indian miniature painting and an embroidered casket dating back to 1675, among other (wonderful) things.
The exhibition, which was designed by Walker's long-term collaborator Shona Heath, takes the visitor on a journey through Walker's enchanted world. The opening section serves as a retrospective of Walker's work to date, showcasing 100 or so photographs from a range of projects, loosely separated into thematic groupings. One grouping centers around some of Walker's muses, including Tilda Swinton. Shown also are some of the magazines in which the photographs were originally published.
At the heart of the exhibition are the photographic projects that were inspired by items in the V&A's extensive collection. Each project is presented in a dedicated room with a distinct atmosphere, thus creating a more immersive experience, and includes the objects that served as inspiration for the project. One dimly lit room, evoking a darkened church cloister, shows an early 16th century stained-glass panel alongside the photographs it inspired. Another room shows the photographs against the wooden boxes in which artworks are typically stored and transported.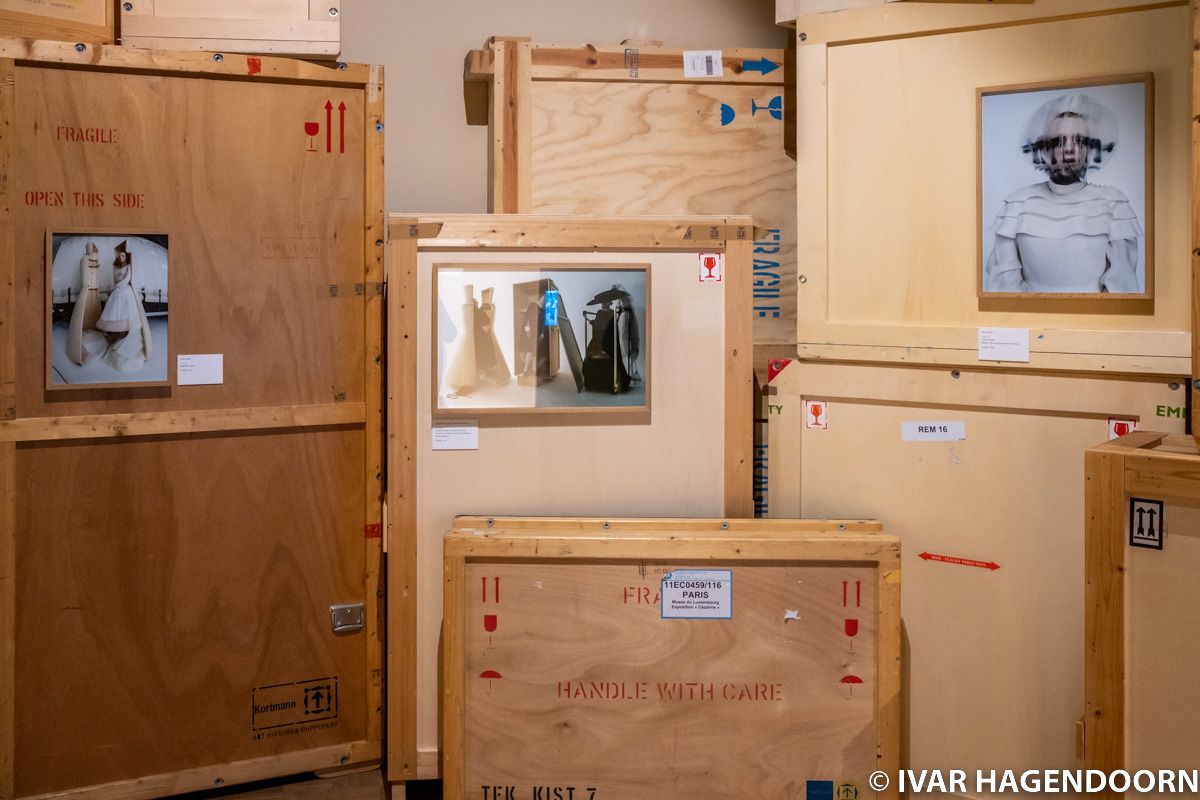 I greatly enjoyed "Wonderful Things", because it offers a peek inside the workings of a creative mind. I particularly loved the photos inspired by the drawings by Aubrey Beardsley and the "Handle with care" photo shoot.
If you can't make it to the exhibition, the accompanying catalogue includes all photos and is a beautiful book in its own right.
Tim Walker: Wonderful Things is at the Kunsthal, Rotterdam until 29 January 2023.