Early last year I visited the wonderful exhibition Marcel Proust. Un roman Parisien at the Musée Carnavalet, which explored the Paris of Proust and the place of the city in À la recherche du temps perdu. Marcel Proust. La fabrique de l'oeuvre at the Bibliothèque Nationale de France in Paris focuses on the text itself, or rather, the making of À la recherche du temps perdu.
The exhibition is a treasure trove for lovers of À la recherche and includes countless manuscripts, notebooks and first editions. Each room is devoted to one of the volumes that make up the novel, with the walls of the rooms painted in a different colour. It is interesting to see how the famous cake that would trigger Proust's memory of his childhood started as piece of bread, then turned into a biscotte to end as the madeleine that we now know.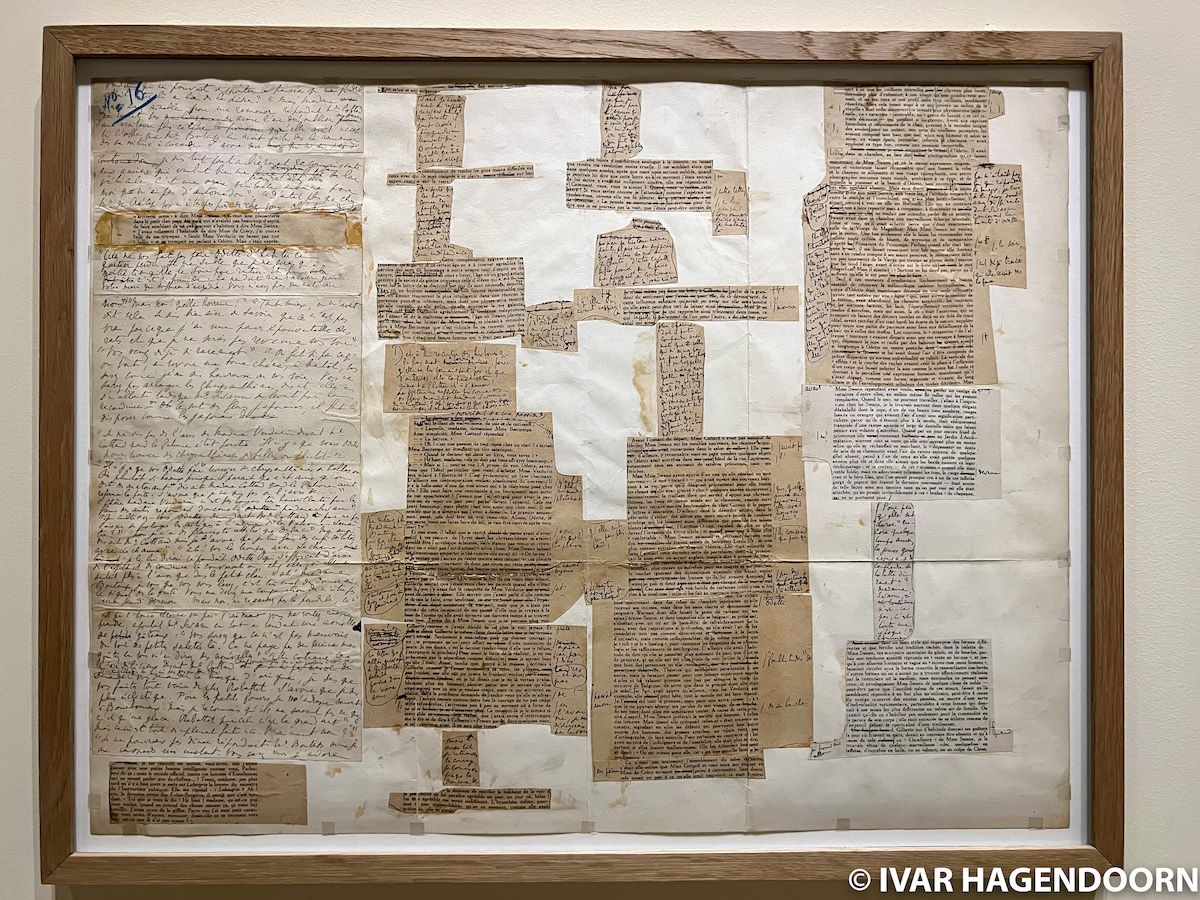 It is fascinating to see how Proust went about constructing his novel. After receiving the proofs he would scratch through certain words and passages, while adding new passages in the margin. At some point Proust's housekeeper and secretary Céleste Albaret, whom he would immortalise as Françoise in À la recherche, began to create large tableaux to help him keep an overview of the construction process. She taped new passages at the bottom or to the side of a page, sometimes adding more than a meter of text! A photograph of Céleste Albert hangs in the exhibition's final room, while a recording of her voice, made in 1973, plays on a loop.
Included in the exhibition are some of the paintings that served as inspiration for the novel, except of course for Vermeer's View of Delft, which hangs in the Mauritshuis in Den Haag. The exhibition does include Giovanni Boldini's portrait of Le Comte Robert de Montesquiou, who would serve as the model for Proust's Baron de Charlus. Like Marcel Proust. Un roman Parisien at the Musée Carnavalet the exhibition also contains several photos and objects, such as the type of Fortuny coat worn by the Duchesse de Guermantes, that bring the period during which Proust wrote his novel to life.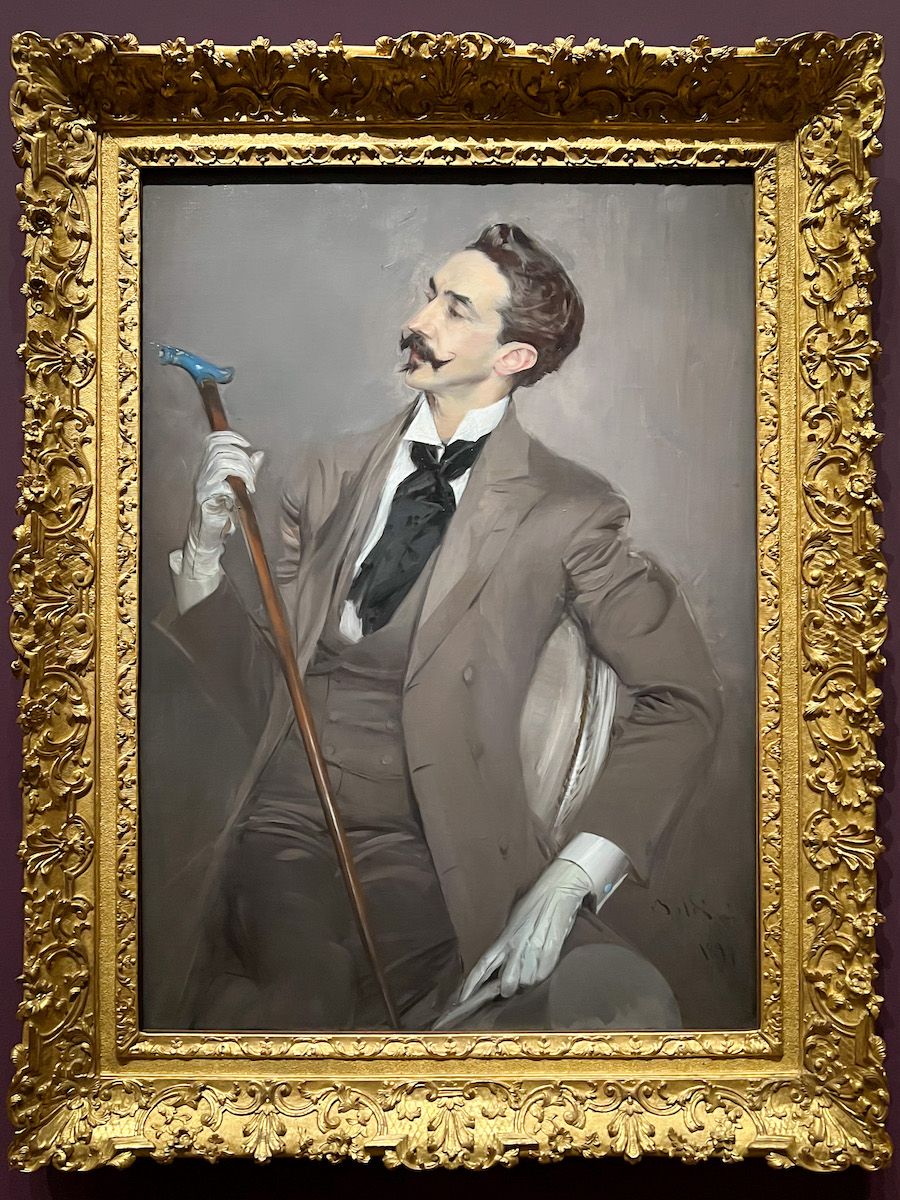 Proust had an intimate relationship with the arts. Throughout his life he mingled with artists, such as the painter Édouard Vuillard and the composers Gabriël Fauré, César Franck and Reynaldo Hahn, whose work can be heard in different rooms in the exhibition. Proust actually began his writing career as a disciple of the English writer and art critic John Ruskin, whose work he translated into French. Following in Ruskin's footsteps Proust made a pilgrimage to Amiens to study the Gothic architecture of its cathedral. Proust was intoxicated by Ruskin, to such an extent that he longed to see Venice through Ruskin's eyes. From Venice, he made a day trip to Padua to see the Giotto frescoes that Ruskin described in one of his books. Years later all of these elements were to find their way into his novel.
I must confess that I have only read Du côté de chez Swann. If I'd read the entire cycle I would no doubt have got more out of the exhibition. But the next Proust exhibition at this scale may not come until 2071 or perhaps 2046. I plan to read À l'ombre de jeunes filles en fleurs this spring.
Proust. La fabrique de l'oeuvre is at the Bibliothèque National de France, Paris until 22 January 2023.