Even if you've never heard of the American artist Jenny Holzer you may have seen some of her work. Her Truisms (1977-) have become part of the public domain and have been printed on t-shirts and displayed on billboards in New York's Times Square. Holzer began creating these works in 1977. She wrote a number of one-liners, partly in jest, such as "ABUSE OF POWER COMES AS NO SURPRISE", "FREEDOM IS A LUXURY NOT A NECESSITY", "THINKING TOO MUCH CAN ONLY CAUSE PROBLEMS" and "BAD INTENTIONS CAN YIELD GOOD RESULTS", which she had printed and then pasted up as posters around New York. As her work gained popularity she began to display her Truisms in museums and galleries and in public spaces using a variety of media, from LED tickers to light projections. She also produced a series of stone benches with carved inscriptions.
Holzer followed the Truisms with a series titled Inflammatory Essays (1979-82), made up of short, one-hundred word texts based on political and other manifestos. She printed the essays in the form of posters and pasted them anonymously around New York.
Both the Truisms and the Inflammatory Essays cover the walls from floor to ceiling of the basement of the K21 building of the Kunstsammlung Nordrhein-Westfalen. As much as I admire the work of Jenny Holzer, that after all is why I travelled to Düsseldorf to see the exhibition, as wallpaper her work falls flat.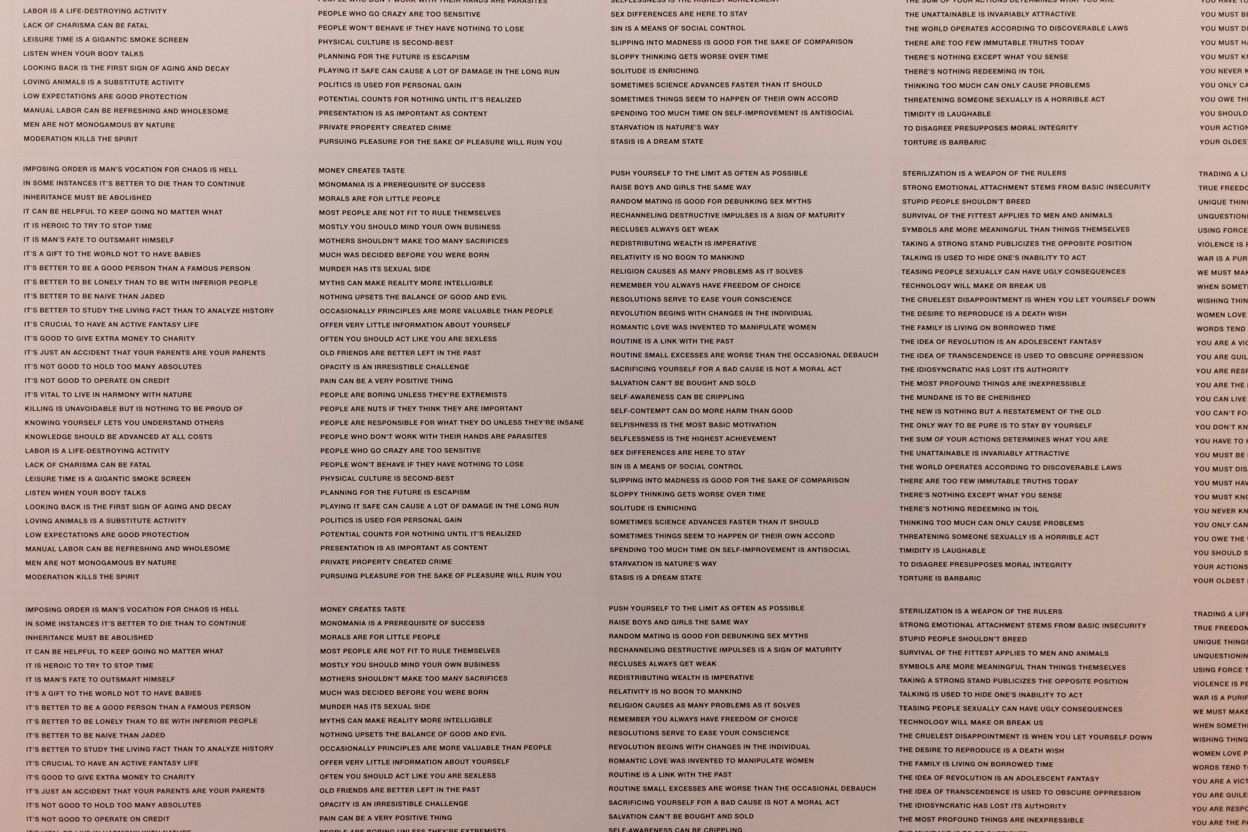 Jenny Holzer's work shines in public spaces on billboards, LED signs, light projections and so on. During the exhibition, Holzer's texts can also be seen on advertising and information signs throughout Düsseldorf.
I primarily know Jenny Holzer because of her ongoing Truism series. In 2005 Holzer started making oil paintings of declassified US government documents from the war in Afghanistan and Iraq. Conceptually they draw on the same idea as the stone benches of capturing for eternity what would otherwise disappear into oblivion. These works are powerful and harrowing, if you take the time to read the texts and let it sink in.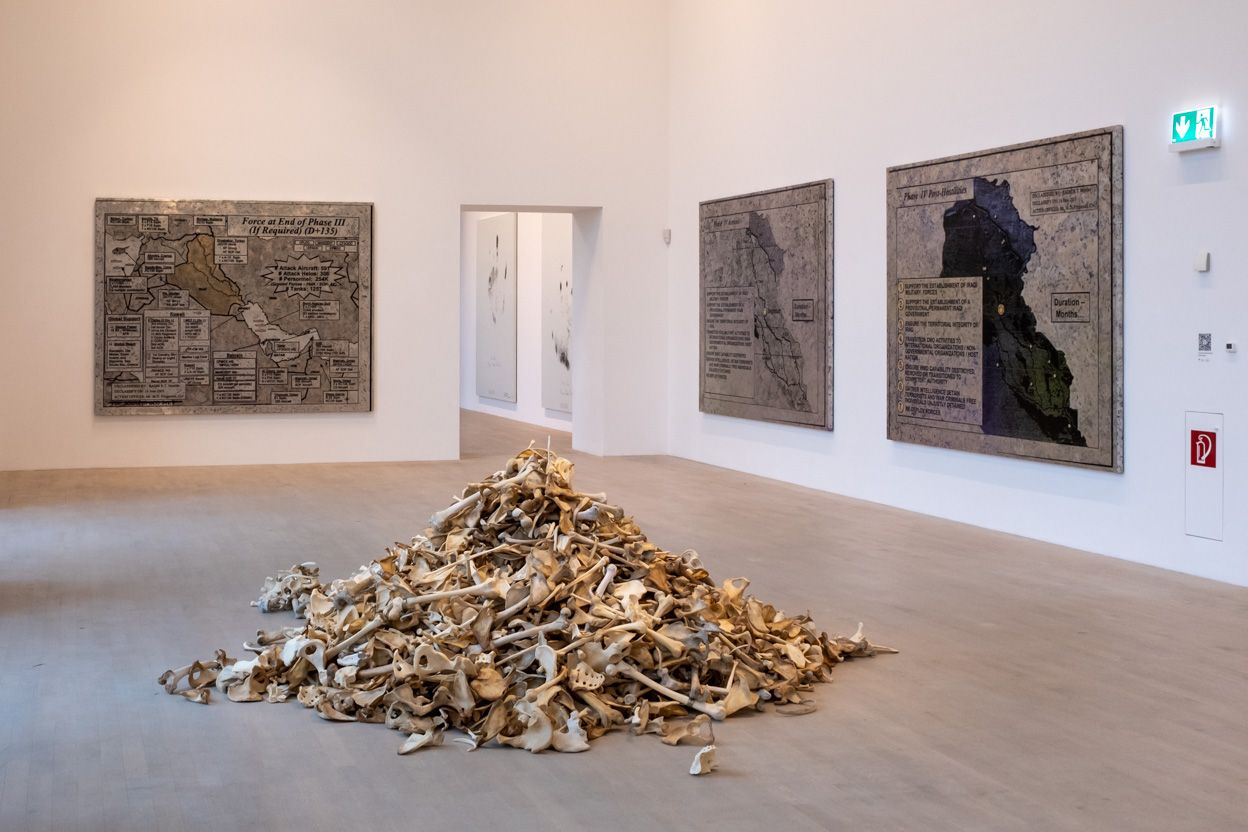 On the occasion of the exhibition Jenny Holzer has also created a new work in response to the war in Ukraine, featuring excerpts from UN reports on war crimes and human rights abuses paired with texts by Ukrainian artists and writers.
The exhibition is billed as a major retrospective, but I was a bit underwhelmed. In my view the exhibition would have been more interesting if it had included documentation material of Holzer's work in public spaces, which is now only included in the publicity material for the exhibition, instead of the "wallpaper".
In the museum shop you can buy a postcard size wooden plate with one of Holzer's most famous truisms "PROTECT ME FROM WHAT I WANT" for EUR 25. The irony.
Jenny Holzer is at the Kunstsammlung Nordrhein-Westfalen K21 in Düsseldorf until 6 August 2023.