Towards the end of the 1920s Henri Matisse (1869-1954) found himself at a dead-end. Sure enough his paintings of reclining nudes were still selling, but as he confessed in a letter to his daughter Marguerite, whereas he could still make drawings and sculptures, when confronted with an empty canvas he had no idea.
At the beginning of 1930, Matisse did what, today, many people who find themselves in a similar situation do: he went on a trip of a lifetime. He travelled for over six months, crossing the Atlantic and then the United States, from New York to San Francisco via Chicago and Los Angeles. While in New York he was tempted to stay, wondering why many people had warned him that he would not like it. But he had planned to travel on, so he continued his journey, spending three months in Tahiti before returning to France via Martinique and Guadeloupe.
The trip had a transformative effect on Matisse, from the vast horizons and blue skies to the skyscrapers of New York. Perhaps surprisingly he hardly made any paintings or drawings during the entire six month journey. He did take about fifty photos and wrote about his impressions in his letters.
Shortly after returning to France he travelled back to the U.S. to create what would become one of his most celebrated paintings, The Dance, a vast mural for the Barnes Foundation in Merion, near Philadelphia. The commission reignited Matisse's inquiry into the relationship between line and colour and bodies in space and set him on a new path of artistic discovery. While preparing for The Dance at his studio in Nice at some point Matisse famously realized that he had been given the wrong dimensions, forcing him to start all over. Consequently there are now two versions of The Dance, one at the Barnes Foundation and one at the Musée de l'Art Moderne de la Ville de Paris.
At the time Matisse's artistic output was closely followed by Cahiers d'Art, an art journal launched in 1926 by Christian Zervos, a Greek-French art critic, editor and collector, who regarded Picasso and Matisse as the pinnacle of modern art.
In collaboration with the Philadelphia Museum of Art and the Musée Matisse in Nice, the Musée de l'Orangerie in Paris has organized an exhibition, which focuses on this pivotal period in Matisse's career. The exhibition includes more than 100 paintings, drawings, prints, sculptures, photographs, videos and other artifacts. The exhibition also includes the snapshots that Matisse took at each consecutive stage as he worked on Grand nu couché (Nu rose) (1935) and La Dame en bleu et mimosas (1937). As always I particularly enjoyed seeing these documents of a work in progress, because they offer a glimpse of the creative process. They show how Matisse started with a realist portrait of his muse and studio manager Lydia Delectorskaya, and went on to simplify forms and flattening the pictorial space.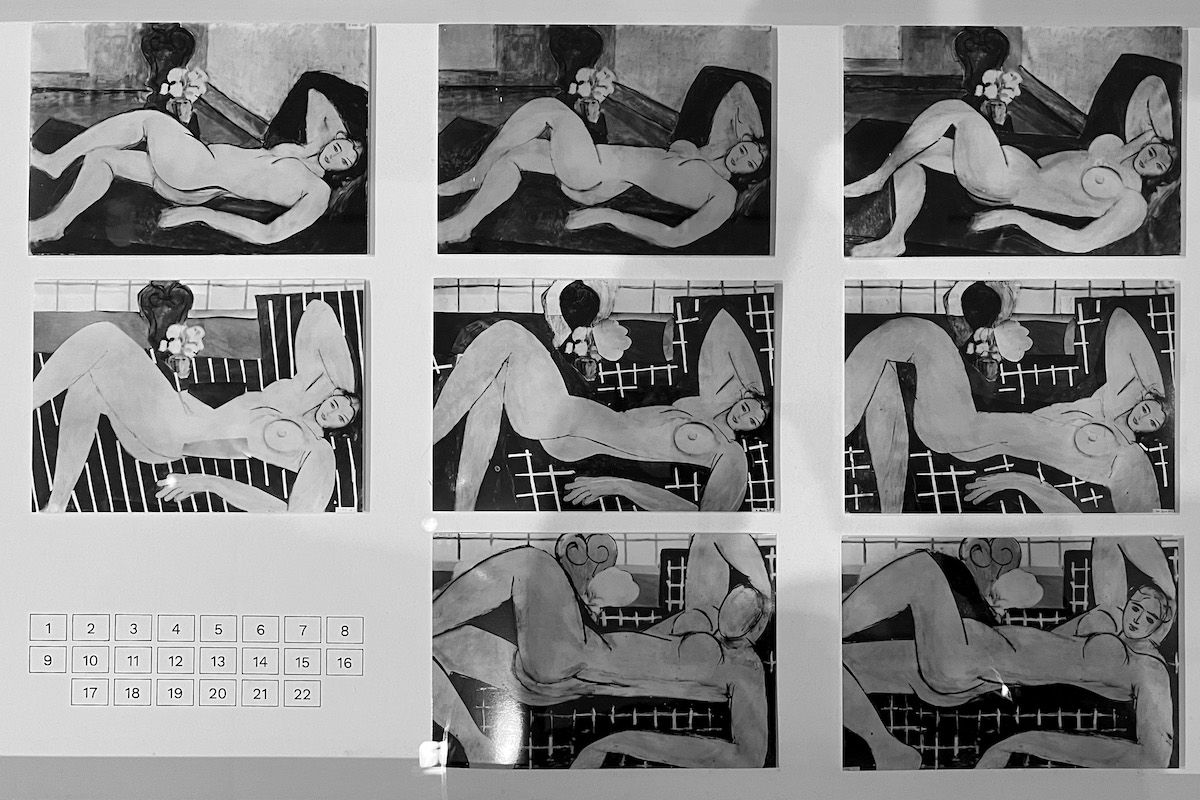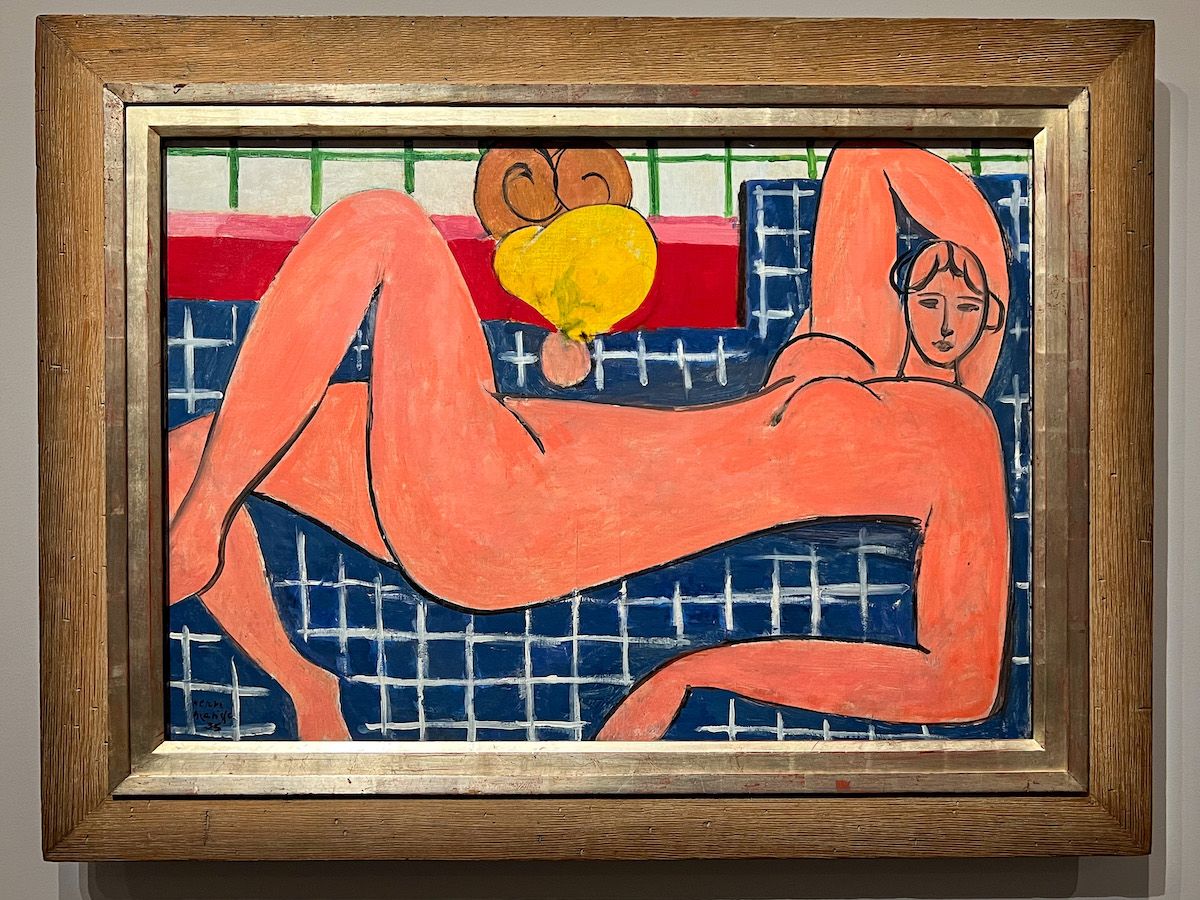 The exhibition is also a chance to see a number of works that had been acquired or commissioned by U.S. collectors, including the above mentioned La Dame en bleu et mimosas, part of the Barnes collection and Grand nu couché, which had been purchased by Etta and Claribel Cone and is now in the Baltimore Museum of Art and Le Chant (1938), part of the Lewis Collection.
Matisse. Cahiers d'Art. Le tournant des années 1930 is at the Musée de l'Orangerie in Paris until 29 May 2023 and at the Musée Matisse in Nice from 23 June until 24 September 2023.