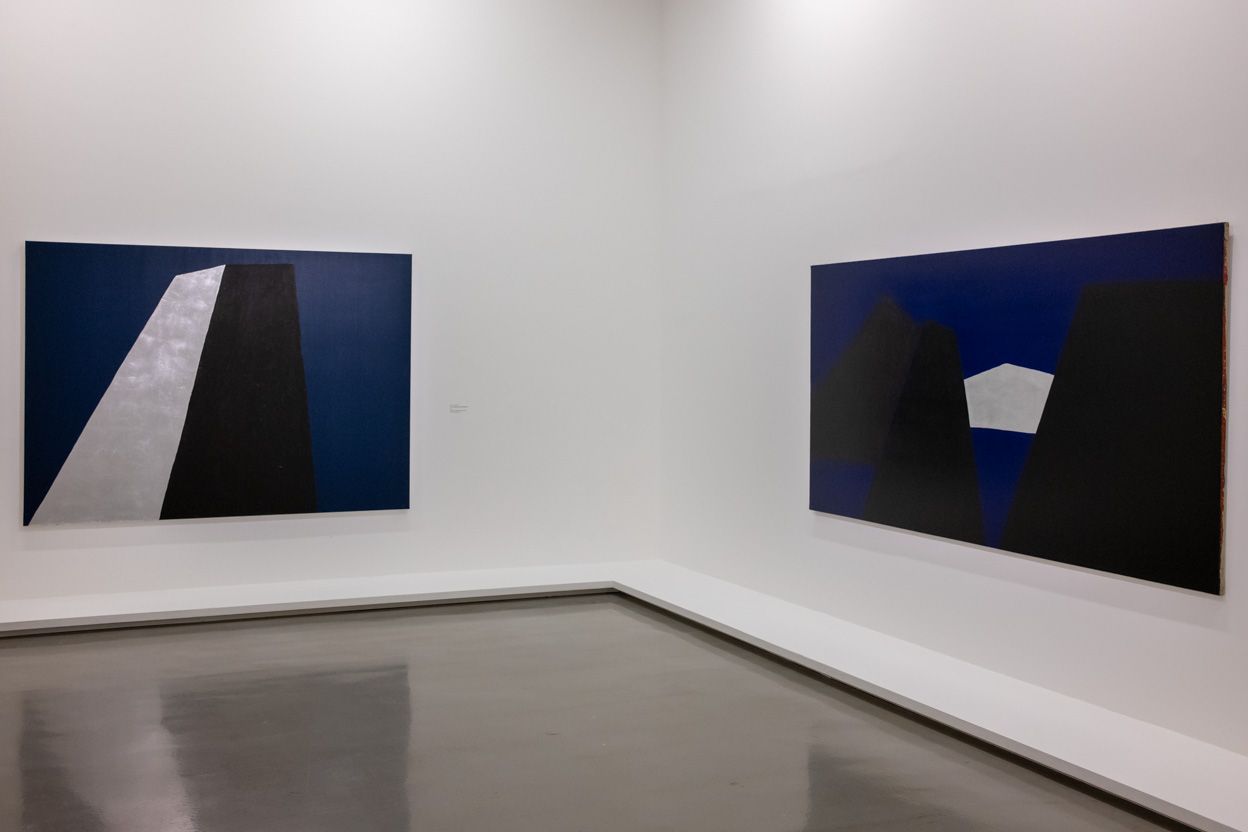 The excellent Anna-Eva Bergman retrospective at the Musée d'Art Moderne de Paris is a revelation. I instantly recognized a kindred spirit. Anna-Eva Bergman (1909-1987) created a highly singular pictorial language. Her paintings border between abstraction and figuration. Indeed, many of her paintings are both abstract and figurative. In some of her paintings you can recognize a mountain, a landscape, an open sky, the moon or a rock, but you can also just see some colored shapes. Although celebrated and exhibited around the world during her lifetime, Bergman's work fell into oblivion. The exhibition currently at the Musée d'Art Moderne de Paris is the first major survey of her work in recent years. After Paris it will travel on to the National Museum in Oslo. Anna-Eva Bergman's work deserves to be better known. Her best work is on par with Mark Rothko and Pierre Soulages.
Anna-Eva Bergman was born in Sweden but grew up in Norway. Her first drawings show that she was a skilled artist with a great sense of humor. From 1927 until 1928 she attended the Norwegian National Academy of Fine Arts in Oslo. In 1928 she followed her mother to Vienna, where she completed her studies. From there she moved on to Paris, where she met Hans Hartung, a German painter. They married shortly afterwards and moved to Dresden. In 1933-34 they lived on the island of Menorca, in the Mediterranean, which Bergman experienced as paradise. In 1938 Bergman filed for divorce. After travelling to Paris and Italy she spent the years of the Second World War in Oslo, during which time she reconnected with her old artist friends and also contributed to anti-nazi publications.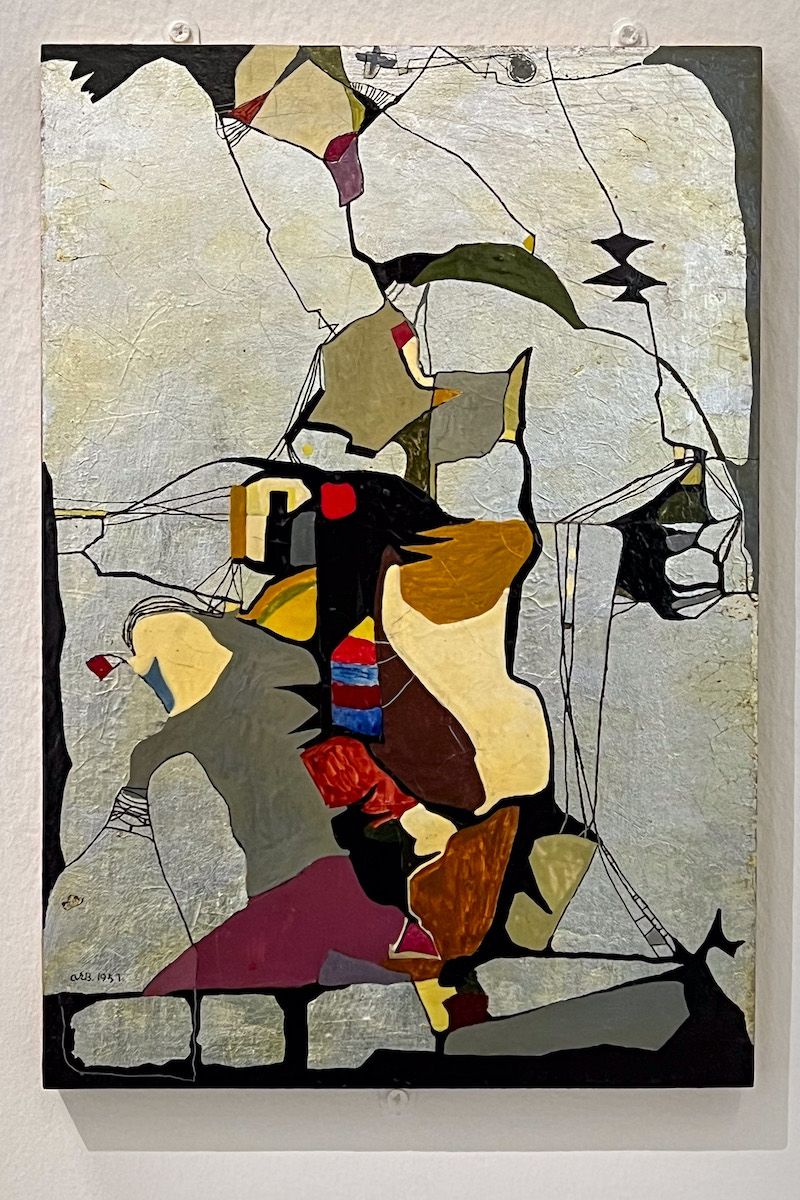 Anna-Eva Bergman spent the summers of 1949, 1950 and 1951 on the island of Citadelløya, in southern Norway. It was during these journeys that she became interested in stones, fault lines and the grooves in rocks and began to develop her own pictorial language. She also made her first painting using gold leaf. Later she would also start using silver leaf. In the late 1950s Bergman created a series of works on paper with a kind of alphabet of forms: stone, moon, mountain, valley, tree etc.
In 1952 Anna-Eva Bergman renewed her contact with Hans Hartung and in 1957 they remarried. In 1964 Bergman and Hartung travelled along the northern coast of Norway all the way to the North Cape. During the journey they made hundreds of photos. The trip would continue to serve as inspiration for Bergman for years to come.
In 1973 Bergman and Hartung settled in Antibes, in a villa they had built in a one-hundred year old olive grove. In the following years Bergman's work evolved towards simple and monumental forms, primarily in blue, white and black, alternating between very small and very large formats. Even though she now lived in the south of France, in her work she would continually return to the landscapes of Norway.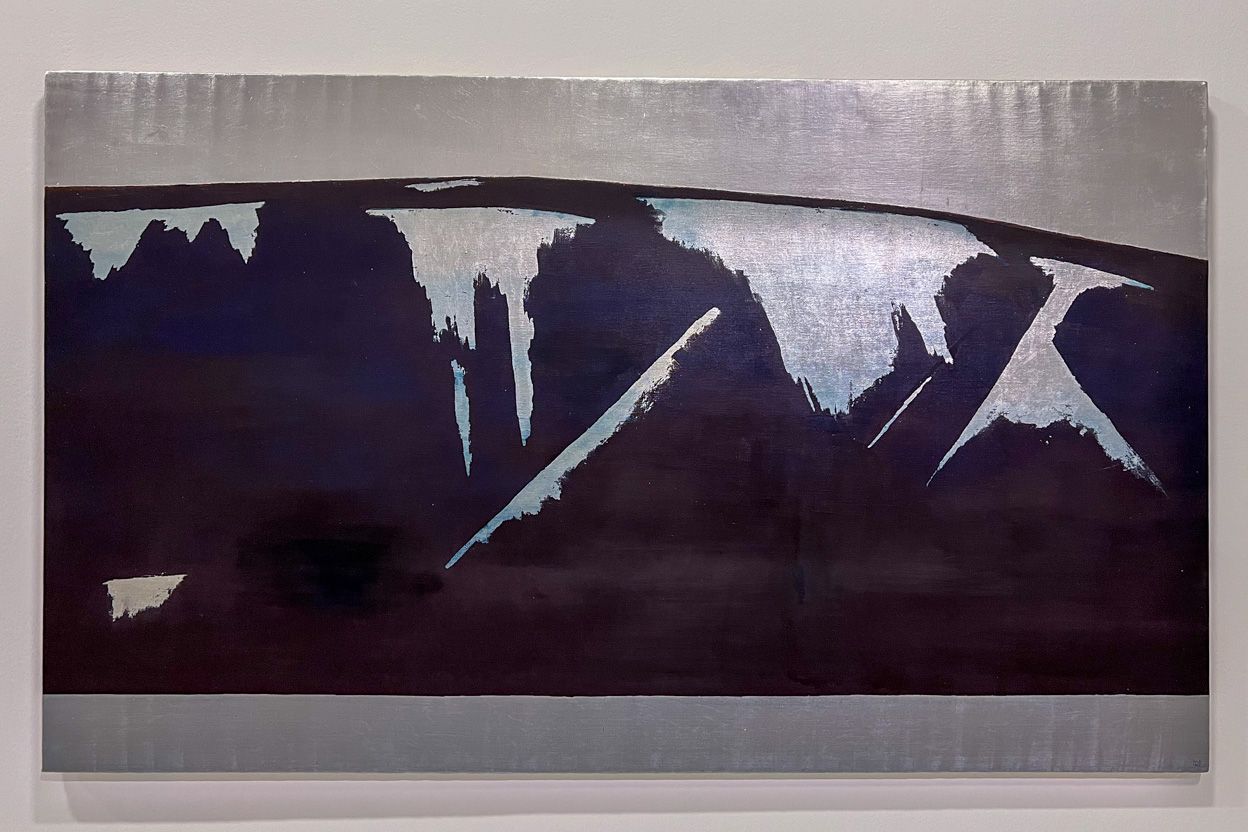 Norway is one of my favorite hiking destinations. Indeed, it is one of my favorite countries. There's something about the landscape that I love. I instantly recognized the fjords and the typical Norwegian mountains in some of Bergman's paintings. And what looks like a white pentagon against a blue background squeezed between two black polygons can also be seen as a boulder wedged between two cliffs.
I never believed let alone claimed that my close-ups of rocks, staircases and the brick walls of century old buildings are original. Yet I was intrigued to find that Anna-Eva Bergman made some of the exact same photographs in the 1960s and 1970s. Of course, whereas I just register what I see, by turning her photographs into drawings and paintings Anna-Eva Bergman transformed her photos into art. The Anna-Eva Bergman exhibition encouraged me to continue doing what I do and to try and take it further into different directions.
Anna-Eva Bergman. Voyage vers l'intérieur is at the Musée d'Art Moderne de Paris until 16 July 2023. It will be at the National Museum in Oslo from 16 November 2023 until 25 February 2024.