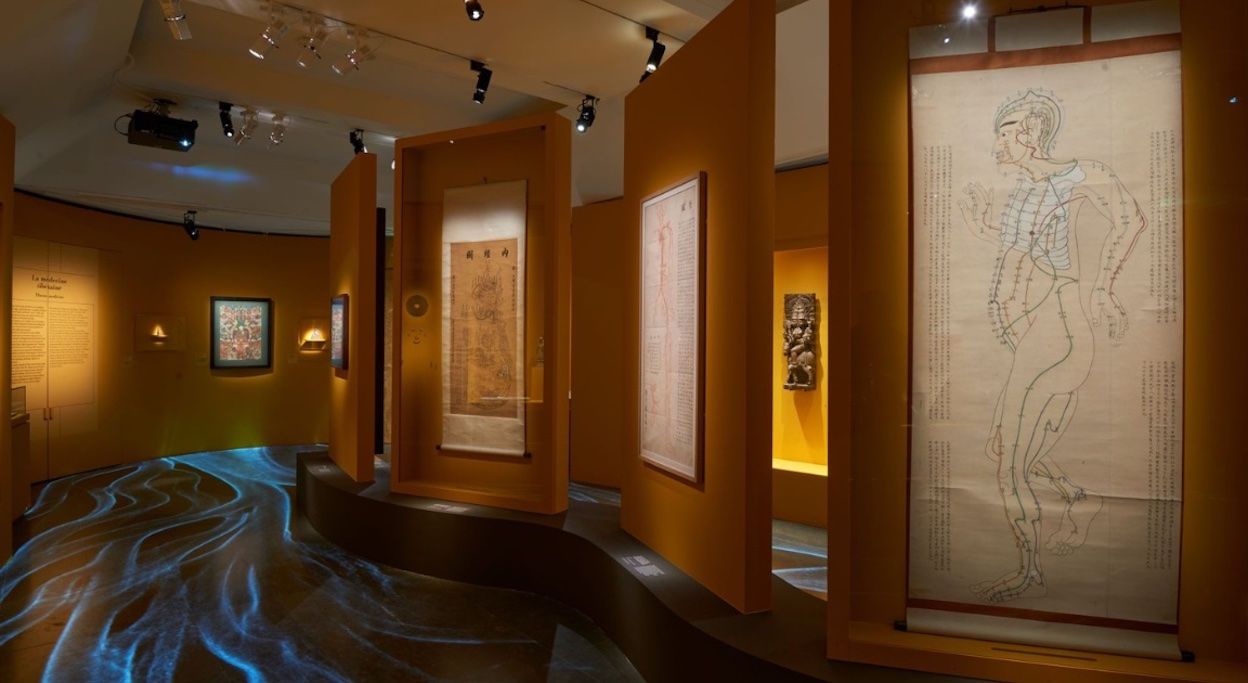 The Musée Guimet in Paris has organized a fascinating exhibition exploring the three great traditions of Asian medicine: Indian, Chinese and Tibetan. The exhibition includes around 300 items from buddha sculptures and jars of medicinal plants to amulets, talismans and shamanic masks that are rarely displayed together.
All three medical traditions share a fundamental emphasis on prioritizing the well-being of the patient over the mere treatment of an affliction. In contrast to Western medicine, which primarily focuses on eradicating diseases through targeted interventions, traditional Indian, Chinese and Tibetan medicines adopt a holistic approach that seeks to optimize overall health and vitality by addressing the individual's physical, mental, and spiritual needs.
As the curators observe in the introduction: "In Asian medicine, the symptoms of a disease are regarded as the expression of an internal imbalance of energy flows. But in a world where medicine and religion are closely linked, the manifestations of a disease are also perceived as potentially resulting from external causes such as the action of a demon or the effects of a bad spell of which the patient may have been a victim."
The scenographic itinerary takes the visitor on a journey across civilizations and eras. The first section presents the fundamental aspects of the three traditions by way of a number of works which underscore the link between medicine and spirituality in Asian medicine. The exhibition continues with what looks like a cabinet of curiosities, with medicine boxes, acupuncture mannequins and medicinal herbs and an introduction to yoga, tai chi and qi gong, which seek to restore a person's energy balance. The next section explores afflictions of the mind and soul. This section also deals with shamanism and exorcism and includes children's clothes and other objects to fend off evil spirits. The final section explores the dialogue between East and West that began in the 16th century when European explorers first established outposts in Asia.
The Musée Guimet is well worth a visit in itself and I highly recommend adding it to your itinerary if you're traveling to Paris.
Médecines d'Asie, l'art de l'équilibre is at the Musée Guimet until 18 septembre 2023.
Links
A selection of photos if you can't make it to Paris.