The Kunsthaus Zürich is the largest art museum in Switzerland and houses one of Switzerland's most important art collections. Upon leaving I realized that I'd rather stupidly missed an entire wing. So I put my jacket and my backpack in a locker again and spent another hour or so in the museum. Lunch can wait as long as my hunger for art is stilled.
The Kunsthaus Zürich consists of two buildings: the Moser building and the Chipperfield building, which are connected by way of an underground passage. The works in the Moser building are presented in a roughly chronological fashion. By contrast, at least when I visited, large sections of the Chipperfield building are dedicated to private collections: the Looser collection, which consists mainly of abstract expressionism and minimal art with a particular emphasis on Cy Twombly; the Merzbacher collection, with works by Sisley, Beckmann, Kandinsky, Matisse and Kirchner among others and the Emil Bührle collection, which was closed during my visit. Perhaps this was one of the conditions when the collections were donated. I found this a bit unfortunate, because not all works in these collections are as good and quite a few would not make the cut in a chronological or thematic presentation.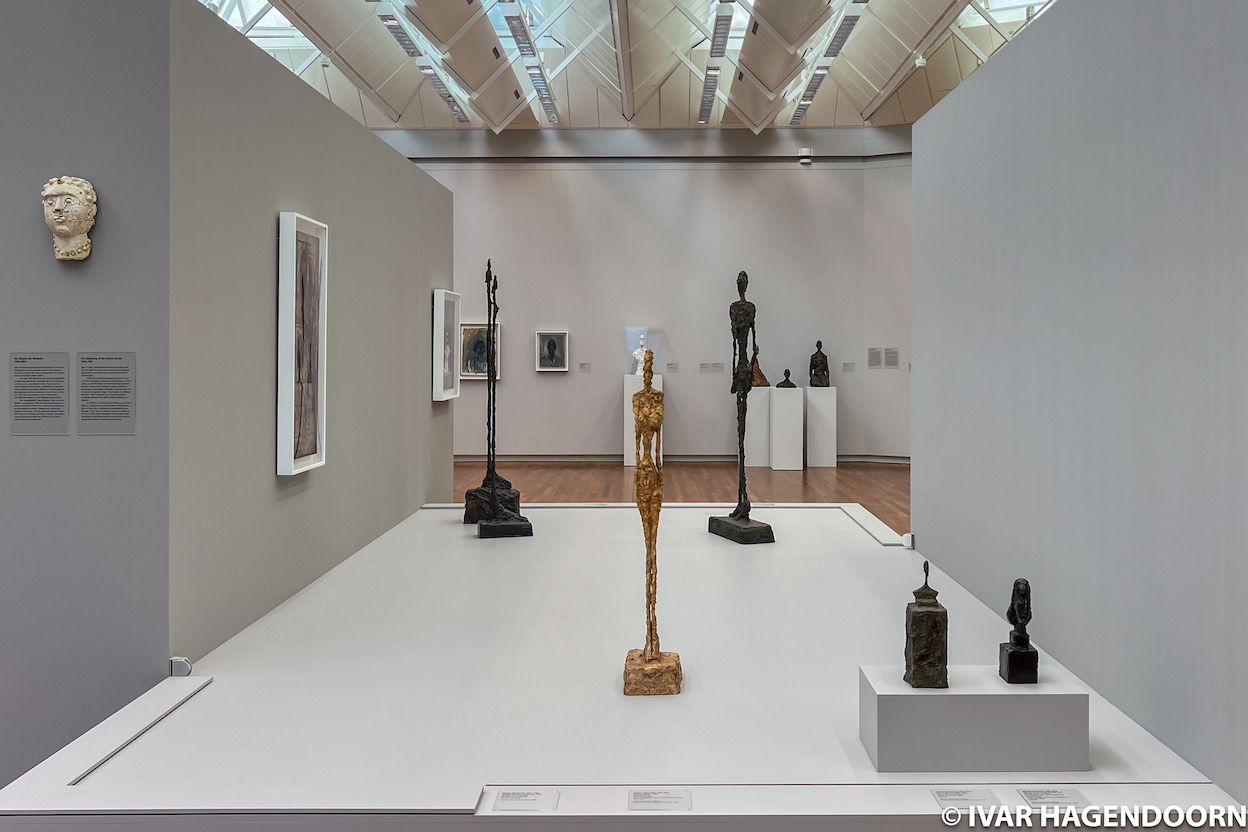 The Kunsthaus Zürich is home to one of the largest collection of works by Swiss artist Alberto Giacometti, from his earliest pieces to his very last, reflecting every aspect of his work. This alone is worth visiting the Kunsthaus Zürich for. The works are displayed alongside pieces by Giacometti's contemporaries. I particularly liked the juxtaposition with a triptych by Francis Bacon.
The Kunsthaus Zürich also holds the world's largest Dada collection, comprising over 700 historic documents and artworks by Hans Arp, Sophie Taeuber-Arp, Man Ray, Tristan Tzara and others. Another highlight of the collection is, of course, Swiss art from the 19th and 20th century, with works by Félix Valloton, Paul Klee, Fischli/Weiss, Jean Tinguely and Pipilotti Rist among others.
I spent almost four hours in the museum, which was way longer than I'd expected. But I greatly enjoyed discovering works that I had never seen before. Below are some of the artworks that, for one reason or another, caught my eye.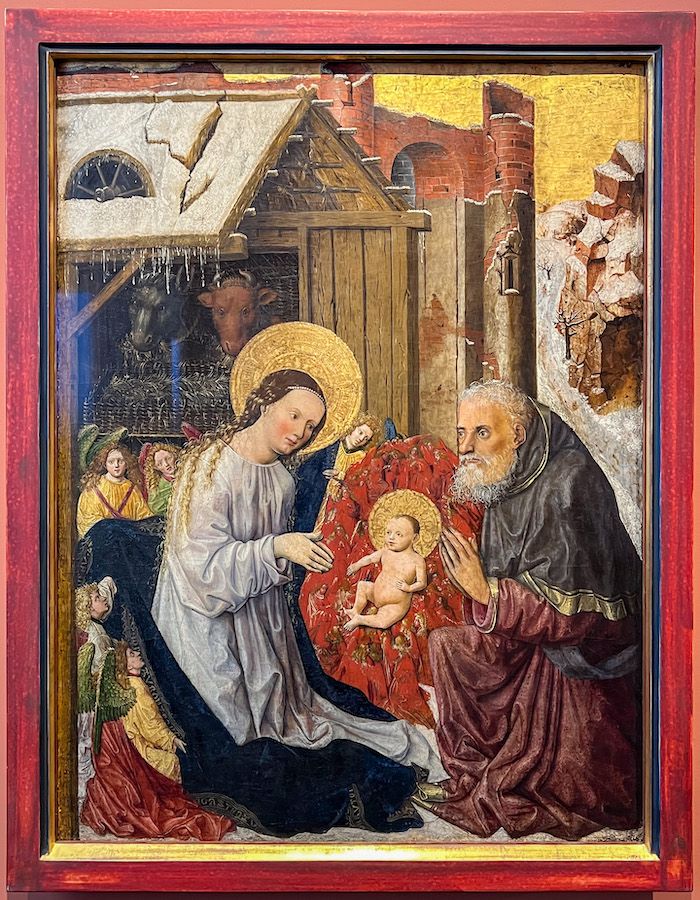 The artist knew that Christ was born at the end of December, in the middle of winter, and so he included some snow and icicles in the scene. But of course he'd never visited Bethlehem where the weather is typically mild in December.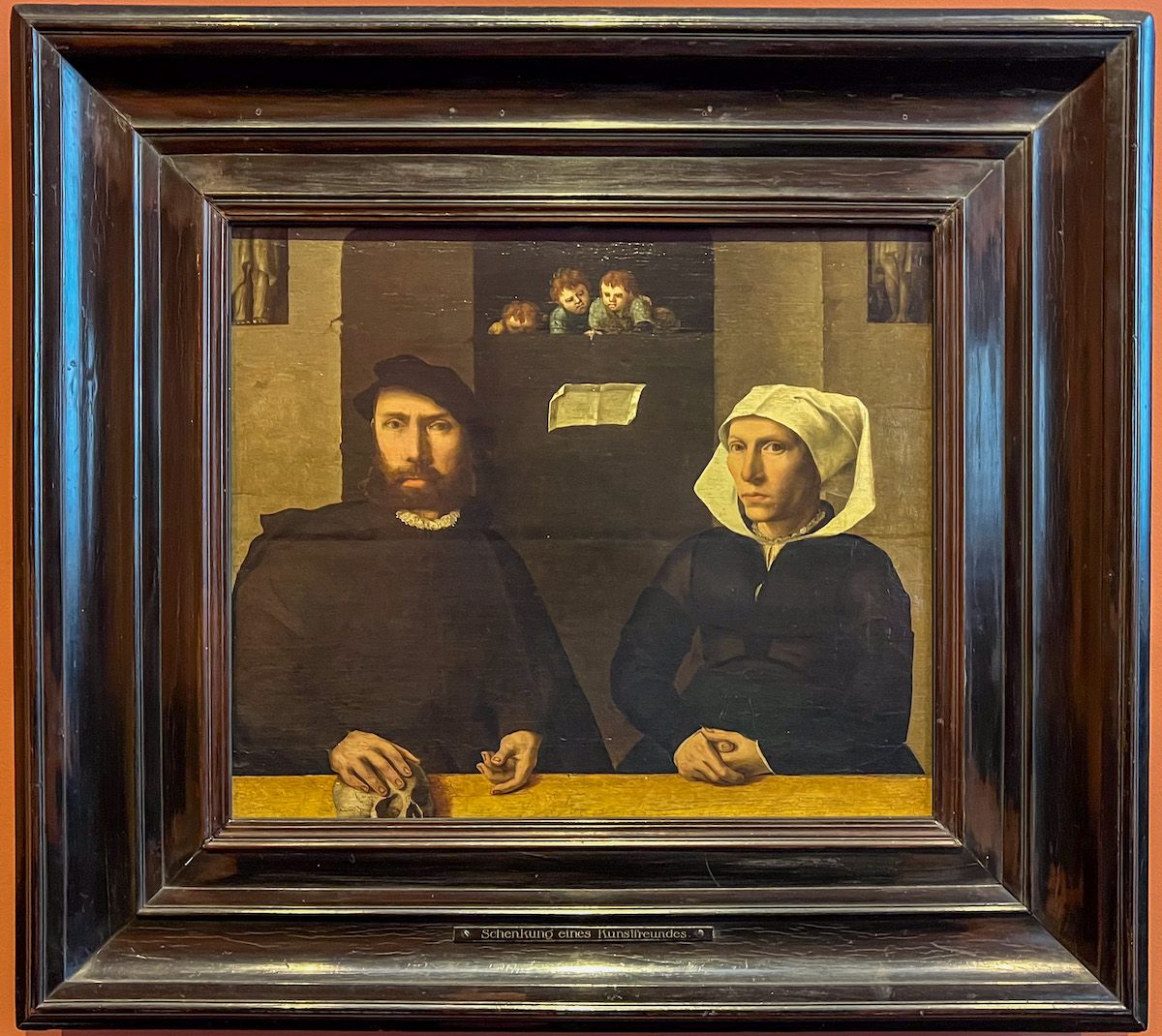 I find it interesting that the artist chose to paint himself with his right hand on a skull. It's also interesting that, lacking a proper mirror, which only became available several decades later, the facial features of his wife appear more lifelike.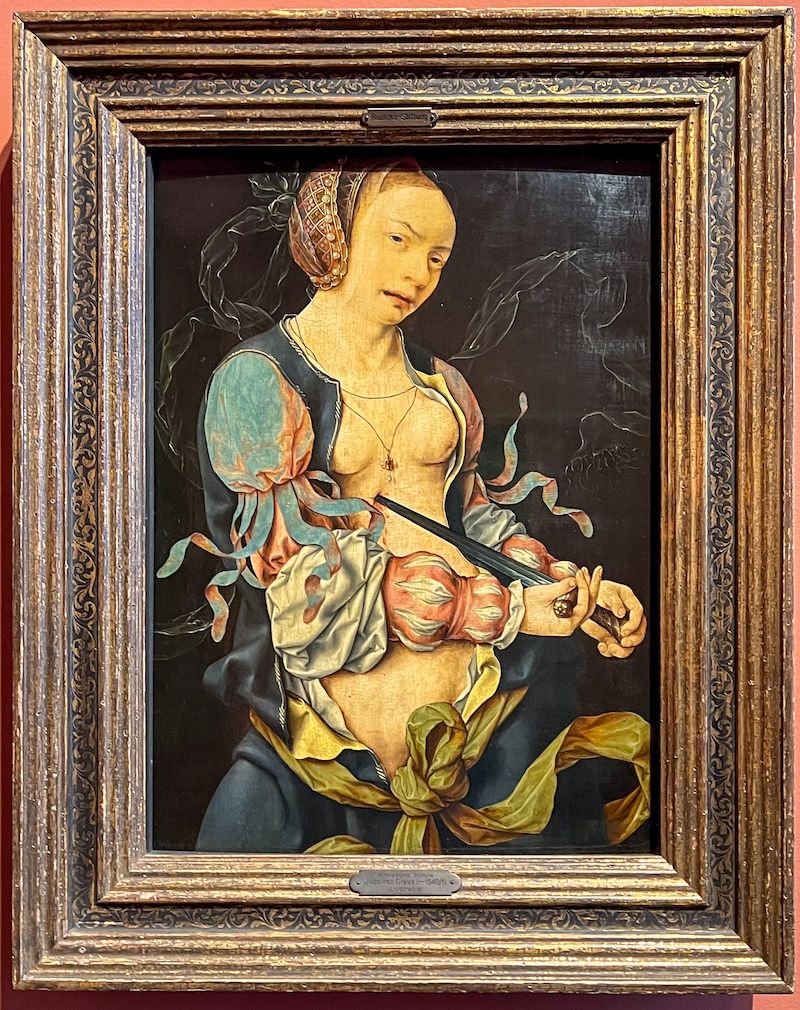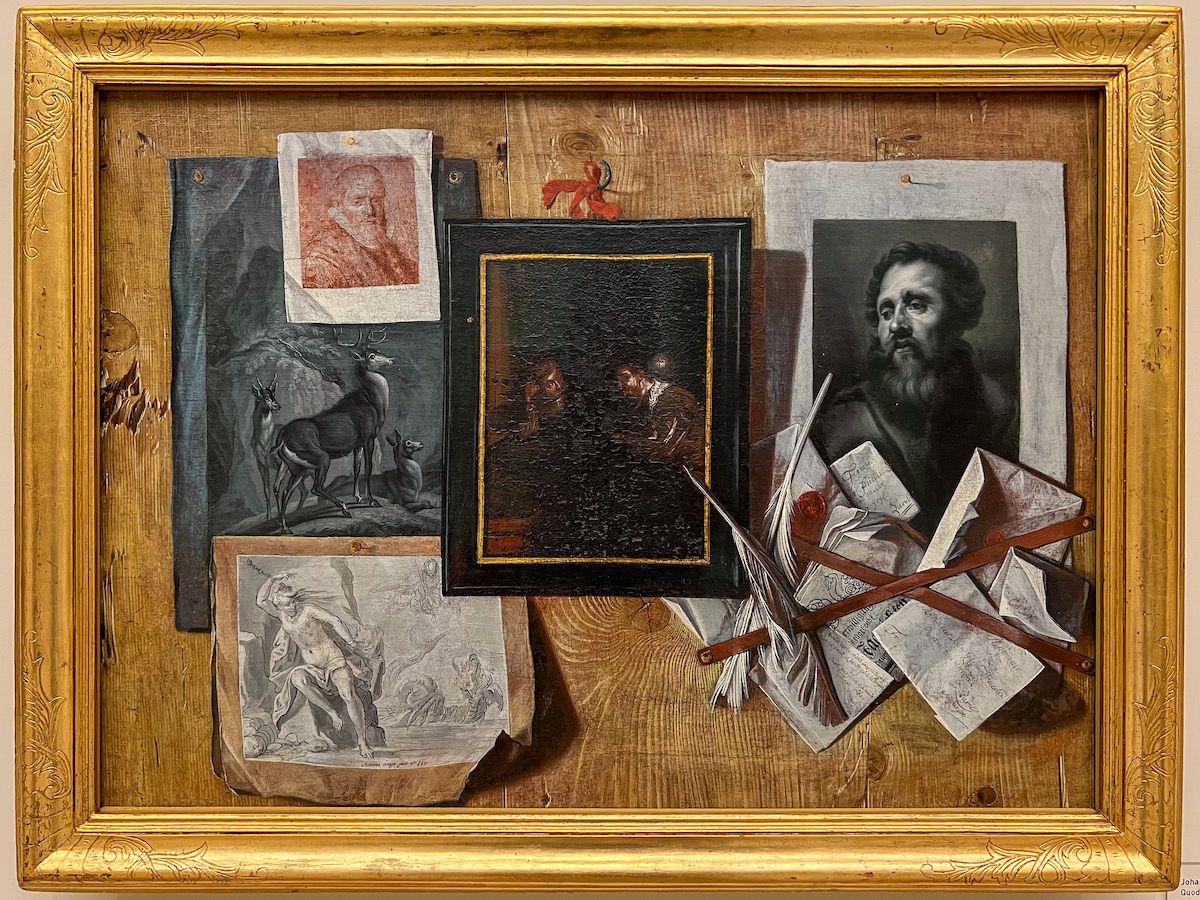 This is a typical trompe l'oeil painting, which were popular at the time and which painters made to showcase their craftmanship. I couldn't see close enough, but I wondered whether the drawings are actual drawings or paintings of drawings.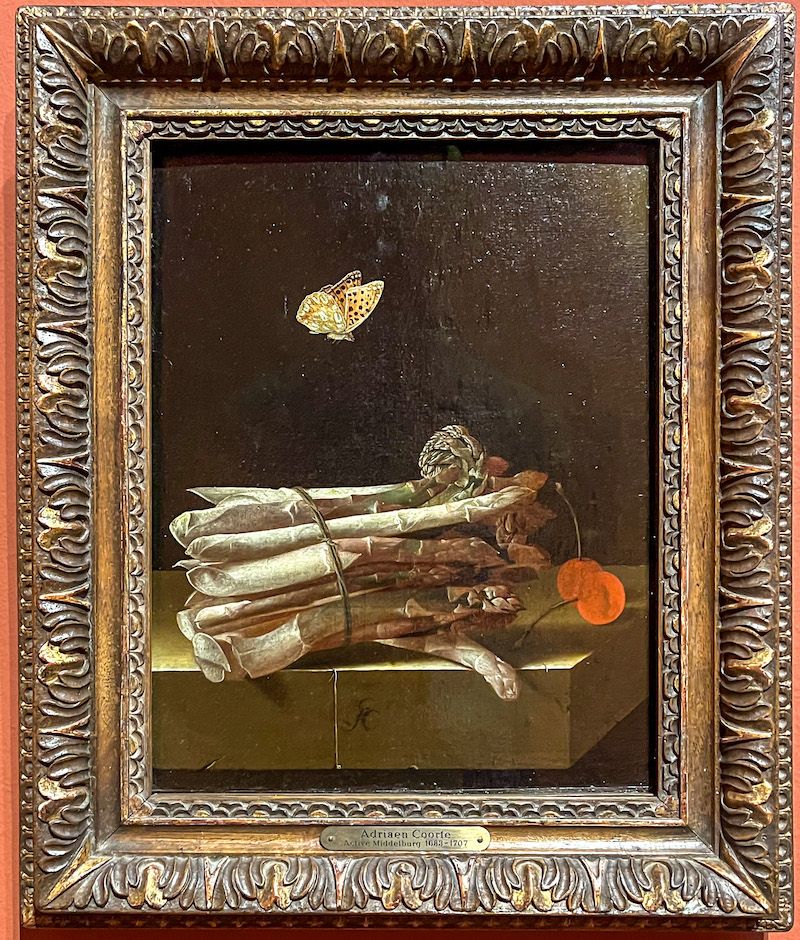 I always thought Édouard Manet was the first to paint a bundle of asparagus, but some two years ago I discovered that it is in fact a recurring motif in still life painting.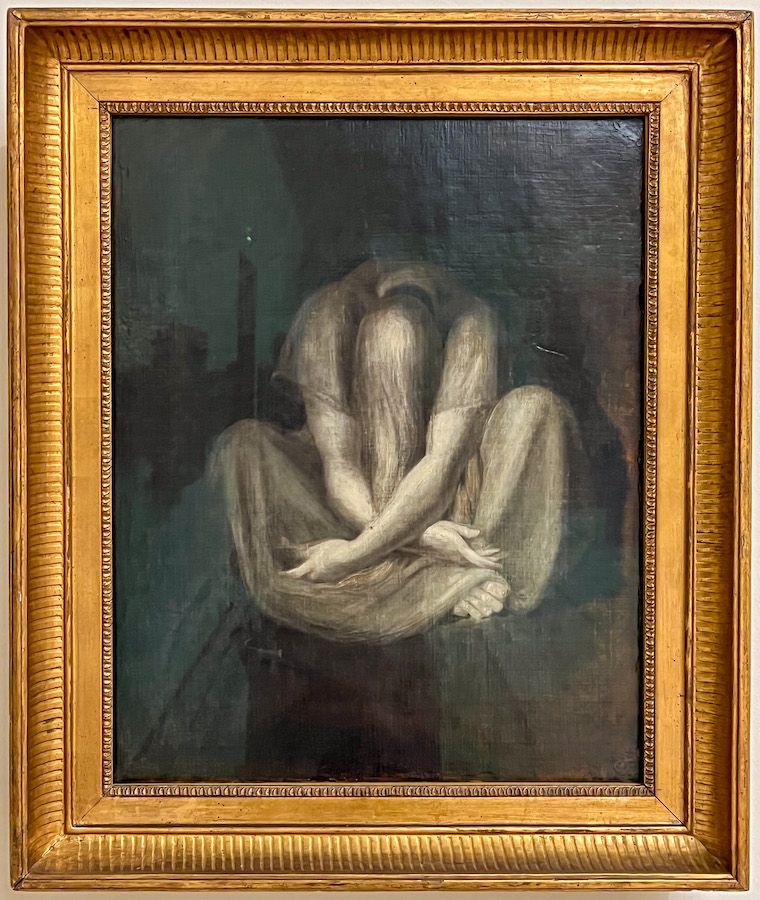 Johann Heinrich Füssli was a Swiss painter who spent much of his life in Great Britain. He specialized in mythological and fairy scenes. I found this particular painting quite striking.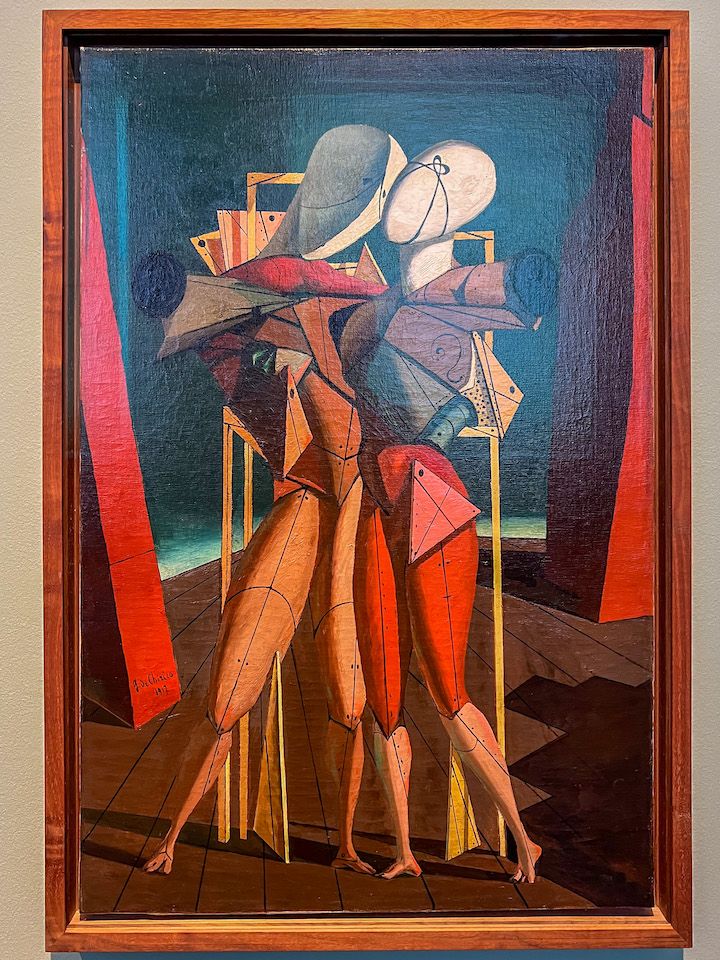 I would like to see a Giorgio de Chirico retrospective some time.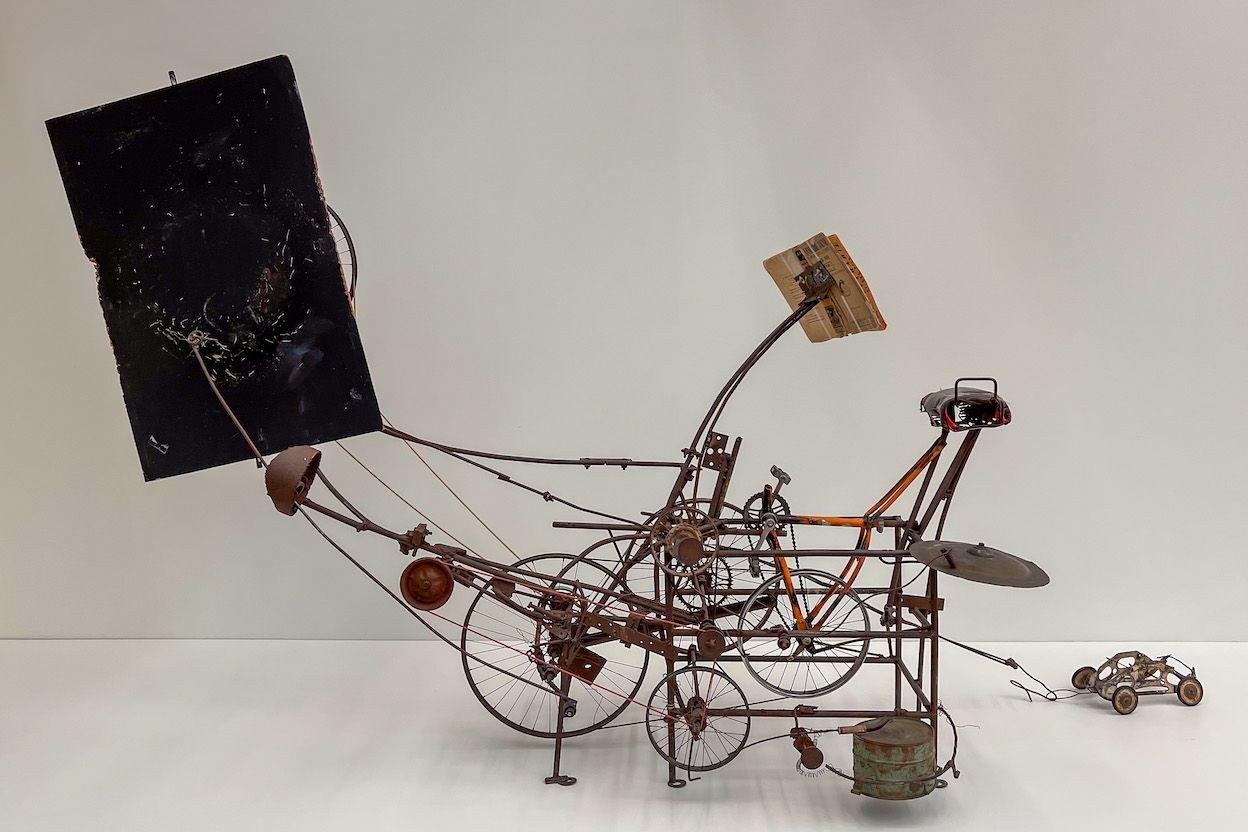 It's always a joy to see one of Tinguely's whimsical machines.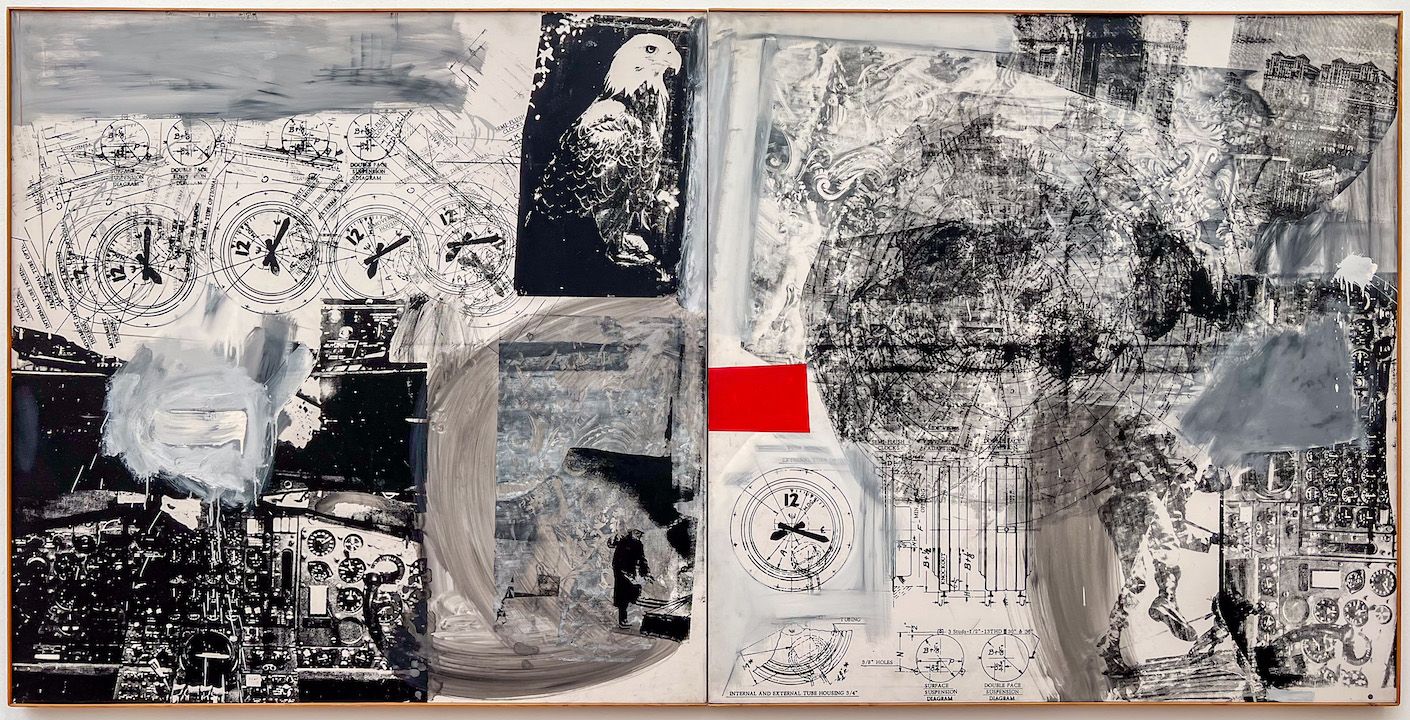 I love Rauschenberg's mixed media collages from the 1960s.