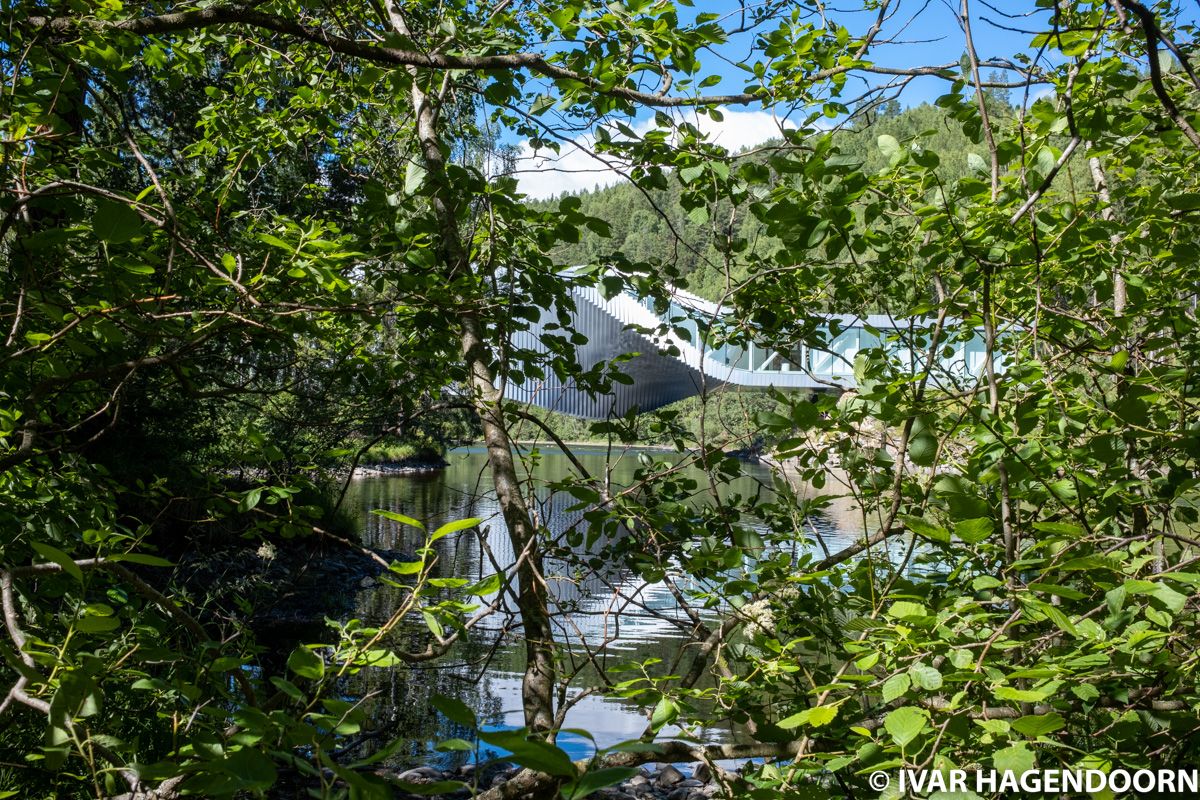 When I saw some pictures of the Twist designed by Bjarke Ingels Group (BIG) I instantly added the Kistefos Museum to my bucket list for my next trip to Norway. The Twist has put the Kistefos Museum on the map as one of Norway's premier art museums. The New York Times called it a must see cultural destination. But there is more to the Kistefos Museum than The Twist. It is also a world-class sculpture park and an industrial heritage site.
Kistefos was founded by Christen Sveaas in 1996 on the site of the pulp mill built by his grandfather on the Randselva River near Jevnaker in 1889. Over the years the museum has acquired various sculptures that are scattered around the site. The museum also invited artists to create site specific works. The sculpture park now contains 50 sculptures by contemporary artists such as Tony Cragg, Olafur Eliasson, Anish Kapoor, Marc Quinn, Yayoi Kusama, Ilya Kabakov and Marc Manders.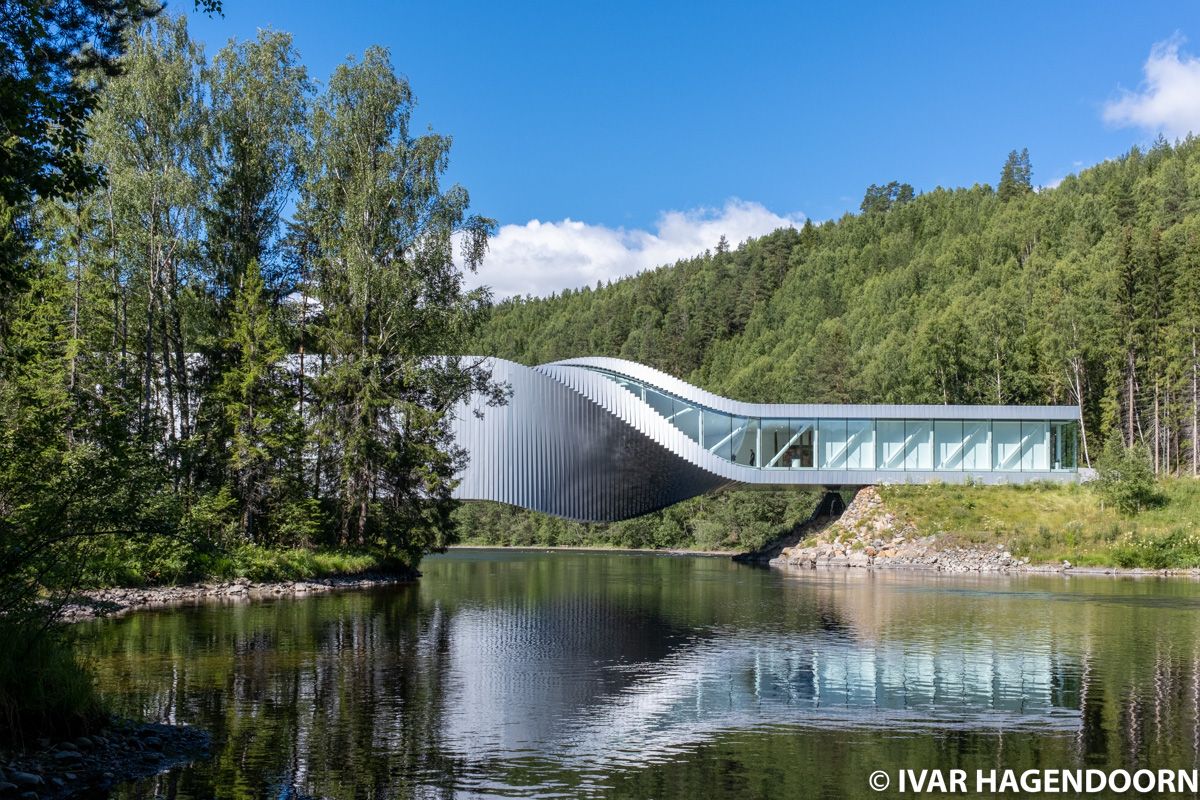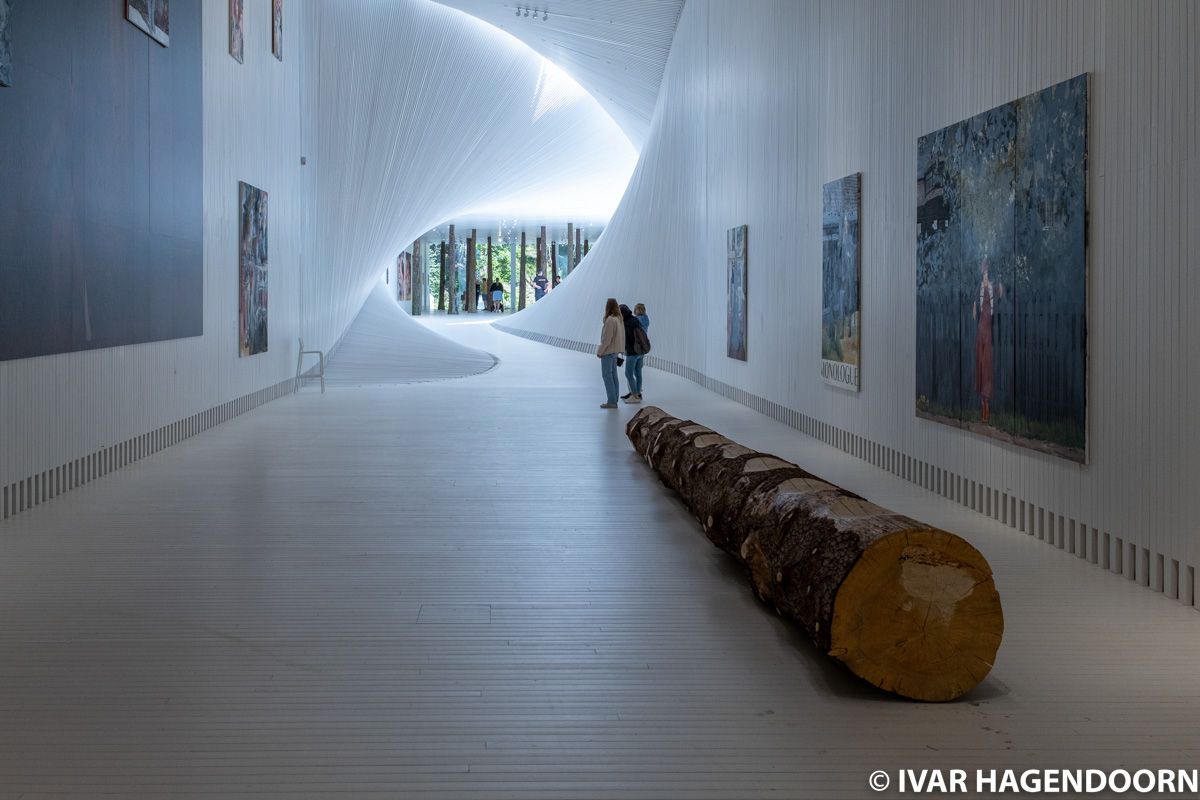 I have never been a big fan of classical sculptures by the likes of Rodin, but I've always loved abstract works by contemporary artists such as Richard Serra, Jean Tinguely, Donald Judd, Andy Goldsworthy and Richard Long. The Kröller-Müller Museum with its large sculpture garden has long been one of my favourite museums.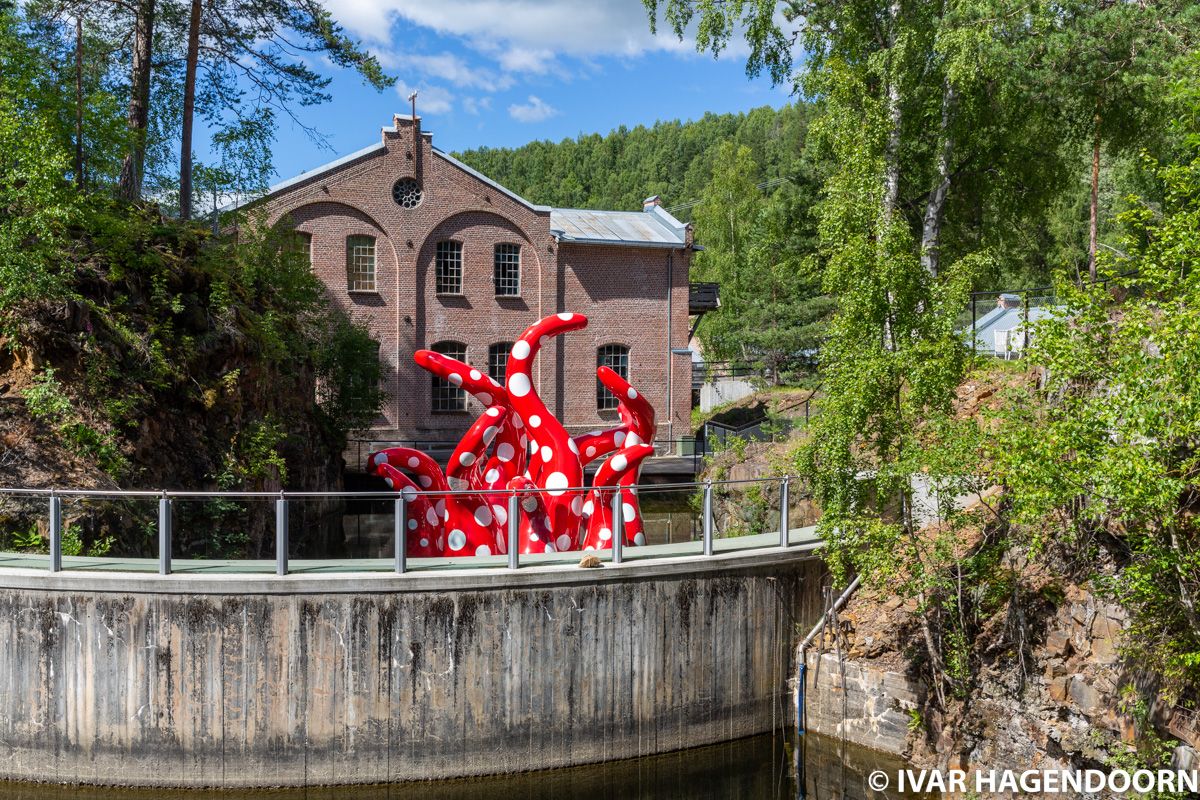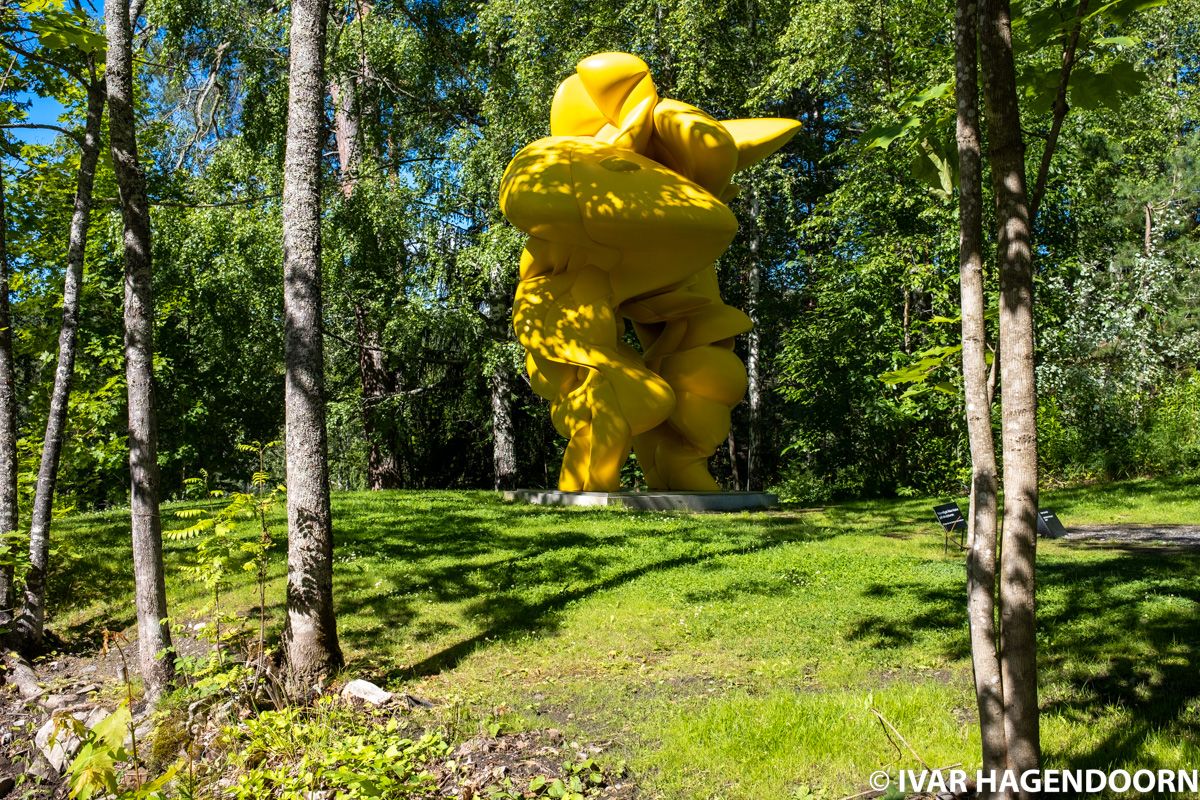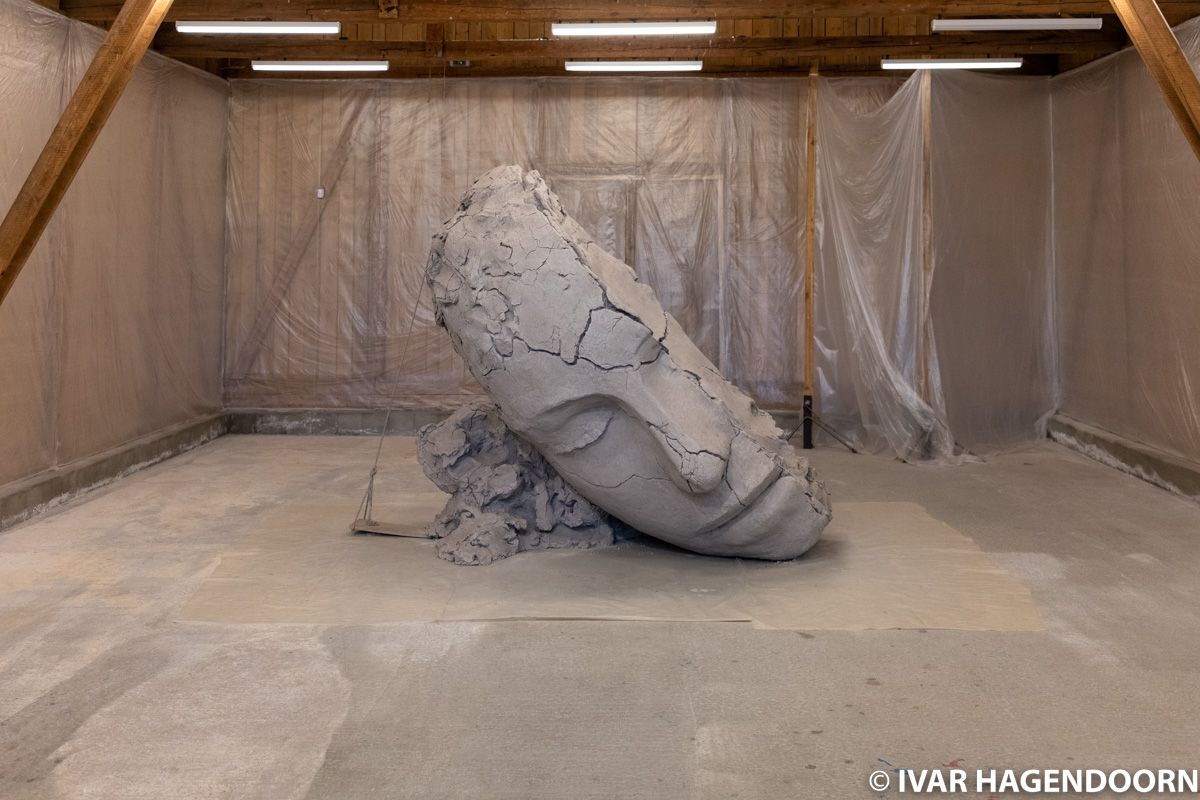 One of my favourite artworks was the 50th work to be included in the park, a new site-specific installation by Pierre Huyghe, which opened in June 2022. It consists of a video, which shows algorithmically generated structures and a number of 3D printed sculptures, one of which I completely overlooked on my first visit.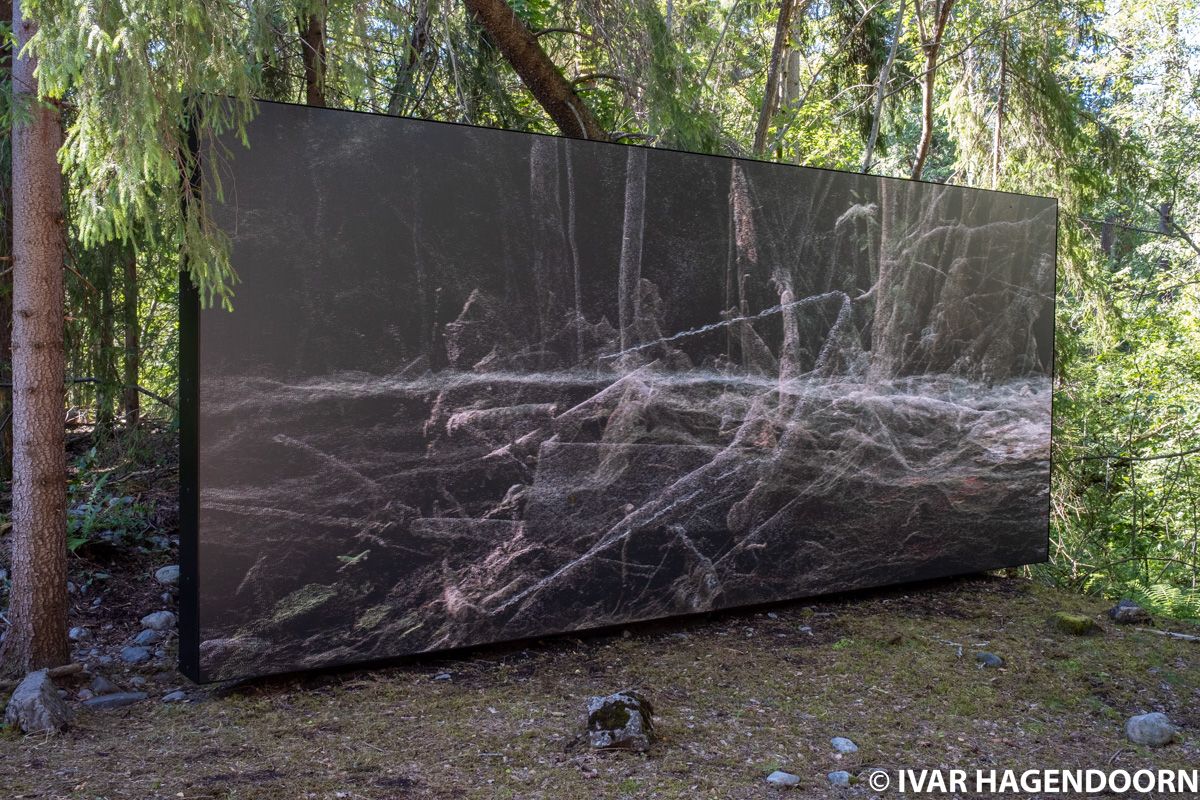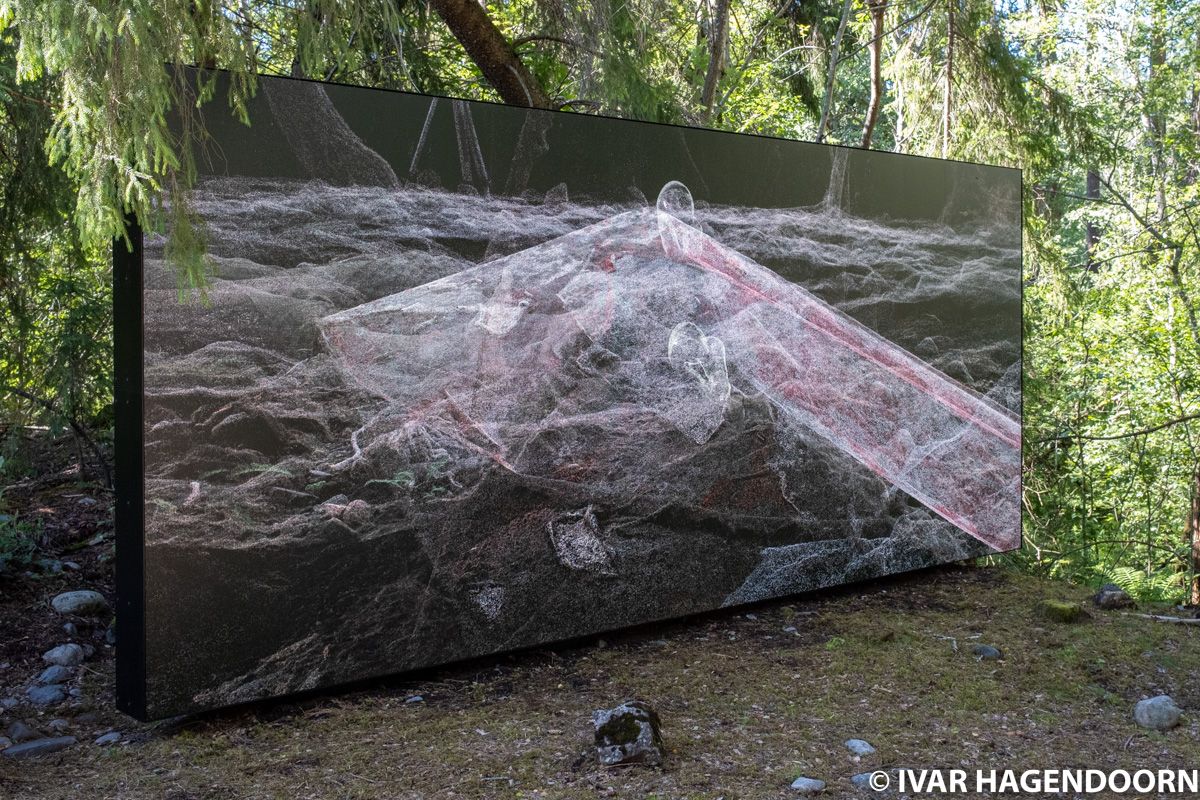 The installation by Pierre Huyghe is situated in a previously inaccessible area of the park that is also home to a bee colony and several ant colonies. The bee colony is actually in or on some kind of bag. I had never seen anything like this and was totally mesmerized. One of the attendants told me that there used to be two bee colonies, but that one of them flew away. Let's hope this one stays. Of course, where there are bees there's honey, which you can buy at the museum shop.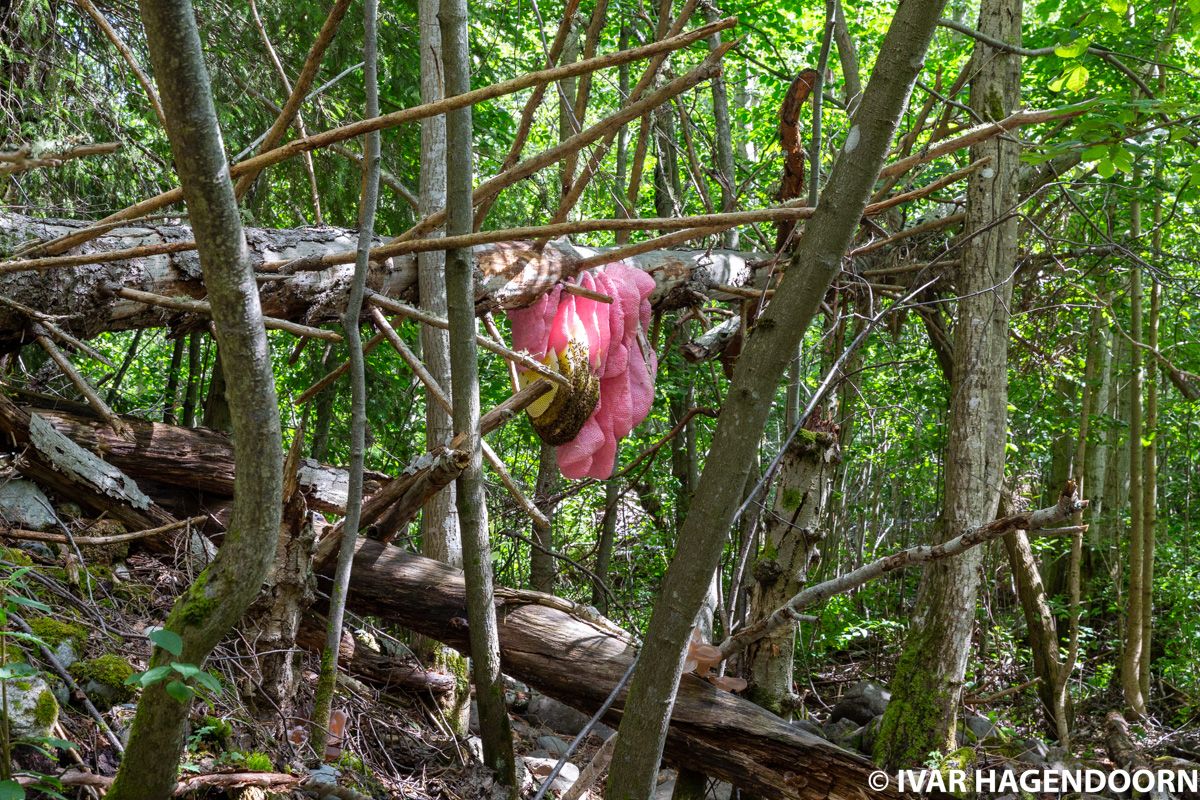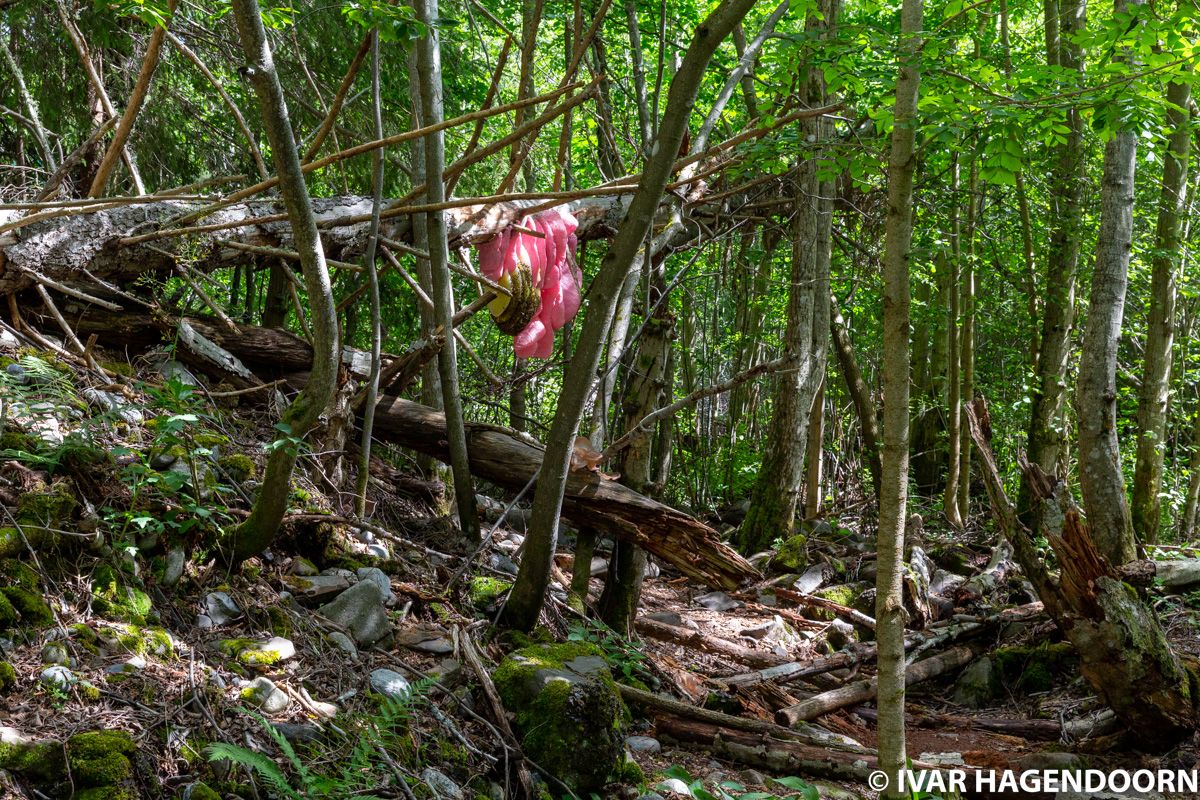 This section of the sculpture park is quite beautiful in itself. It feels very quiet and secluded. I now wish I'd stayed somewhat longer just to watch and listen.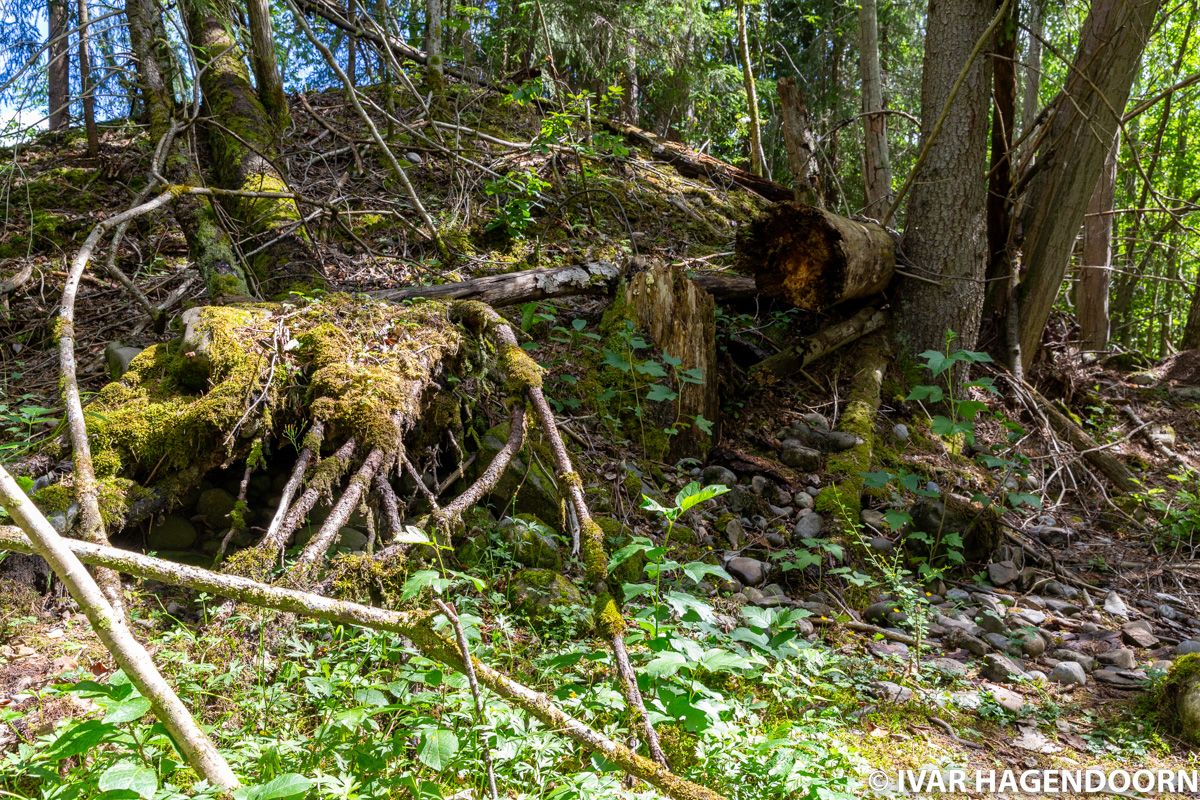 Kistefos was once a factory producing wood pulp for the paper industry. I greatly enjoyed visiting the former pulp mill and seeing the vintage machines and tools, some of which had been left to rust. It brought back childhood memories, because a friend of my parents owned an old brick factory, which had been out of use for years. Unfortunately this was before I had my first camera.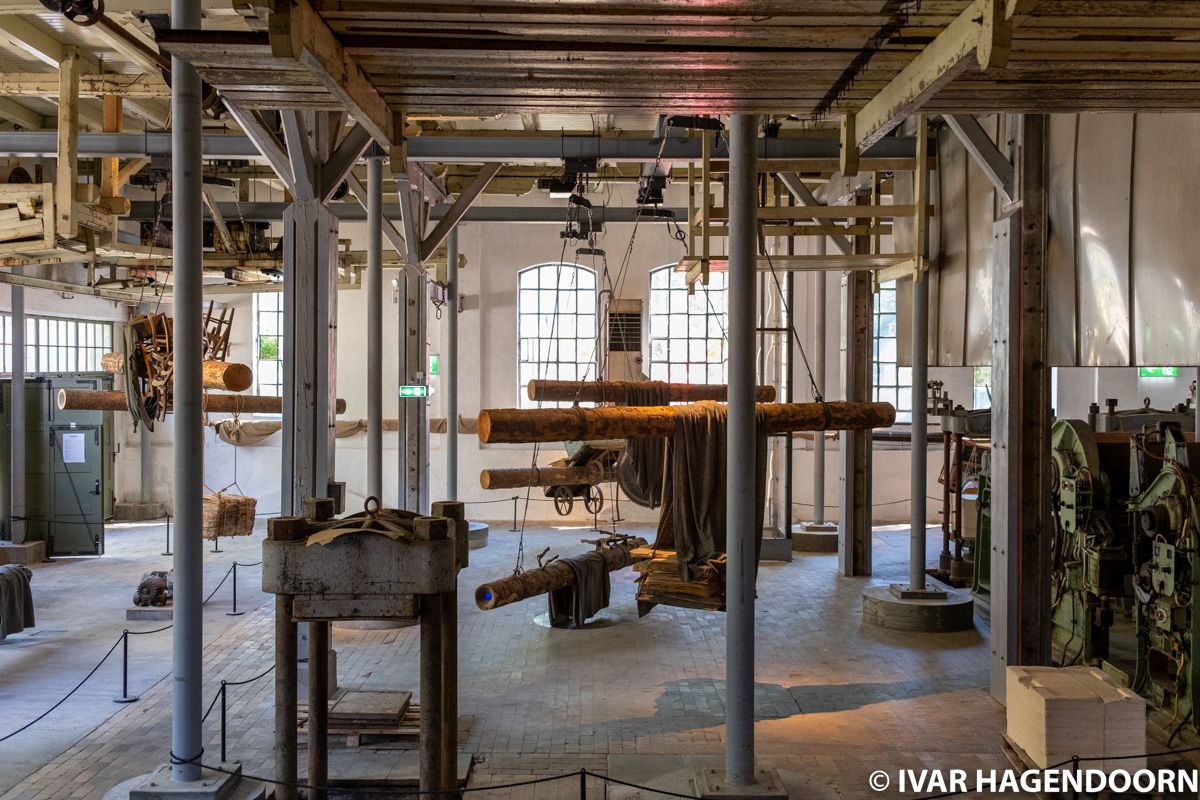 The Kistefos Museum is an absolute joy to visit. I spent almost five hours exploring the park and the two art galleries and could easily have stayed longer just to linger at the site. Of course it helped that it was sunny and warm the day of my visit. I'd love to visit the sculpture garden again when there's snow.
Some more photos of The Twist.